After Further Review is a deeper look at plays or stats after Vikings games…
The Eagles faced third-and-5-or-less a total of 10 times in Sunday's game (although one became a third-and-9 because of a delay of game penalty). Subtract that one, and Philadelphia was 4-for-9 on third downs with fewer than 5 yards needed. The Vikings also stopped a pair of fourth-down plays in the first half.
The final third-and-1 that Philadelphia faced resulted in a 15-yard run by Boston Scott on the next-to-last play of the game, so here's a review of the first eight.
Q1, 6:12 remaining — Third-and-2 at the Philadelphia 15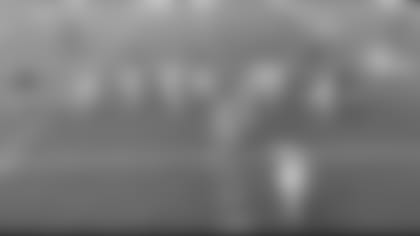 The Eagles go with 12 personnel (running back Jordan Howard, tight ends Zach Ertz and Dallas Goedert) and receivers Alshon Jeffery and Nelson Agholor, and the Vikings counter with their base defense, with Eric Wilson in at linebacker for Ben Gedeon, who was inactive.
Multiple Vikings communicate before the snap. Xavier Rhodes caps the end of the formation outside of Everson Griffen, and Eric Kendricks shifts his alignment slightly to his left.
The Eagles run a crossing motion with Agholor, but Carson Wentz instead hands off to Howard.
Linval Joseph takes on center Jason Kelce and right guard Brandon Brooks, moving both to Joseph's left. This creates a wide avenue for Kendricks, almost as if he's a running back with Joseph as a fullback.
Left guard Isaac Seumalo, who is blocking Shamar Stephen 1-on-1, sees Kendricks and tries to slow him down but is unsuccessful. Kendricks zips through through, and Stephen advances after Seumalo's attempt to go after Kendricks.
Rhodes comes flying in from around the edge unblocked to converge on Howard with Kendricks and Stephen for no gain.
Q1, 0:08 remaining — Third-and-3 at the Philadelphia 44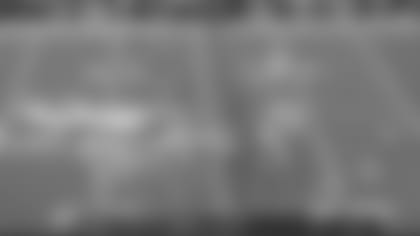 The Eagles have three receivers in the game, with Jeffery out wide. He motions in to form a bunch across from Trae Waynes and Mackensie Alexander at the line and safety Anthony Harris deeper.
Wentz tosses a quick receiver screen to Jeffery, and receivers Mack Hollins and Agholor block for just enough yardage before multiple Vikings converge.
Result: Eagles continue drive into field goal range
Q2, 12:23 remaining — Third-and-5 at the Minnesota 35
Philadelphia goes with three receivers to the left, and Minnesota counters with its nickel pass rush package featuring Hercules Mata'afa and Ifeadi Odenigbo in at defensive tackle and Barr mugging Kelce.
Wentz is flushed from the pocket and rolls to his left.
Kendricks, who is tasked with guarding Agholor, breaks off the coverage to pursue Wentz and is able to get a hand on the pass. He and Rhodes nearly intercept the deflection.
Result: Eagles settle for 53-yard field goal
Q1, 11:06 remaining — Third-and-1 at the Philadelphia 34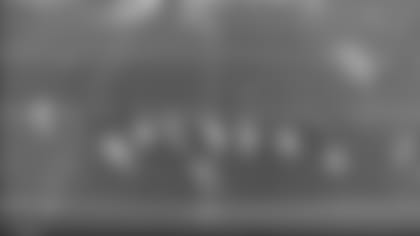 Philadelphia goes big, bringing in reserve offensive lineman Halapoulivaati Vaitai as a tight end on the right and lines up with Jeffery in the slot on the left.
The Vikings counter with Linval Joseph and Jaleel Johnson on each shoulder of Kelce and crowd gaps with defensive ends Everson Griffen and Stephen Weatherly. Minnesota also brings Barr and Jayron Kearse to the line of scrimmage.
Wentz fakes the ball and rolls to his right, allowing Jeffery to run a route across the field behind the linebacker depth and in front of Harrison Smith.
Result: Eagles continue possession
Q2, 9:47 remaining — Third-and-2 at the Minnesota 49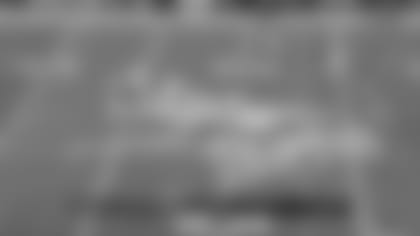 Three plays after that conversion, the Vikings stop the Eagles at midfield when Kendricks breaks up a pass intended for Goedert.
Philadelphia is using 12 personnel against the Vikings nickel. Ertz and Goedert run similar routes on the left of the left hash mark, and Howard makes his way out of the backfield.
Smith initially covers Ertz and is passing him off to Rhodes so that he can go cover Howard. Barr is behind Goedert, to whom Wentz throws, and Kendricks is able to knock the ball away.
Result: Eagles go for it on fourth-and-2, but a pass to Jeffery is incomplete against solid coverage by Mike Hughes; the Vikings throw a 51-yard touchdown pass to Diggs on the next snap.
Q2, 0:39 remaining — Third-and-2 at the Minnesota 32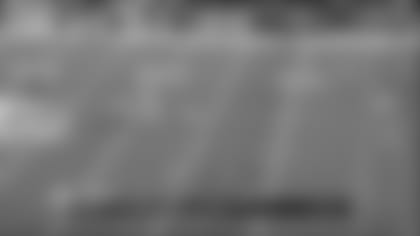 The Eagles use three receivers against the Vikings nickel rush unit. Wentz fakes a handoff to Agholor, who continues from right to left behind the offensive line, giving Philadelphia four receiving options on the left of the left hash mark with only three Vikings defenders in that part of the field.
The other three targets run deep routes, taking their defenders far down the field and creating a tremendous amount of space for Wentz's safety outlet on the play.
Agholor is able to gain 5 and step out of bounds to stop the clock.
Result: Eagles possession continues
Q2, 0:24 remaining — Third-and-4 at the Minnesota 21
The Eagles line up Ertz and two receivers on the left side in a bunch, creating a 1-on-1 matchup with Hollins against Waynes.
Waynes stays in stride with Hollins, holds his ground and effectively challenges the 50-50 ball at the goal line.
Result: Eagles line up for a 39-yard field goal and run a fake; Griffen intercepts a pass by Jake Elliott after it is deflected by Harris.
Q3, 7:05 remaining — Third-and-2 at the Minnesota 21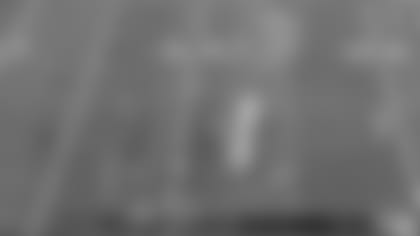 This one might be the most pivotal of the game because the Vikings 24-3 lead had become a 24-17 margin and the Eagles were knocking on the red zone.
Philadelphia went to the well one too many times, going with a look similar to the receiver screen pass to Jeffery that worked in the first half.
Rather than motion the receiver, the Eagles line him up in a bunch formation.
FOX analyst Charles Davis circles him before the snap and predicts a receiver screen.
The Vikings smell what the Eagles have cooking.
Alexander presses at the line of scrimmage and has help from Waynes and Harris. Kendricks slyly nudges a few hops in the direction of the formation and immediately heads that way when the ball is snapped.
Waynes, Alexander and Kendricks combine to make sure the play goes nowhere.
Result: Eagles settle for a 40-yard field goal, their final points of the game