The Vikings capped their 2019 NFL Draft efforts by drafting receiver Olabisi Johnson with the 247th overall pick and long snapper Austin Cutting at the 250th spot.
The selections of Johnson, who played at Colorado State, and Cutting, who played for Air Force, give the Vikings 12 total draft picks, which is a record number in a seven-round NFL Draft.
Johnson played in 49 career games (27 starts) for the Rams. He caught 125 passes for 2,019 yards and 11 touchdowns (16.2 yards per reception) in four seasons at Colorado State.
The Lakewood, Colorado, native opened the 2018 season with a career-best 157 receiving yards and two touchdowns.
Cutting is from Keller, Texas, where he lettered in football, track and power lifting. He did not play varsity in 2015 but became the Falcons top snapper in 2016, appearing in all 13 games. Air Force converted all 51 extra points and 22 of 25 field goals that season.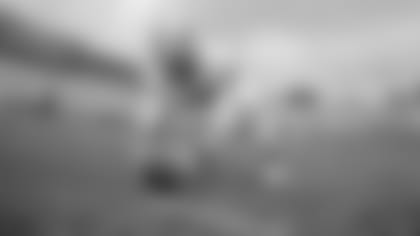 The Vikings made the following selections in 2019:
Round 1, 18th overall: Garrett Bradbury, C, N.C. State
Round 2, 50th overall: Irv Smith, Jr., TE, Alabama
Round 3, 102nd overall: Alexander Mattison, RB, Boise State
Round 4, 114th overall: Dru Samia, G, Oklahoma
Round 5, 162nd overall: Cameron Smith, LB, Southern Cal
Round 6, 190th overall: Armon Watts, DT, Arkansas
Round 6, 191st overall: Marcus Epps, S, Wyoming
Round 6, 193rd overall: Olisaemeka Udoh, T, Elon
Round 7, 217th overall: Kris Boyd, CB, Texas
Round 7, 239th overall: Dillon Mitchell, WR, Oregon
Round 7, 247th overall: Olabisi Johnson, WR, Colorado State
Round 7, 250th overall: Austin Cutting, LS, Air Force