MINNEAPOLIS — Earlier this offseason, Vikings quarterback Kirk Cousins said he wanted Minnesota's offense to conjure up eight explosive plays per game.
For passing plays, that's a gain of 20 or more yards. The Vikings categorize runs of 12 or more as an explosive play on the ground.
While the Vikings just missed that mark — they had seven explosive plays on Sunday — it was more than enough as Minnesota opened the 2019 season with an impressive 28-12 win over the Falcons at U.S. Bank Stadium.
"[Vikings Head Coach Mike Zimmer] puts us in a lot of situations in practice [to make] big plays and converting big plays and taking advantage of those when we've got them," said Vikings running back Dalvin Cook. "It's hard in this league to make big plays, so when you've got a chance to convert on them, we've got to convert on them.
"I think today we did an extremely good job of converting on big plays, and that's why we had the outcome we had today," Cook added.
The big plays started early, as the Vikings racked up four explosive plays in the first quarter alone.
The first came when Cousins hit Adam Thielen for a 23-yard touchdown on the second play of the game.
Then the run game took over, as Cook's first two carries were for 21 and 19 yards, the latter of which found pay dirt.
Rookie Alexander Mattison then scampered for 23 yards to the right side on his second NFL carry, which came on the final play of the first quarter.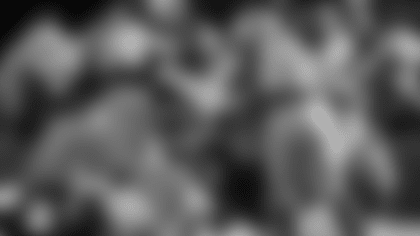 Watch Saturday's Game Online
Start 7-day your free trial of NFL Game Pass today and watch back Saturday's game against the 49ers...
Cook and Mattison then had back-to-back big plays a little more than midway through the second quarter, as Cook ripped off a 22-yard gain followed by 17 yards from Mattison.
The early chunks on the ground led to an easy day for Cousins, who attempted just three passes in the second half. Minnesota ran the ball 20 of 23 plays in the final two quarters.
Cousins still managed to fit one more explosive play in there, as he found Stefon Diggs for 31 yards, which turned into a 46-yard play after a personal foul on Atlanta.
Even though Cousins attempted the fewest passes of his career in a game he's started, the quarterback was just fine with his stat line. He was 8-for-10 passing for 98 yards and a touchdown for a passer rating of 140.8.
"Throwing 10 times is really unique. Probably haven't had a game with that few attempts since Pop Warner," Cousins said. "I think I threw 10 times or more in most high school games, too. It's what the game called for. I have no problem with being conservative.
"As long as we win the football game, that's all that matters to me," Cousins added. "We found a way to get the win, so the approach was a great approach."
Vikings tight end Kyle Rudolph quipped: "I guess that's how we're going to celebrate the NFL's 100th year – we're going to set the game back about a hundred years. But if that's what it takes to win, I think all 53 guys in this locker room are going to be for it, and it was fun to lean on those big guys. They knew we were going to run the football, and we were still able to do it."
Zimmer openly talked this offseason about wanting to establish a run-first mentality, but even he said he was a little surprised the Vikings ran the ball nearly 80 percent of the time Sunday.
"Well, I never thought we'd throw it 10 times, but the score of the game dictated that," Zimmer said. "We get midway in the third quarter, and the clock is our friend. They really had no reason to throw the football, being up 28-0 or whatever it was.
"When you get in those situations, the clock's your friend. It's just the faster that clock goes, the better it is," Zimmer added. "We didn't turn the ball over today. They turned it over. … So those things help you win football games."
The Vikings final stat line on the ground was 172 rushing yards and three touchdowns on 38 attempts. Cook scored twice, and Cousins also found the end zone on a quarterback sneak.
That's the improvement Zimmer was looking for after the Vikings ranked 30th in the NFL with 93.3 rushing yards per game in 2018.
Minnesota will now head to Lambeau Field for a Week 2 matchup with the Packers, with both teams off to a 1-0 start.
The Vikings had plenty of success with big plays against their rival in 2018, including seven in a 29-29 tie in Week 2 in 2018.
The hope this time is that continued big plays can lead to a victory on the road this time around.
"Well, you can't win them all unless you win the first. It's like that, 'Birdie them all' — you can't birdie them all until you birdie the first," Zimmer said. "It really doesn't mean much. Like I told the players afterwards, it's one game. Let's move on. Let's get back to work. Let's do what we do. Let's learn how from our mistakes from this game."