When Vikings Season Ticket Member Logan Runyan received a call telling him he'd been selected for a trip to the 2018 Pro Bowl, he thought it was a prank.
"My wife was in the room with me when I got the phone call, and the first thing she said was, 'If they ask for your credit card number, hang up," Logan recalled, laughing. "It was just too good to be true."
But it was true. Logan had been selected from Vikings Rewards members who had used points and entered submissions for a chance at the trip.
Logan invited his older brother, Roman, who shares his love for football. The two grew up in central Iowa where college football is a major focus, and the family was a longtime season ticket holder for the University of Iowa. Logan remembers starting to become an NFL fan in the late '80s. He first followed the Chiefs but was told about the Vikings by his father, who reminisced about making road trips to Met Stadium.
"When the Vikings drafted Chad Greenway, it made the team even more appealing to root for," Logan said. "My son has a signed Greenway picture from when he was a Hawkeye, and now he has one for the Vikings. It's been fun to see players come through different systems like that."
Three years ago, Logan and his family moved to the Twin Cities and became Season Ticket Members.
"With the new stadium coming in, it seemed like the ideal time to really start and invest in the experience," Logan said.
"I was at the Minneapolis Miracle with my son, and hopefully there are far more of those types of experiences in the future," he later added.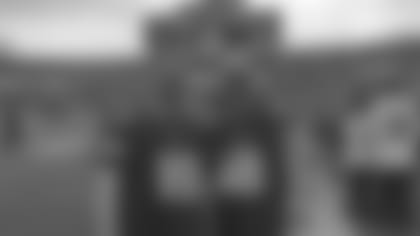 Logan has enjoyed the Vikings Rewards program as part of his commitment to the team and was grateful for the opportunity to share the Pro Bowl experience with his brother.
When asked about a highlight of the trip, Logan said he especially appreciated hearing from NFL alumni.
We had a chance to listen to LaDainian Tomlinson and Warrick Dunn speak," Logan said. "We met Troy Vincent, who works for the NFL, and getting those behind-the-scenes conversations about their experiences and really hearing what they're trying to do for the future of the league – it actually surprised me how much I enjoyed that."
Logan and Roman enjoyed being up-close and personal with so many top-tier players from across the league, including Vikings teammates Kyle Rudolph, Linval Joseph, Xavier Rhodes, Harrison Smith and Adam Thielen.
The way Thielen, a Minnesota native, interacted with Vikings fans especially impressed Logan.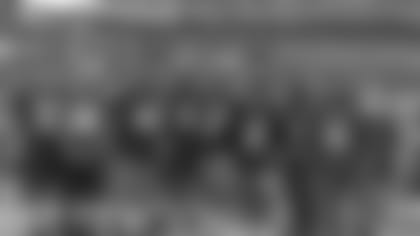 "I just sat there and watched, and he would – during the practice on Saturday, as well as during warmups on Sunday before the game – seek out those Vikings fans and try to make time for them," Logan said. "It was cool to see him really embracing the opportunity to be there and the success he's had and just appreciating the fans that had made the trip down."
Logan said the three-day experience provided a deeper appreciation for the NFL and specifically for his now hometown team.
"Just the fact that the Vikings take the time to give regular fans like myself the opportunity to experience this, it definitely solidifies and amplifies my commitment to and fandom of the Vikings, for sure," Logan said.
Logan is just one of the 45,000-plus fans who have created Vikings Rewards accounts and are racking up points by attending Vikings events, watching videos and reading Vikings.com content, and interacting on social media. Those points can then be exchanged for a number of fun perks, memorabilia items, experiences and rewards.
To sign up for Vikings Rewards, click ****here***.*