MINNEAPOLIS — And it's 1, 2, 3 Vikes that were out at the old ball game.
Vikings quarterback Kirk Cousins, wide receivers Adam Thielen and Stefon Diggs simultaneously threw ceremonial first pitches at Target Field on Friday when the Twins hosted "SKOL Night."
Defensive end Everson Griffen and safety Harrison Smith also took part in the pregame festivities, bringing the total to five Vikings at the ballpark that is a mile west of U.S. Bank Stadium.
"When I first went on my free agent visit, [Vikings General Manager] Rick Spielman made the point that there's a really good relationship among all the professional teams here in the Twin Cities," Cousins said. "He wasn't kidding. To come down here on the field and get a hat and a shirt and take BP, I never would have thought I could ever do that.
"This is a bucket list type deal," Cousins added.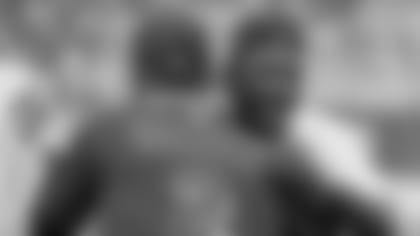 Twins Manager Paul Molitor, a Minnesota native, added: "I think for me it's a little different with my Minnesota roots. I go back a long way with that franchise. We look forward to having people come out and get a chance to know the person besides the guy under the helmet playing football. But being the Vikings fan that I am, I enjoyed getting a chance to meet these guys."
The quintet of players enjoyed the sights and sounds of a different sport during batting practice, met Twins players and took a behind-the-scenes tour that included the clubhouse, indoor hitting cages, nutrition center and training room.
Cousins, Thielen and Diggs threw their pitches moments after joining Griffen and Smith in leading the SKOL Chant on the mound before the game against Cleveland.
The Vikings watched from a suite as the Twins snagged a 7-4 win over their division rivals.
But the highlight of the afternoon was batting practice. There was plenty of trash talk and laughs to go around in between cracks of the bat.
Former Twins standout Torri Hunter, now a special assistant in the organization, was on hand to lend hitting tips to the players.
Hunter, who had 353 career home runs and was known for his defensive wizardry, had plenty of praise for Griffen, the lone Vikings player to leave the park.
"He is like a right-handed Mo Vaughn," Hunter said, comparing the All-Pro defensive end to the 1995 American League MVP. "Dude is powerful, he came ready to play, he was excited. I'd love to have him back one day."
Molitor also chimed in on Griffen's performance.
"Once he started getting a bit of timing, he went from about a 2 to a 10 pretty fast," Molitor said. "I know to hit one over the fence was one of his goals, so he accomplished that."
Griffen said he had a big baseball background growing up in Arizona.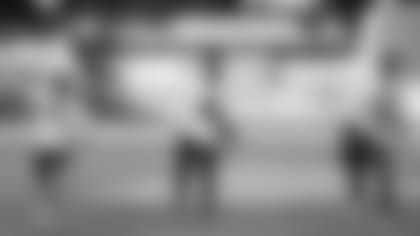 "It was really fun being out here and being able to take some hits," Griffen said. "I can hit 'em a little bit. But with a little bit more coaching, I feel like I could do even better."
What if the Twins needed a designated hitter?
"If they ask me, I could get it done for them," Griffen said.
Cousins, Thielen and Smith didn't go deep, but the trio sprayed hits all over the yard.
"I was a little nervous about making contact, because it's not as easy as it looks," Cousins said. "But I could have done that all night. I was having a blast."
Added Smith: "My stamina with a bat is lacking, but I got a little better as we went."
Perhaps the most light-hearted moments of the day came when Diggs stepped in the cage.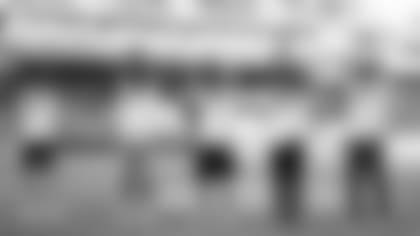 The wide receiver took a few cuts before making contact, and was playfully razzed by a number of onlookers, including Molitor.
The consensus was that Diggs would likely be a stud in the outfield and could easily swipe a bag or two.
"We probably should have given Stefon a glove and have him go out there and see if he could track a few. I imagine he could run a few down because his hitting…," Molitor quipped before breaking into a laugh. "He's a defensive replacement."
Added Cousins: "I'm confident he could be a phenomenal outfielder. He'd be a great pinch runner … he'd be like Willie Mays Hayes in Major League."
Molitor, a 2004 inductee into the Baseball Hall of Fame who ranks 10th all-time with 3,319 hits, said he enjoyed the experience and would welcome the Vikings back out anytime.
But the St. Paul native also had a gleam in his eye when asked about his passion for the Purple.
"I don't think anyone could have asked for a better solution than what they found, so I'm excited about that," Molitor said of the addition of Cousins. "Obviously the nucleus has been there, and I still like the defensive-minded game of the NFL.
"We're knocking on the door … I'm always optimistic," Molitor added.