The Vikings (7-8) will host the Bears (3-12) at noon (CT) Sunday at U.S. Bank Stadium in the regular-season finale.
The Vikings Village and climate-controlled Longhouse and will open at 9:30 a.m.
Television: FOX (Play-by-play: Dick Stockton, Analyst: David Diehl; Sideline: Kristina Pink)
Radio: KFAN 100.3-FM in the Twin Cities and across the five-state Vikings Radio Network
The Vikings will continue the "Vikings SKOL Chant," a version of the "Vikings War Chant" that was made famous by the Iceland men's national soccer team after their return from the Euro 2016 this summer. Aron Gunnarsson, the captain of Iceland's national team, and Thor Bjornsson, a native Icelander and "The Mountain" from Game of Thrones, helped pass along this new tradition in the regular-season opener. Vikings alumni and military members in uniform will be featured.
Color Guard: Minneapolis Fire Department Honor Guard
National Anthem: Kurt Neumann, the founder and frontman of BoDeans
U.S. Bank Hometown Hero:Gordon Mommsen, a World War II veteran and Purple Heart recipient, who survived the battle of Iwo Jima.
Vikings Legends will sign autographs from 10:30 a.m. to 11:30 a.m. at multiple locations inside U.S. Bank Stadium.
Delta Sky360 Club: Dave Dixon
Medtronic Club: Bob Lurtsema
FMP Club: Dave Osborn
Hyundai Club: Oscar Reed
Buffalo Wild Wings Club: Leo Lewis
Mystic Lake Club Purple: Tyrone Carter
Suites: Paul Krause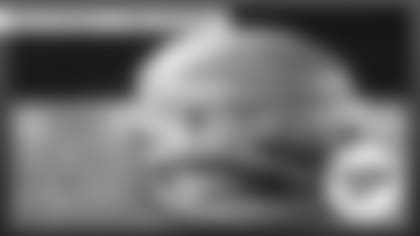 The Vikings, partners and fans have contributed more than $100,000 to the Jacob Wetterling Resource Center through an effort that began Sept. 18 when the Vikings and JWRC launched a text-to-give campaign at the first regular-season game at U.S. Bank Stadium.
Minnesotans have given more than $17,000 to the campaign. Fans can continue that giving today by texting "JACOB" to 91999 to make a one-time donation of $11.
In conjunction with the campaign, the following companies have each pledged $11,000 to help JWRC address and prevent the exploitation of children: CenturyLink, Ecolab, Land O'Lakes, Pentair, Polaris, U.S. Bank and the Vikings.
Aramark will sell a "#11 Double Cheeseburger" at several concession stands at Sunday's game. One hundred percent of the proceeds from the #11 Double Cheeseburger will benefit the Jacob Wetterling Resource Center. The burger will be sold for $11 at the following locations:
Event Level:Endzone Grill
Club Concessions: 106 Medtronic Redzone East, 112 Medtronic Redzone West, 130 Hyundai Redzone West, 131 Hyundai Redzone East
Main Concourse: 103 North Star Grill, 124 North Star Grill, 132 North Star Grill         
Upper Concourse: 304 North Star Grill, 313 North Star Grill, 328 North Star Grill, 345 North Star Grill
Autographs will take place in the Delta Vikings Village and on Medtronic Plaza from 10:30 a.m. to 11:30 a.m. Autographs are subject to change at any time.
Willie Howard, DE (2001-2002)
Everett Lindsay, G (1993-1998)
Carl Eller, DE (1964- 1978)
Note: A game ticket is required to access the Medtronic Plaza.
Delta Vikings Village Activities
Pepsi Sound the North Stage: A D.J. from Generation Now will perform from 9:30 a.m. to noon.
VCF Wheel of Fun: Promotional giveaways and a VCF silent auction will be at the corner of Chicago Avenue and South 4th Street.
Partner activation: CenturyLink, Hy-Vee, KOOL 108, Medtronic, Mystic Lake, Mills Fleet Farm, U.S. Bank and Verizon are scheduled to have fan engagement areas.
SKOL Line Performance 10 a.m.
Minnesota Vikings Cheerleaders 10:45 a.m.
The Longhouse, a 6,000-plus-square-foot-structure will open at 9 a.m. for fans with and without game tickets to enjoy the pregame celebrations. It will close one hour after the end of the game. Aramark will serve MillerCoors and Pepsi products inside the Longhouse. Cash and credit cards are accepted.
Aramark will be serving burgers, brats, hotdogs and wings from the brick building on Delta Vikings Village and from inside the Longhouse. There will be MillerCoors products and Pepsi products for sale throughout Delta Vikings Village and inside the Longhouse.
A First Aid tent will be located in the Longhouse.        
*Bag Check:                           *
The cost of the bag check is $10 with all proceeds benefiting the Vikings Children's Fund. It will be located on the westerly block of the Commons. (Cash only).