EAGAN, Minn. — A familiar foe is headed back to U.S. Bank Stadium.
The Saints return to Minnesota on Sunday to face the Minnesota Vikings in a matchup that features two 5-4 teams riding winning streaks.
After starting 0-3, the Vikings have won four straight and five of their past six. New Orleans beat the Bears 24-17 last week and is in sole possession of first place in the NFC South.
Kickoff is set for noon (CT) Sunday.
Vikings Uniform
The Vikings will wear their traditional home uniforms with purple jerseys and white pants.
4 Storylines
The Josh Dobbs experience
Dobbs is preparing to make his first official start for the Vikings. The 28-year-old quarterback led an 11-play, 75-yard, game-winning drive last week versus the Falcons, capped by a 6-yard touchdown pass to receiver Brandon Powell.
Minnesota traded for Dobbs last Tuesday. Five days later, he played all but 11 offensive snaps after starting quarterback Jaren Hall left with a concussion on Minnesota's second series.
He finished 20-of-30 passing for 158 yards and two touchdowns with no interceptions. His passer rating was 101.8, and he led the team in rushing with 66 yards and a score. Dobbs became the first player in NFL history to score three-plus touchdowns in back-to-back games for two different teams.
Justin Jefferson returns to practice
On Wednesday, the Vikings announced star receiver Justin Jefferson returned to practice, effectively activating the 21-day window in which the team can decide to elevate him from Injured Reserve to the 53-man roster.
Jefferson injured his hamstring in Week 5 against Kansas City. The following Wednesday, he was added to Injured Reserve, forcing him out at least four games.
"We have a rough timetable in our minds of what that looks like," O'Connell said of Jefferson's recovery. "We're just going to take it a day at a time. What this does is allows him to take part, little individual [drills] here and there, a little bit of a team period here. Just getting a feel for getting back acclimated to being in the huddle. And then he's been great in meetings and with his treatments and all those things will continue. [Going] forward now, we can just build it up little by little bit."
O'Connell added that Jefferson playing this week would be "a little aggressive."
After back-to-back wins, the Saints have averaged over 412 yards of total offense in the past four weeks. That total ranks second in the league over that span, behind only the Baltimore Ravens.
By better protecting quarterback Derek Carr, the Saints offense is playing explosively between the 20s and more efficiently in the red zone. A combination of injuries and ineffective play caused New Orleans to use their sixth different offensive line combination of the year last Sunday. Most notably, the team benched 2022 first-round pick Trevor Penning in October.
Over the past two games, however, the Saints have converted seven of their nine opportunities in the red zone.
The Saints are the Vikings last NFC South opponent. The NFC South has the fewest combined victories of any NFL division. The Vikings have already faced the Buccaneers (loss), Panthers (win) and Falcons (win).
3 Things 'Bout the Saints
Taysom Hill making history: Last week, Hill gashed the Bears defense through the air and on the ground. He led the Saints in rushing with 11 carries for 52 yards, threw a 3-yard TD to tight end Juwan Johnson and caught a 2-yard score from Carr. Hill became the first player since Hall of Famer Frank Gifford to have at least 10 career rushing touchdowns, 10 passing touchdowns and 10 receiving touchdowns.
The other Saints weapons: Carr and the Saints rank 10th in passing yards per game (239.9). Carr, a four-time Pro Bowler, is playing in his first season with the Saints after spending nine seasons with the Raiders. The New Orleans offense (led by Offensive Coordinator Peter Carmichael, Jr.) has established an identity by spreading the ball to its playmakers. Receiver Michael Thomas and running back Alvin Kamara are still tent poles of the Saints offense. Receivers Chris Olave and Rashid Shaheed serve as vertical threats who can flip field possession on any snap.
A veteran defense: The Saints defense terrorized Chicago last week. New Orleans forced five total turnovers (three interceptions and two fumbles). Bears rookie quarterback Tyson Bagent accounted for four giveaways.
Cornerback Paulson Adebo finished with seven tackles and two interceptions, one forced fumble, one fumble recovery and three passes defensed. Linebacker and team captain Demario Davis added a team-high 10 tackles and a key fourth-quarter strip sack. Veteran defensive end Cameron Jordan added seven tackles and a sack, and safety Marcus Maye tied his career-high with his second interception of the season.
2 Trends
Several Vikings players have taken home NFL honors already this season. Jordan Hicks and Camryn Bynum were named Defensive Players of the Week in Weeks 6 and 7, respectively.
Danielle Hunter was named NFC Defensive Player of the Month for October. And receiver Jordan Addison was selected as October's NFL Offensive Rookie of the Month.
On Wednesday, the NFL named Dobbs its NFC Offensive Player of the Week.
Including the Vikings, New Orleans only has two games left against teams with a winning record. Following their Week 11 bye, the Saints defense will face quarterbacks Taylor Heinicke (Falcons), Jared Goff (Lions), Bryce Young (Panthers), Tommy DeVito (Giants), Matthew Stafford (Rams) and Baker Mayfield (Buccaneers).
The Vikings have three remaining games against two teams currently over .500. Minnesota travels to Cincinnati in Week 15 and faces the Lions twice in three weeks to end the season, with a Week 17 game hosting Green Bay sandwiched between.
1 Talking Point
"Ryan Nielsen had been in New Orleans for a long time, coaching with DA (Dennis Allen), so similar foundation of defense. But, from a skill level, just like we saw last week, last week was a really good defense. This has historically always been a really tough group to play, and it is going to be a challenge for Josh [Dobbs] and the rest of our offense to go out there and have success against this group."
— O'Connell on facing the Saints defense
Reconnecting
Former Vikings CB Cameron Dantzler, Sr., is on the Saints practice squad, and former LB Ryan Connelly is on Injured Reserve in New Orleans.
Vikings OLB Marcus Davenport is on Injured Reserve. Davenport was drafted by New Orleans in the first round in 2018.
Saints Defensive Coordinator Joe Woods coached Vikings defensive backs from 2006-13, and tight ends coach Clancy Barone was with Minnesota from 2017-18.
College and Pro Connections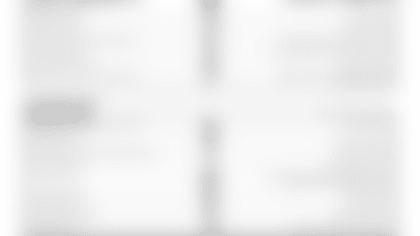 Series History
The Vikings are 24-13 in 37 games (including 4-1 in playoffs). Minnesota is 14-4 at home (2-0 in playoffs) when hosting New Orleans.