Could the Vikings be primed for an immediate run at the Super Bowl?
Former San Francisco head coach Mike Nolan, now an analyst with NFL Network, said he thinks Minnesota is on the cusp of a deep postseason run.
"They're an up-and-coming team that is really on the upside," Nolan said. "I also believe that coming into 2016, they could very well be a Carolina Panthers type of a surprise as to what goes on."
Nolan, who coached the 49ers for three-plus seasons, credited Vikings General Manager Rick Spielman and Head Coach Mike Zimmer for their prowess in constructing a deep and talented roster. 
"The Minnesota Vikings really excite me a lot in where they're headed," Nolan said. "I think Rick Spielman, and since Mike Zimmer has gone there, they've done an outstanding job in the draft. They've put together a really good roster."* *
Nolan also credited Vikings Offensive Coordinator Norv Turner for his work with second–year quarterback Teddy Bridgewater.
"I believe they're among the tops as far as coordinators go," Nolan said. "I believe Norv Turner is among the best in the league … he manages the quarterback extremely well.
*"I know Norv is very high on him," Nolan added. "I thought in the playoff game (against Seattle), Norv did a great job of managing his play and helping them get to a near-victory." *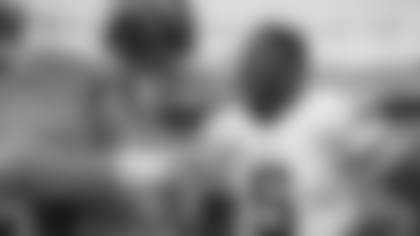 Manning was undefeated in career against Vikings
Denver quarterback Peyton Manning retired Monday after 18 seasons in the NFL. 
The future Hall of Famer compiled a 186-79 regular-season record, including a perfect 4-0 mark against the Vikings.
Manning got the better of the Vikings in 2000, 2004, 2008 and 2015. 
The Vikings faced Manning in 2000, 2004 and 2008 when he was with the Colts. He was gone to Denver by 2012 when the Colts came up on the division cycle again. The Vikings played Denver in 2011, before he was there, but they got him for the final time in 2015. Each time, Manning's team won — including the last three times by a field goal. Interestingly, all four of those Vikings teams ended up making the playoffs.
The Vikings are one of five NFL teams — along with Arizona, Cleveland, Detroit and Tampa Bay — that never beat Manning.