The Vikings, both familiar faces and new ones, took the field for the first time this offseason as they launched their Voluntary Veteran Minicamp on Tuesday. Below are a few photos and accompanying captions to recap Day 1. The minicamp will continue on Wednesday and Thursday, and the Vikings Entertainment Network will have full coverage of the action all week.
---
Mike Zimmer's been patrolling NFL sidelines since the 1990s, but he made his on-field debut as a head coach on Tuesday with the Vikings. Zimmer, his staff and his players zipped around the field with great energy to kickoff this week's minicamp.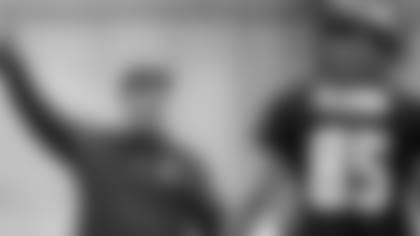 Matt Cassel returns for his second season with the Vikings and in his first season working in Norv Turner's offense. Cassel appeared in all 5 of the Vikings wins in 2013, completing 60.2% of his passes and tallying 11 TDs.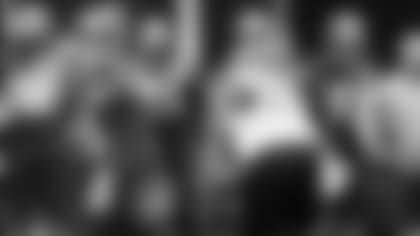 Greg Jennings also returns for his second season with the Vikings and had perhaps the best day of any receiver. Entering his 8th season in the NFL, Jennings will be a veteran leader in what is a young Vikings wide receiver group.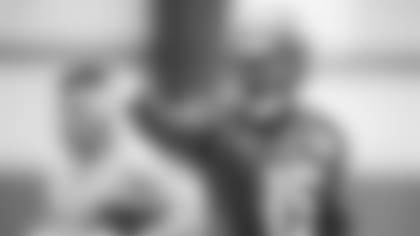 After watching film of his new offensive weapons the past few months, Turner finally got to see them in action in person on Tuesday. Since 2007, Turner's teams have ranked in the NFL's Top 5 in offensive points 3 times and his 2010 Chargers notched the No. 1 offense in the League with a 395.6 yard per game output.
Everson Griffen re-signed with the Vikings this offseason and is poised for a bigger role and increased production. He had an interception in Tuesday's practice.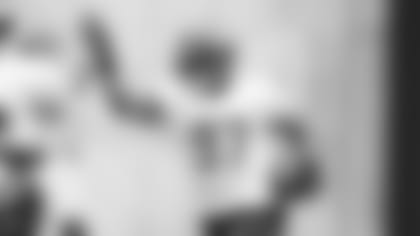 Captain Munnerlyn, sure to be a big addition for the Vikings defense in 2014, made his Vikings debut on Tuesday. In 5 seasons, Munnerlyn has missed just 3 games and he's collected 7 INTs, 5 fumble recoveries and 5 defensive TDs.