EAGAN, Minn. — What began with the goal of rehabilitating an Achilles injury has turned into a new opportunity for former Vikings tight end MarQueis Gray at Training HAUS.
The 22,000-square-foot facility that opened near Twin Cities Orthopedics Performance Center in May 2018 offers comprehensive sports performance and recovery services that range from athletic training to sport-specific coaching to physical therapy.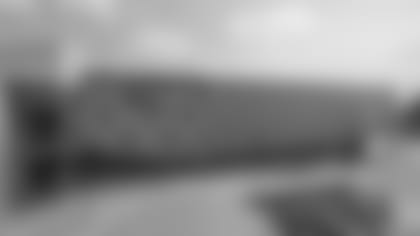 After playing for the University of Minnesota, Gray entered the NFL as an undrafted free agent with the 49ers in 2013. He was claimed off waivers by the Browns just before that season started. Gray joined the Vikings in 2014 and appeared in eight games before finishing that campaign with the Bills.
After playing in four more games with Buffalo in 2015, Gray joined the Dolphins and participated in all 32 games from 2016-17, a span that was highlighted by seven starts in his first season in Miami.
Gray's 2018 campaign ended before it started. He was placed on Injured Reserve that September because of an Achilles injury.
The Indianapolis native who adopted the Twin Cities as his home after his time in Dinkytown had to undergo a second Achilles surgery in 2019. Rather than rehabbing in Miami again, he arrived at Twin Cities Orthopedics Eagan in search of help.
"I literally walked in, and [Sports Physical Therapist] Megin [John] was the first one to come out. She recognized me and [led me next door to Training HAUS], and voilà, they had everything under one roof."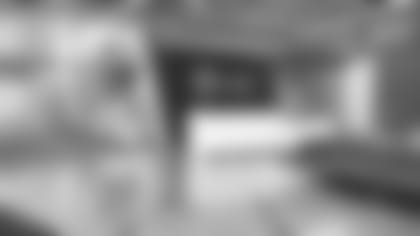 Gray reconnected with Training HAUS Sports Performance Coach Bill Welle for workouts and underwent rehab with John.
"She pushed me to the limits," Gray said. "I love the lady so much for that."
Gray continued at Training HAUS after his recovery with an eye on returning to the NFL. He received an opportunity late in 2020 training camp with the 49ers, but it didn't work out to start the season.
During a workout a few weeks later, Gray noticed a difficulty breathing. He tested positive for COVID-19 and called his agent to say he'd be unavailable for a bit. Gray's agent said San Francisco had just reached out about signing him, but it wasn't meant to be.
Gray's time in the NFL has come to a close, having spanned 61 games from 2013-17, but he's enjoyed staying active and helping others who aspire to improve their games.
"I went to Training HAUS to do rehab, and the next thing you know, I'm doing rehab with Megin, I'm working out with Bill. I'm doing Pilates with Denise, the sports science part with Michael. Everyone is just great at what they do over there," Gray said. "It literally is a one-stop shop. That's why I continued to go over there even after I got healthy. It's a great place for anybody to go to. Everything you need is under one roof, from massages to rehab to sports science to training. They've even got a batting cage and a basketball court."
Gray also helped Welle prepare prospects for pro days, including Shane Zylstra, who soaked up info from Gray as he prepared to transition from playing receiver at Minnesota State, Mankato to tight end in the NFL.
When Zylstra signed with the Vikings in May 2021, he credited Gray and Welle as being "super influential" in his transition. Zylstra did not make the Vikings roster, but he recently joined the Lions practice squad.
Gray pulled pages from an old playbook and emphasized the importance of blocking to be a complete tight end.
He is looking forward to continuing the comprehensive services offered at Training HAUS and helping others boost their games.
"Anytime Bill needs someone to help with anything, he'll call me, and I'm on my way because he's done so much for me," Gray said.