EAGAN, Minn. — Athletes progressing from injuries to full recoveries is a powerful sight, and it is made possible thanks to the Training HAUS facility that was created by Twin Cities Orthopedics.
Located just south of TCO Stadium at the Vikings headquarters, Training HAUS provides comprehensive care for athletes, blending expert sports medicine and performance providers, cutting-edge technology and science-based methods to enhance performance and recoveries.
Training HAUS (TrainingHAUS.com) is a 22,000-square-foot facility that offers elite sports-performance training for individuals and groups in addition to its physical therapy services. It already has had 5,700 athlete visits since opening on May 29.
Lauren H., a volleyball player at Hill-Murray, is one of the athletes who has benefited from preseason preparations at Training HAUS.
"Training HAUS training has prepared me for the high school season and beyond," she said. "It has increased my strength, speed, endurance, vertical and discipline. It has been a great experience."
Services provided by Training HAUS include performance training, sports science, physical therapy, sports chiropractic, massage, nutrition, sports psychology, recovery, sports acupuncture, and yoga and Pilates.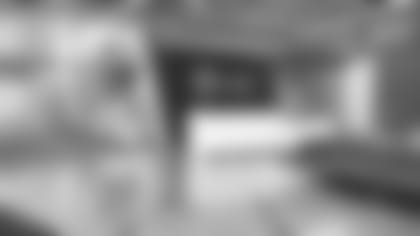 Programs offered by Training HAUS include small group training, speed and agility, team training and return to sport.
Training HAUS Sports Operations Specialist Kellie Hall said the facility is capable of providing wire-to-wire care all under one roof.
The comprehensive setup allows physical therapists to maintain connections with patients as they progress through stages of performance.
"It's quite a powerful experience to see firsthand an athlete come in for therapy and as they progress, be handed off to another Training HAUS provider in the lab or with a strength coach and watch that athlete grow. It's a pretty incredible feeling," Hall said. From an injury standpoint, "athletes may come in on the first day a little down in the dumps, and they'll leave weeks or months later [in better spirits]."
Hall, who played college volleyball at the University of Minnesota (2011-12) and University of South Carolina (2013-14), knows the feeling. She suffered a foot injury that required surgery in college.
"That was a battle, so I understand and can relate to the athletes that are coming in here every day," Hall said. "I'd say a large part of our staff can relate to that, too, whether they've experienced it as an athlete, provider, or as a coach."
Professional, NCAA Division I, Olympic and Paralympic athletes have found Training HAUS to be a go-to destination for their rehabilitation and performance needs. Other patients include high school athletes, as well as some weekend warriors.
The facility, aptly named, also provides a wide array of spaces for elite and non-injured athletes to take the next step.
Spaces include an open area for multiple types of sports training such as football and soccer. There also is a batting cage that can be lowered from the ceiling, performance training stairs and incline ramp, a basketball half-court and a yoga studio.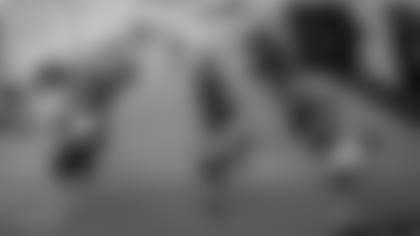 The most innovative space at Training HAUS is the Sports Science Lab that is equipped with three force plates and a high-speed 3D motion camera system that feeds data into a computer program that provides HAUS staff and athletes with valuable data points.
A patient with a leg injury, for instance, can be evaluated to make sure that the weight is being correctly distributed through both the injured and non-injured leg.
"It's a one-stop shop with a wide variety of services for athletes under one roof, and lots of them intermingle," Hall said. "For example, we may have a patient coming in to do physical therapy post ACL surgery, and they're in route to return to sport so they can continue their career, so they'll do therapy until discharged by their physical therapist.
"Then, there's that gap between therapy and performance training, where it's kind of a gray area. The athlete has been released by the PT back to normal, daily activities, but often times the athlete is not 100 percent back to playing at a high, competitive level of their sport," Hall continued. "That's where the sports science lab comes into play, and with our athletic trainer and biomechanist, we can bridge the gap by creating a program specific to the athlete to fill those deficiencies and make sure they're returning to sport in the correct way."
After that stage is complete, the athlete can work with the strength/conditioning staff and performance coaches at Training HAUS.
"Along the way, there might be a nutritional need, so the athlete could see our sports dietician," Hall said. "Or maybe with having that injury and returning to sport, there could be a psychology component that is missing and the athlete needs to tune up their mental game," which is where sport psychology could join the athlete's road to success.
In addition to the facility, Training HAUS is staffed by experts in sports medicine, including some with specialties such as dance medicine and backgrounds in upper or lower extremity rehabilitation.