There is still work to be done, but the Vikings have put themselves in prime position for a playoff spot heading into the bye week.
Minnesota currently resides in second place in the NFC North with an 8-3 record, and the Vikings would be a Wild Card team if the season ended today.
But the Vikings are clearly in the discussion, as ESPN has their playoff chances at 92.9 percent.
Barnwell wrote that while Minnesota's come-from-behind win over Denver was crucial for their playoff odds, he noted that the Vikings will need to see some improvement from their pass defense if they want to be able to make a deep playoff run.
They rank 30th in QBR allowed on deep passes at a staggering 97.0, with only the Raiders and Bengals worse.
This isn't a hallmark of the [Mike] Zimmer defense. In 2018, the Vikings were eighth in QBR allowed against deep passes. Xavier Rhodes & Co. were 13th in 2017 and first in 2016. Minnesota has cornerbacks with a track record of at least some success. Those corners have been a disaster this season, and if Harrison Smith's hamstring injury costs him time, things are only going to get worse.
It's good to see the Vikings win a game in which Dalvin Cook was bottled up, given that the star halfback finished with only 26 rushing yards on 11 carries. It basically locks them into a playoff berth, either via the Wild Card or by winning the North.
After the bye, though, they travel to Seattle to face a quarterback who has been torching defenses downfield in Wilson. They might get to face Lions quarterback Jeff Driskel in lieu of Matthew Stafford in Week 14, but the following week the Vikings will see Philip Rivers, who throws downfield as often as any quarterback in football, before a critical rematch with the Packers. Zimmer has to hope that the week of rest does something to heal his struggling corners for the run-in and the playoffs that follow.
If the season ended today, the Vikings would play at the Saints (8-2), who have the highest playoff percentage at the moment at 99.1 percent.
The 49ers (9-1), who have a playoff percentage of 95.8, would be the No. 1 seed and have a first-round bye.
Green Bay (95.5 playoff percentage) would be the No. 2 seed, while Dallas (71 percent) would be the No. 4 seed. Seattle (84.2 percent) would be the first Wild Card team ahead of the Vikings.
Barnwell also mentioned the Rams (18.5 percent) Eagles (41 percent) as potential playoff teams in the NFC.
The Vikings can rest up this week and watch plenty of marquee games across the conference.
Seattle plays at Philadelphia, New Orleans hosts Carolina and Dallas is at New England in Week 12. San Francisco hosts Green Bay on Sunday Night Football.
Cousins, Vikings have been red-hot since Week 5
The Vikings split their four games in the first quarter of the 2019 season, winning twice at home but losing divisional road games at Green Bay and Chicago.
But the Vikings — and quarterback Kirk Cousins — has been among the league's hottest teams since Week 5, as Minnesota has reeled off six wins in seven games, with the only loss coming on a last-second field goal in Kansas City.
Since Week 5, Cousins has completed 162 of 221 passes (73.3 percent) for 2,020 yards with 18 touchdowns and just one interception. His passer rating over the past seven games is 126.5.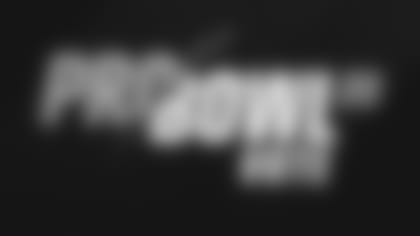 Pro Bowl Voting
Last chance! Vote to help make sure all your favorite Vikings make the 2020 Pro Bowl in Orlando. Voting ends Dec. 12, 2019.
Sando chatted with an NFL executive, who has praise for Cousins and the Vikings. He wrote:
When the Vikings blew out the Giants in early October to right themselves following an ugly loss at Chicago, the timing was right for a reminder that nothing much had changed. Kirk Cousins was still Kirk Cousins, the thinking went.
Six games later, a couple things have changed for the Vikings. They've gone 2-0 in prime time, which runs counter to Cousins' shaky career record after dark. By coming back to beat Denver from 20 points down, the Vikings proved they could play from behind despite their orientation around the ground game, and despite long-established opinions of Cousins.
"You gotta give them their due at some point," an exec said. "Now we have 11 games. Cousins is playing better than last year and way better than a lot of people expected. Yes, they won with (Case) Keenum two years ago, but their defense was better, too. They could have a tough time on the road in Seattle (in Week 13, after a bye), but so would anyone else, the way Seattle played on defense the other night, and in that environment. "
The Vikings became the 16th team over the past 10 seasons to win after trailing by at least 20 points in the final 30 minutes of regulation, counting playoffs. Defenses play underrated roles in big comebacks, which are impossible to overcome if the offenses keep trading points. Upper-tier quarterback play also helps, obviously.
Cousins has completed 226 of 320 passes (70.6 percent) for 2,756 yards with 21 touchdowns and three interceptions. His passer rating is 114.8, which ranks second in the league behind Russell Wilson's 114.8 rating.
On Tuesday, the NFL announced Cousins as a finalist for the FedEx Air Player of the Week for Week 11.
Cousins completed 29 of 35 passes (82.9 percent) for 319 yards with three touchdowns for a passer rating of 133.2 in leading Minnesota's dramatic offensive surge in the second half.
This is Cousins' third nomination of 2019.
The other two nominees this week are Cowboys QB Dak Prescott and 49ers QB Jimmy Garoppolo.
Prescott completed 29 of 46 attempts (63.0 percent) for 444 yards with three touchdowns and a passer rating of 116.6 in a 35-27 win over the Lions. Garoppolo completed 34 of 45 passes (75.6 percent) for 424 yards, 4 touchdowns and 2 interceptions for a 115.4 passer rating in the 49ers' 36-26 win over the Arizona Cardinals.
Each Tuesday morning of the regular season, through Thursday at 2 p.m. (CT), fans can visit NFL.com/FedEx or the NFL Twitter page to vote for their favorite performances. FedEx awards a $2,000 donation in the winning players' names to The USO each week.