Lions WR Calvin Johnson is a player everyone notices on Sundays. But this week, all eyes are on Johnson well before Sunday. The Lions perennial All-Pro receiver is dealing with an ankle injury that has hampered him for a few weeks and that caused him to leave last week's loss to the Bills.
Now, there's even talk on the Lions team website that Johnson may not suit up this Sunday. Johnson is the heart and soul of the Lions offense and has been a problem for the Vikings over the years with 62 receptions and seven scores in 12 games, so his uncertain status for Sunday's game is this week's opponent X-factor.
Johnson's importance to the Lions offense and his impact on a game cannot be overstated; he's one of the game's transcendent players and will go to the Hall of Fame one day. But the Lions offense can still be explosive without its top pass receiving target. Once Johnson left last week's game, QB Matthew Stafford still averaged 8.7 yards per attempt, which as a season-long average would be second-best in the NFL. Stafford also found five different targets in the quarter-plus that he was without Johnson, including three hookups with second-year receiver Corey Fuller for gains of 9, 10 and 17 yards and four connections with Golden Tate for gains of 18, 8, 55 and 1.
Of Stafford's alternative targets, Tate appears to be the most dangerous. He has 31 receptions on the season, including a team-best 14 on 3rd down. Of those 14 receptions on 3rd down, 10 have gone for 1st downs and one was a touchdown. What makes Tate especially dangerous is his ability after the catch. I charted each of his 31 receptions and counted 14 broken tackles, plus Tate leads all NFL wide receivers this season in yards after catch with 237.
If Johnson can't play, it will be more interesting to see how the Vikings defense adjusts than how the Lions offense changes. As illustrated above, the Lions offense can still be productive, and that's not even to mention the threat of Reggie Bush, who averages 7.0 yards per touch and has five touchdowns in five career games against the Vikings. If Johnson can't play, what does that mean for the Vikings defense? Only time will tell, but one would imagine it will free up at least one defender to help cover the rest of the field.
As you can see in the images below, Mike Zimmer's Cincinnati Bengals defense last year and the Bill defense last week used a similar strategy against Johnson, particularly in the red zone.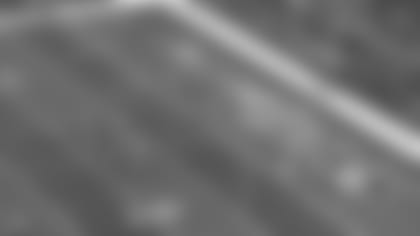 In last year's game against the Lions, the Bengals defense often times used two defenders on Johnson. In this play, you can see Johnson being guarded by two Bengals (circled) and you can also see how that sets up one-on-one situations for the Lions other receivers (arrows).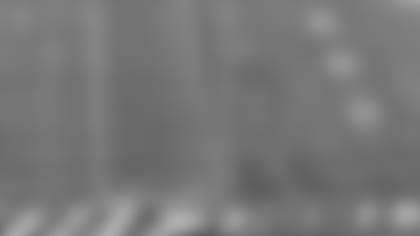 Later in that same game, Johnson out-jumped three Bengals defenders to haul in a 50-yard touchdown catch.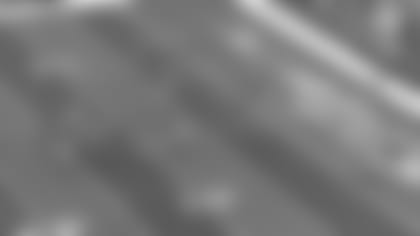 Last week, the Bills used two defenders on Johnson in the end zone (circled), which set up one-on-ones across the field for the Lions other receivers. Tate (top arrow) won vs. single coverage and scored a touchdown on this play.
The strategy? As you can see, is to use more than one defender to guard Johnson. If Johnson plays in Sunday's game, the Vikings may elect to use this strategy from time-to-time, which puts pressure on other defenders to win more frequently in one-on-one situations. If Johnson doesn't play, the Vikings can focus this kind of two-defender coverage on Bush or Tate, or they can spread more defenders out across the field to avoid the one-on-ones.