EAGAN, Minn. – Minnesota is scheduled to play its ninth game in Arizona all-time when the Vikings (0-1) visit the Cardinals (1-0) at 3:05 p.m. (CT) Sunday.
Patrick Peterson will leave the visitors' locker room for the first time after playing in 77 home games (including one playoff) for the Cardinals in his first 10 NFL seasons. He said he's trying to treat it "like another game on the schedule."
"I have to go out there and be at my best for my team; I have to go out there and be dialed in for 60 minutes, not allow any big plays, not allowing catches," Peterson said. "Doing whatever I need to do to make sure my guy doesn't show up on the stat sheet. That's my main focus, that's my main goal going into this week, and I'm working toward that all week."
Although the veteran cornerback downplayed his return to the team that drafted him with the fifth overall pick in the 2011 NFL Draft, it would be a shocking upset if broadcast coverage didn't pump up Peterson's first game against his former team.
Here are all the ways to catch the action, a synopsis of the series history and a key topic addressed this week by Vikings Offensive Coordinator Klint Kubiak, Assistant Head Coach/Co-Defensive Coordinator Andre Patterson, Co-Defensive Coordinator Adam Zimmer and Special Teams Coordinator Ryan Ficken.
FOX (KMSP FOX 9 in the Twin Cities)
Play-by-Play: Gus Johnson
Field Reporter: Megan Olivi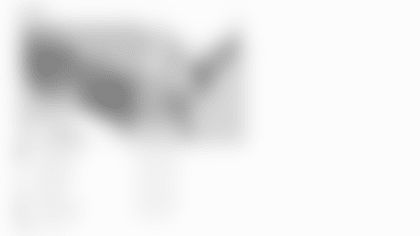 Fans who live in the light purple areas shown on the map from 506sports.com will be able to watch the game on their iOS mobile devices with the Vikings app or Vikings mobile site (Safari browser only). The Yahoo! Sports app for smartphones and tablets offers another method for viewing live local and prime-time NFL games.
Radio: KFAN (100.3-FM), KTLK (1130-AM) and the five-state Vikings Radio Network
Radio Pregame Show: Hosted by Mike Mussman (1 p.m.)
Sideline reporters: Greg Coleman and Ben Leber
Minnesota: Sirius 137, XM 381, SXM App 820
Arizona: Sirius 81, XM 226, SXM App 800
Keep the Vikings nearby wherever you go with the Minnesota Vikings mobile app. A source for news and exclusive features, the app also will stream video broadcasts of games for people in the market/broadcast area of each game.
Click here for the full bevy of options that include over-the-air, cable, satellite, over-the-top and streaming methods.
Start your free trial of NFL Game Pass today to re-watch Vikings games on-demand. NFL Game Pass includes condensed games, live game-day audio, NFL programming and much more.
The Vikings are 17-11 all-time against the Cardinals franchise (includes a 2-0 mark in the postseason). Minnesota is 4-4 in games played in Arizona against the franchise that began in Chicago in 1920 before calling St. Louis home from 1960-87.
Kubiak on if he expects the Cardinals to load up the box the way the Bengals did on defense
"That's something a lot of teams are doing, try to take one part of your game away, and you've got to make some adjustments. So they did a good job, and I think we have a good run plan going into this week. You're always going to see something again that gave you trouble in the previous game, so we're prepared for more of the same. This defense is multiple. They can play in a lot of different fronts. Coach [Vance] Joseph does a really good job. We have a lot to prepare for there."
Patterson on Minnesota's defensive line rotation
"I thought the rotation part of it worked out very well. After the game, the only thing I looked at is that I probably threw too many plays on Danielle [Hunter]. I probably should have rotated him a little bit more. But I thought the rest of the group, it worked out really well. I probably should have had Stephen [Weatherly] play about another 10 plays. He did a really good job when he was out there. I felt real good about the rotation. I think we were able to keep the two big fellas [Michael Pierce and Dalvin Tomlinson] fresh, and having [Everson Griffen, Sheldon Richardson and Armon Watts] go in the game helped them out. So the rotation part of it, I was very pleased with."
Zimmer on Peterson's knowledge of the Cardinals
"I think you have to have it in mind that they know what Patrick is good at and where they'd love to attack him, so we would have that in mind. I think you can lean on Patrick and ask him about their personnel, what has worked for him against [DeAndre] Hopkins in practice, or against some of these running backs or tight ends, what their skill set is. I think those things can help you. As far as scheme things, you can get an idea, but Patrick will probably know more about what their defense does, because once you get into the season, you're just focused on your job, not what the offense is doing."
Ficken on Greg Joseph making the 53-yard field goal to force overtime
"I mean, that's what the preparation all comes down to, and I think we had really good preparation, even though we had a short time with [Joseph, holder Jordan Berry and long snapper Andrew DePaola]. Those guys are professional athletes, and they do a great job preparing, and they understand their craft, and it's up to them. That's why they're here. That's the business, and it's exciting for them and our football team to see them make that kick."