Droves of Vikings fans, friends and family members helped send Mick Tingelhoff to the Pro Football Hall of Fame this summer.
Thousands more celebrated the longtime center last month when he received his Ring of Excellence at halftime of Minnesota's win against San Diego in Week 3.
Now, exhibits from the hall are heading from Canton, Ohio to the Twin Cities for a two-day exhibit at the Minneapolis Convention Center this Saturday and Sunday.
"The Honor the Heroes Tour will bring a number of archival exhibits to Minnesota," Hall of Fame President and Executive Director David Baker told Vikings.com last month. "Canton is coming to them."
Warren Moon (11 a.m. CT) and Randall McDaniel (2 p.m. CT) are scheduled to appear Saturday. Paul Krause (11 a.m. CT) and John Randle (2 p.m. CT) are scheduled to appear Sunday.
Exhibits and interactive experiences like chalk talks, meet and greets and activities are scheduled for both days, with the event open from 11 a.m. to 6 p.m. each day.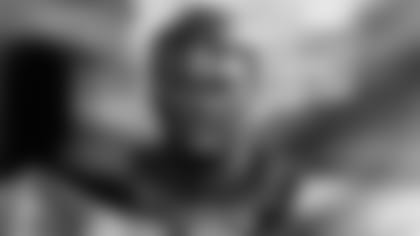 The tour also features Legacy Hall, which pays homage to all 295 enshrinees who have become members of an exclusive and unique family since the Hall of Fame was founded in 1963. Six players — including Vikings receiver Cris Carter, Jerry Rice, Emmitt Smith, Rod Woodson, Michael Strahan and the late Reggie White — will receive special commemoration in 2015, the first year of the tour.
Tingelhoff and fellow Vikings legends Fred Cox, Bobby Bryant, Roy Winston and Ron Yary are scheduled to sign autographs in shifts from 3-4 p.m. and 4-5 p.m. Saturday. They will be part of a group of Vikings four-time Super Bowl participants to be honored Sunday when Minnesota hosts Kansas City in a rematch of Super Bowl IV.