Vikings Table is again serving nutritious meals in communities, and now, free WiFi is also on the menu.
The charity food truck launched by the Minnesota Vikings Foundation in June 2019 returned to the road this summer for distributions across the state.
Vikings Table has added free broadband WiFi for participants thanks to a partnership with Land O'Lakes, Inc., that will combat the digital divide.
"As part of our rural distributions, we are proud to provide equitable access to WiFi, which is so important for students as they need access to school materials and other resources throughout their educational experience," Minnesota Vikings Foundation Executive Director Brett Taber said. "We are also thrilled to be able to head into our rural farm communities in Minnesota where we can provide great, healthy, nutritious meals with our Vikings Table program and also help close the digital divide by bringing this WiFi access to those communities."
Land O'Lakes Senior Vice President & Chief Marketing Officer Heather Malenshek said the partnership is able to "tackle two of the most pressing issues: food insecurity and digital inequity."
"We couldn't be more proud to join forces," Malenshek said. "Our common interests are great, and through this partnership, Land O'Lakes and the Vikings are advancing the wellbeing of youth through educational initiatives and advocating for the importance of bridging divides, especially within underserved communities. Millions of families currently lack access to critical infrastructure that is a basic, everyday necessity in the digital world."
Support from Land O'Lakes, in the form of a $100,000 technology relief fund, will enable Vikings Table nonprofit partners to equip their participants with equitable internet access.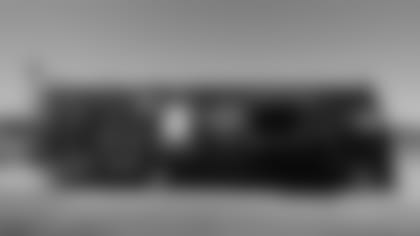 It is the continuation of efforts by the Minnesota Vikings Foundation that include a $100,000 donation to Connected MN, a group that is also supported by Land O'Lakes, which launched the American Connection Project that has created 3,000 free, public broadband WiFi locations across the country.
"During the past couple of years, we've worked hard to advocate on broadband connectivity, and we've seen firsthand how critical digital infrastructure is to the success of communities and businesses across America, in rural and urban areas," Malenshek said.
The COVID-19 pandemic also caused deficiencies in person-to-person connections.
Vikings Table pivoted during the pandemic to continue to make an impact but is now excited to return to its original distribution model.
Stops on this tour have included the Kandiyohi Food Shelf in Willmar in May, the Heaven's Table Food Shelf in Fairmount in June and Trinity Lutheran Church in Hayfield in July.
Vikings Table joined forces with the United Way of Central Minnesota near the St. Cloud Rotary Richard C. Wilson Community OutPost House for an event in August.
"To have this initiative come up and be part of our community is a really big deal for us," said Jessica Houle, Vice President of Resource Development and Community Engagement at United Way of Central Minnesota.
Vikings Table Chef David Brunette described what it is like to be so welcomed by a community.
"Whenever we roll up in this vehicle, it's like coming somewhere with a new puppy or something. Everybody is enamored with this beautiful, purple [Winnebago]," Brunette said. "Getting the opportunity to come to some of these rural communities where they are also facing some food insecurities is really a big thing.
"[Food insecurity is] not just in the Twin Cities metro area. It's statewide, so being able to spread our mission to help the kids who are facing food insecurities and help out families with some free meals and educational information, we really love doing that," Brunette added. "Having the opportunity to do that outside of our wheelhouse in the Twin Cities and coming to St. Cloud is really rewarding. To see the smiles from the kids as we hand them meals is really great."
Vikings Table visited Austin on Sept. 2 in partnership with the United Way of Mower County and has another distribution with the Worthington Christian Food Shelf scheduled for Sept. 21.
"We're thrilled to be able to bring this opportunity to students that are really focusing on their academic studies," Taber said. "WiFi is so critical to that educational journey, and we're proud to be able to partner with Land O'Lakes to bring that throughout the Twin Cities and in our farm communities."