EAGAN, Minn. – Forget "November Rain."
Let's talk about Dalvin Cook's "November Run."
The Vikings running back on Friday was named NFC Offensive Player of the Month in response to one of the most prolific months by a player at his position in NFL history.
Cook led the NFL in the month of November with 641 rushing yards on 127 attempts and an average of 128.2 rushing yards per game. He also scored six of his league-leading 13 rushing touchdowns.
Cook set the team record for most rushing yards in the month and recorded career highs as he became the third player in NFL history with 225-plus scrimmage yards and two-plus touchdowns in consecutive games (Weeks 8-9), joining Deuce McAllister (2003) and Pro Football Hall of Famer Jim Brown (1963) as the only players to do so.
For his performances in those weeks (at Green Bay and against Detroit), Cook was tabbed NFC Player of the Week in back-to-back outings. He became the first NFC player to earn the honor in consecutive weeks since Ryan Fitzpatrick did so in 2018 (Weeks 1-2) as a member of the Buccaneers and the first non-quarterback to be named in consecutive weeks since Todd Gurley in 2017 (Weeks 15-16) as a member of the Rams.
The Florida State product's 832 scrimmage yards in November not only led the league but set a franchise record for the month. He became the fourth player in NFL history to record more than 830 scrimmage yards in the month of November. Cook's total of 832 (fourth-best in league history) are the most scrimmage yards recorded by any player since Chris Johnson set the monthly record of 968 in 2009 with the Tennessee Titans.
In addition to the whopping production Cook has delivered during his "Fun Run," he's also brought an infectious energy — "B.Y.O.J. (bring your own juice!)" — that has helped in the absence of fans at U.S. Bank Stadium and other venues.
This is Cook's first selection as NFC Offensive Player of the Month. He is the 11th different player in Vikings history to receive the award.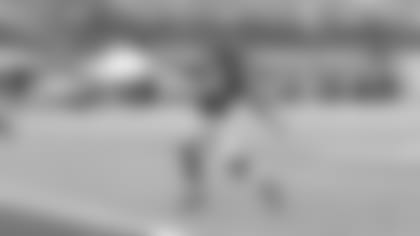 VIKINGS NAMED NFC OFFENSIVE PLAYER OF THE MONTH
1995: QB Warren Moon, November
1997: WR Jake Reed, September
1998: QB Randall Cunningham, October
1999: WR Cris Carter, November
2000: RB Robert Smith, November
2003: QB Daunte Culpepper, September
2004: QB Daunte Culpepper, October
2009: QB Brett Favre, November
2012: RB Adrian Peterson, December
2015: RB Adrian Peterson, November
2017: QB Case Keenum, November
2019: QB Kirk Cousins, October
2020: RB Dalvin Cook, November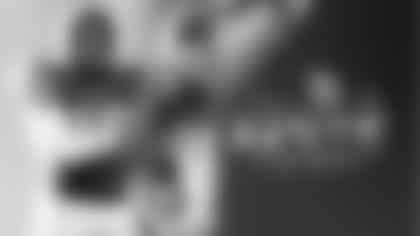 Pro Bowl Voting Is Now Open
Visit NFL.com to help cast your vote and get all of your favorite Vikings named to the 2021 NFC Pro Bowl roster...