Does anyone have more fun playing football than Dalvin Cook?
"Like a kid at recess," Vikings running back Alexander Mattison said.
"He never steps on the field without a big smile on his face," added tackle Brian O'Neill.
"I see him out there – giggling, smiling," said Cook's mother, Varondria Burnett. "He's in his element."
That signature smile, his head tipped back in laughter, the way Cook's eyes light up on game day … that's just the way he's always been.
It's simple. He's just having fun.
"I just go out there and try to be me," Cook said. "I try not to be too serious, because that ain't enjoying what you do. And I love my job.
"I try to pride myself on that, being a big energy-giver," he continued. "Bringing it for my guys and hopefully helping us win. That's just my personality and who I am. I'm not stepping out of the box trying to be anybody else."
He's even more intentional about bringing vitality to the Vikings during a season dramatically altered by the COVID-19 pandemic.
On game days, Minnesota plays against a solid purple backdrop of eerily empty seats at U.S. Bank Stadium, save for several hundred cutouts. But that's no excuse, says the fourth-year running back, for poor performance.
Cook recently co-starred in a promo with Dodgers first baseman Cody Bellinger, who asked about vacant stadiums.
"We've got a saying," Cook told him. "B.Y.O.J. – Bring Your Own Juice."
"We had to come up with something to get each other going, making the 'new normal,' normal," he later elaborated. "I think that was a good saying. 'Bring your own juice.' And I think if you do that, we'll have a lot at the stadium."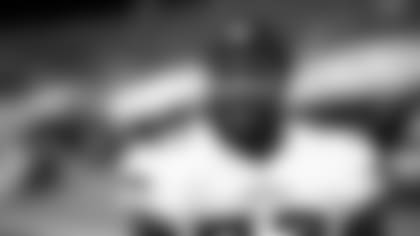 The Vikings have learned to harness that energy over the past several weeks.
After starting out 1-5, Minnesota has won three of four, a stretch that began at Lambeau Field. Cook has racked up 750 scrimmage yards over the past four outings for a franchise record. He put up career numbers at Green Bay and against Detroit with 163 and 206 rushing yards, respectively.
Cook's longest run of the season occurred against the Lions, when he shook off multiple defenders, broke free and raced 70 yards for a touchdown.
O'Neill is usually too busy making his blocks to see Cook's progress in real time and previously relied on the crowd's reaction to know the play's outcome.
"With no fans in the stadium, it's a little different. Sometimes you've got to look up to see what's happening," O'Neill said. "On that 70-yarder, I didn't think I blocked my man really well, so I was worried about that. And then I look, and Dalvin's running down the field away from everybody, and it's, 'Oh, wow.' It doesn't take much."
All Cook needs is the smallest seam to slip through. And when he scores, he thanks the teammates who helped him reach the end zone by handing off the ball for an unsung hero to spike.
Following the touchdown against the Lions, Cook gave the pigskin to fullback C.J. Ham.
"It's just showing the guys how much you appreciate the way they grind," Cook said. "I score the touchdown, and I get the accolades for it. With them doing the dirty work, it goes unnoticed. But it doesn't go unnoticed with me, so I try to let the guys know that."
The gesture means a lot to Ham, who's been given the honor a handful of times.
"When somebody of his caliber, of his talent, is that willing to give credit to the people around him, it makes me want to play even harder for him," Ham said. "I think a lot of guys could probably second that."
And as exhilarating as a long touchdown run is, Cook takes just as much pride in helping block on pass plays, or in turning a play that should lose yards into a 13-yard gain like he did later against Detroit.
"That's always my mindset, you know? Just try to make a play," Cook said. "You do all that hard work, and [it feels] just like a 70-yarder."
Cook is a natural talent, to be sure. But there's also a commitment to his craft that can't be missed.
"Just the way he runs the ball is inspiring to me as a teammate," Vikings linebacker Eric Kendricks said. "When I'm about to go out on defense and play my position, I see Dalvin and how he's putting in work, how he's taking hits, how he's finishing runs. I want to be able to match my teammate and his effort, his desire and his fire.
"He's obviously a special player and has all these tangible [skills] – he's fast and things like that – but his heart and want-to is what is really contagious for the team," Kendricks added.
In a recent media interview, defensive tackle Jaleel Johnson fielded reporters' questions while wearing a Dalvin "The Chef" Cook sweatshirt.
Asked about repping his teammate's merch, Johnson smiled.
"I'm actually one of Dalvin's biggest fans. He's a phenomenal player. We all know that, and we see it every Sunday. The type of energy that he brings to the offense, even our whole team, it's crazy," Johnson said. "Dalvin is a rare breed. He's going to give you everything he has every Sunday. That's something that I enjoy seeing. When the defense goes on the field, I just think to myself, 'What would Dalvin do?' "
The football field, Burnett explained, is where her son feels most at home. That's his happy place where he relishes the feel of the not-quite-smooth leather in his hands.
After all, he's spent two decades of his life suiting up for the gridiron.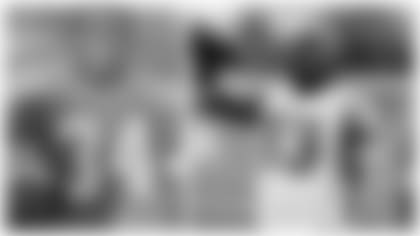 Cook started playing football at age 5, and the sport's been making him smile ever since.
"Seeing guys before me making plays, being successful, I just wanted to do what they [did]," Cook said. "My older brother (DeAndre Burnett) was my influence in football. He was out there making plays, and I wanted to be just like him."
He's wasn't the biggest or the strongest. In fact, Varondria Burnett remembers him being one of the smallest boys on the field. But when he got the ball? Even at a young age, something special happened.
"It would just surprise everybody. They did not know how fast he was going to be," Burnett recalled. "He would take off, and they would be like, 'Whoa.' "
Cook has always been good at football, and Burnett has always been confident in what he'd do on the field. But the transformation Burnett has most enjoyed watching is the way he's found his voice.
This season, Cook often is spotted at the center of the Vikings pregame huddle delivering a fiery speech.
Ham said the pep talks "have been huge" in helping Minnesota gain ground after a rocky start. While over the years he's seen some players step into that role who didn't really feel comfortable or who did so out of assumed obligation, Ham appreciates the authenticity Cook brings.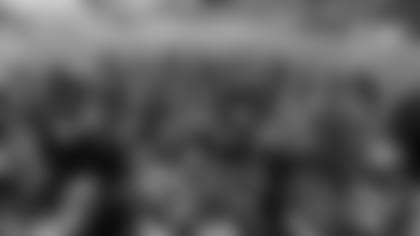 "He's natural," Ham said. "It's just his true passion that's coming out because he loves football so much, but he always wants us to love it just as much as he does."
What many people may not realize is that the Vikings star running back, who tears out of the tunnel at U.S. Bank Stadium and rallies his teammates before a game, hasn't always been so bold.
"Dalvin is a really reserved person," Burnett said. "The Dalvin that you all see, we see that Dalvin, but we also see the Dalvin that's sort of an introvert. … [When he was younger], he could barely put words together. He didn't like to talk.
"I'm just proud of seeing the type of man that he's becoming. How he gets in front of people and he's able to articulate and speak. The raising of him is just coming full circle," she added. "Seeing him in the community; how people respond to him; when they see him, how he brings people joy; how he brings his teammates joy just by being around him. That's what makes me so proud."
Cook's coaches, teammates and fans alike have seen more and more of his personality each season, and he credits the way Minnesota has embraced him from the very beginning. For that reason, he considers the Twin Cities a second home and invests heavily in the community through his involvement with the Vikings Table charity food truck.
"Knowing that I could be me every day was important. That's why it was so important for me to sign the contract [extension]," Cook said. "I knew from day one when I walked in with the guys, they embraced who Dalvin Cook was. There wasn't any, 'He doesn't talk, he doesn't do this.' It was, 'Just give him time. He'll open up.'
"That's what it comes down to. Just letting a person get comfortable," he continued. "I think the guys and the people around here did a good job of easing me into it and just letting my role expand while I was here."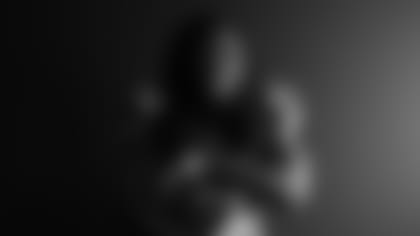 Despite all of the obstacles that 2020 has presented, from racial injustices and social unrest to the COVID-19 pandemic and playing games in uninhabited stadiums, Cook has kept smiling.
He points to the way his career began when, after starting out hot, he suffered a torn ACL in Week 4 of the 2017 season. Cook has weathered various minor injuries since but also battled back.
"I always appreciated the grind and embraced my teammates and all that, but just going through my whole injury bug at the beginning of my career made me appreciate the game so much more," he said. "[I'm happy] every time I wake up and come to work."
Cook is careful not to take life too seriously.
Following back-to-back wins over the Packers and Lions, he conducted his virtual media session wearing Bose sunglasses and a grin.
"I've been wearing the shades," Cook laughed. "That's been the look I've been working. … It's just the vibe around here. We've been getting better and just having fun."
He gave a separate pair of postgame sunglasses to Jefferson when the rookie racked up 135 receiving yards at Soldier Field.
Who will get the honor next?
"Whoever's in the hot seat," Cook said. "Any week, there could be a guy that gets hot and goes off."
As the Vikings look to work their way back into postseason contention, Cook will continue doing his thing on the field while also leading his teammates and keeping things loose.
"He loves the game. He loves when it gets tough because that's when the cream rises to the top – and he's always tough," O'Neill said. "He's so fun to play with because you see he has so much joy every time he's on the field, whether he's barking, running around, catching the ball, whatever it is, he brings a lot of the joy to the game.
"We all do this because we love to do it," he added, "and Dalvin's a really, really clear reminder of that every day."