EDEN PRAIRIE, Minn. –Ten Vikings moved practice from the field to the kitchen during the team's offseason program.
Director of food services Geji McKinney-Banks and team nutritionist Rasa Troup paired up to offer a voluntary cooking class for any players who wanted to pick up some extra tips and file a few recipe ideas.
"They came, they participated, and it was so much fun," McKinney Banks said. "I would like to do it again."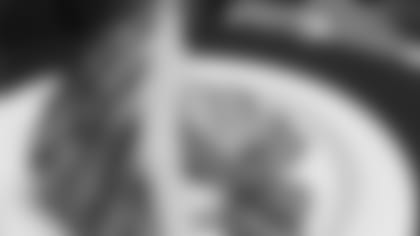 The class started as an idea from Vikings assistant athletic trainer Albert Padilla, who wanted to make sure players – and especially rookies – could learn about nutrition in addition to the playbook.
"We want to make sure they understand that nutrition doesn't have to be rocket science. We don't want it to seem overwhelming," Troup said. "A lot of them may not feel like cooking until they actually see that it can just be putting a few ingredients together and whipping something up – it doesn't have to be a 5-star meal to meet their nutritional needs.
"I want to make sure they understand how to fuel their bodies to help them on game day, to recover from workouts and how to fuel their bodies for sound sleep," Troup added. "It's about making nutrition very accessible and simple for them."
McKinney-Banks made a handful of low-prep meals for the players. Options that she demonstrated included pasta with herbs, grilled chicken breast, crab-and-shrimp salad with avocado, cream cheese-and-lox sandwiches and sautéed spinach with garlic.
"We're taking this to the Food Network," joked rookie tight end David Morgan.
McKinney-Banks offered quick and simple cooking tips, such as brushing the outside of a chicken breast with olive oil before baking to seal in the moisture. She would not, however, reveal her secret seasoning.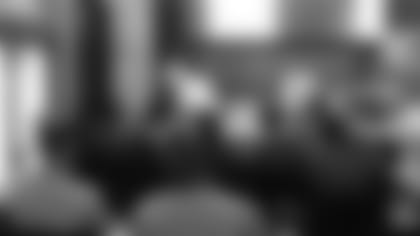 As McKinney-Banks prepared various food items, Troup explained the nutritional value of each: avocado is chock-full of healthy fats, spinach is rich in iron, and garlic is helpful for muscle soreness. 
Another aspect of the class emphasized the importance of thoroughly cooking meats and properly cleaning food.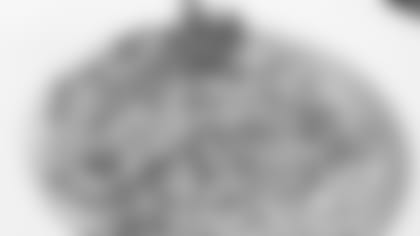 "Food safety and sanitation is my thing," McKinney-Banks said. "It's important to learn the proper method for cooking meat, proper hand-washing, how to take care of their food so they're healthy in that aspect, as well."
The class was beneficial for non-rookies, too. In addition to seven first-year players, Anthony Harris, Charles Johnson and Trae Waynes also joined in.
"There were actually a lot of new things [I learned]," Newman said. "Most people get in the kitchen and kind of tinker around, but we learned some important things tonight, especially to make sure you're cooking chicken to a certain temperature and not to finish until it's at that temperature. I don't think a lot of people know that – I definitely didn't."
McKinney-Banks asked for a volunteer to try his hand at the pasta-with-herbs dish, and Newman stepped up to the plate – literally. The veteran had a bit too much fun sautéing the spaghetti noodles and herbs in the frying pan, and his teammates gave him grief when he added a healthy dose of red pepper.
"It was a bit spicy, but it was pretty good," said wide receiver Moritz Böhringer, who said his favorite item of the night was the lox sandwich.
Newman just smiled before adding, "I got some compliments, and they told me mine was the best."