Plenty of excitement surrounds the Vikings as they enter the 2022 season with a new general manager and almost entirely new coaching staff.
There always are some unknowns when a team experiences so much change; so that being said, what questions are still facing the Vikings? Jeff Kerr of CBS Sports recently posted "three questions each NFC North team must answer" heading into the regular season.
First and foremost for Minnesota, Kerr asked if Head Coach Kevin O'Connell can "get Kirk Cousins to the next level." Remember, O'Connell served as Cousins' position coach during their time in Washington, so the two are familiar with one another. Kerr wrote:
Cousins has been good with the Vikings, as evidenced by his 100-plus passer rating in each of the last three years in Minnesota (103.5 career rating with Vikings). Despite the success throwing the football, the Vikings have just one playoff win since Cousins arrived in 2018. Hard to tell if that's Cousins' fault or not, but teams he quarterbacks can't seem to make deep playoff runs.
O'Connell's job is to get Cousins past the top-10-to-15 level of quarterbacks and firmly into the top-10. Cousins will have to be better in December to start, as that was his worst month in completion rate (62.41 percent) and passer rating (89.1). Seeing how O'Connell helped Matthew Stafford last year and his prior relationship with Cousins in Washington, Cousins may be set up for his best season yet with an offense that favors his skillset.
Secondly, Kerr asked if the Vikings offensive line will be improved in 2022, saying the unit "always seems to be the Achilles heel."
Christian Darrisaw is set for his first year as the full-time starter at left tackle and will have the opportunity to prove he can play the position long term.
Garrett Bradbury is back at center, but there's a major drop-off if he were to miss games. Ezra Cleveland is still settling in to left guard (started 26 of 30 career games at guard), and right guard will [likely] be a competition between Jesse Davis, Ed Ingram and Chris Reed.
This unit should be better, but that story has been told over the past few years. Perhaps new offensive line coach Chris Kuper gets the most out of this group.
And finally, did Minnesota's secondary "improve enough" after struggling the past two seasons?
The Vikings addressed the secondary in the draft by selecting safety Lewis Cine at No. 32 overall and cornerback Andrew Booth at No. 42. [Former Packers cornerback] Chandon Sullivan was also added to the mix, replacing the departing Mackensie Alexander and Xavier Woods. Patrick Peterson is back at cornerback, along with Cameron Dantzler – but both [could] be challenged by Booth for a starting job.
If the Vikings can play Booth in the box, that can solve their run defense issues (which also depends on the development of Cine). There isn't much depth in the slot if Sullivan goes down, either. There are concerns with Peterson's speed at 32, and he's looking for a bounce-back year.
The Athletic projects MVPs for every NFL team
There can only be one NFL MVP at the end of the season, but which players will fill that role for their individual teams?
Arif Hasan wrote the following of Minnesota:
If we ignore the obvious positional value of the quarterback, we can look at the other potential stars on the roster and take a stab at who might have the biggest impact: Justin Jefferson, Danielle Hunter, Dalvin Cook, Harrison Smith, Eric Kendricks and possibly Za'Darius Smith. Of those six, it very much seems like Jefferson could be the one who carries the team with his performances and stand out more at his position than the others in theirs, especially given his age and the new, pass-friendly offense.
Of course, it's always valuable to note what teams around the division are looking like, as well.
The Athletic's Kevin Fishbain looked to Chicago's defense to tab the most likely MVP candidate.
The Bears would love it if come January, the answer to this is Justin Fields, but it's hard to get there right now considering the brand-new offense and the lack of help around him. The likely MVP is the team's most reliable player, Roquan Smith. He's put up Pro Bowl-type numbers in back-to-back seasons, and he should have more opportunities to make impact plays in Matt Eberflus' defense. The Bears can count on Smith to be consistent and productive, a rarity for the 2022 team.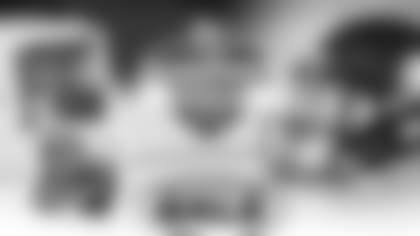 2022 Vikings Training Camp
Find out everything you need to know about Vikings Training Camp including schedule, tickets, activities and more.
In Detroit, Nick Baumgardner expects big things from running back D'Andre Swift.
It'd be foolish to suggest Swift's talent is an unknown commodity in the league, but inconsistency (and durability) has plagued him a bit. Swift paired 617 rushing yards and five touchdowns with 62 catches for 452 yards and two more scores last year. After Swift's up-and-down rookie season sprinkled with injuries, Detroit brought in Jamaal Williams ahead of 2021 and did a nice job of managing Swift's workload early. He still wore down, though, playing in parts of 12 games — with just 16 combined snaps in his final three outings. Swift arrived for OTAs in the best shape of his life and is clearly looking to prove a point/make a case for a contract.
And nobody is likely to be surprised by Matt Schneidman's choice for the 2022 Packers MVP: Aaron Rodgers.
Call this a cop out, but I think it's wise to think the Packers team MVP will be the guy who's been the league MVP in each of the last two seasons. Aaron Rodgers can make an average receiving corps look great, and I think that's what he'll do this season. There have been no signs of his play declining, and I have a hunch he'll want to prove he can still play at an elite level without his top two receivers from last season.