Jarius Wright had a career day on Sunday in helping the Vikings offense click on all cylinders and put up 41 points against the Atlanta Falcons defense. A big play by the Vikings offense early in the game got things going, with Wright catching a quick screen pass from Teddy Bridgewater and dashing 52 yards through the Falcons defense and into the red zone, setting up the Vikings first of four touchdowns on the day.
Here's a closer look at that play – one of Wright's eight receptions on the day.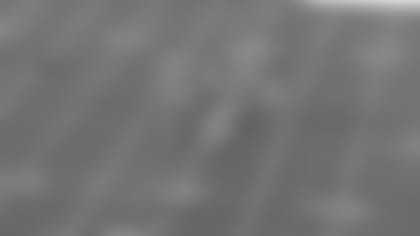 On 3rd and 7, Atlanta shows pressure with eight defenders in the box and all 11 defenders within a yard of the line of scrimmage. QB Teddy Bridgewater (in the rectangle) recognizes that pressure is likely coming and appears to make a pre-snap adjustment. This is likely either an audible or a check with me play – two plays called in the huddle and the quarterback makes a call at the line of scrimmage based on what the defense is showing pre-snap. Either way, Bridgewater has the Vikings in the right play based on the look Atlanta is giving him.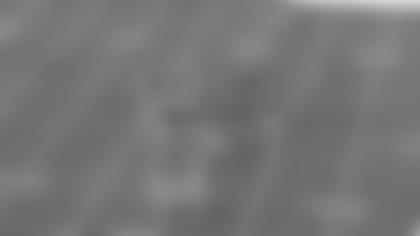 At the snap, RT Phil Loadholt (top left arrow) cuts LB Paul Worrilow to keep him from getting his arms in Bridgewater's throwing lane (dashed line) and both WR Greg Jennings (bottom arrow) and TE Chase Ford (top right arrow) look for defenders to block. RG Vladimir Ducasse, LG Charlie Johnson and C John Sullivan release upfield in search of blocks to create space for Wright.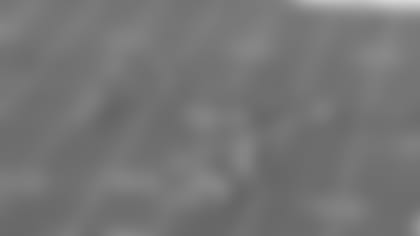 Wright hauls in the Bridgewater pass and darts upfield while Jennings (left arrow) kicks out CB Desmond Trufant and both Ford and Ducasse (middle arrows) seal out their defenders – CB Robert McClain and S Dwight Lowery. Also, LG Charlie Johnson (top arrow) levies a legal, de-cleating block on DE Kroy Biermann, giving Wright extra room to his left.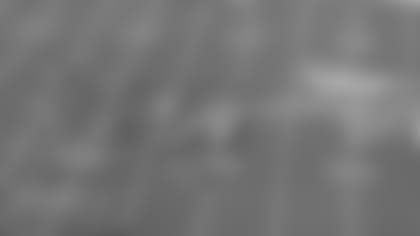 Wright cuts upfield and beats S William Moore (x'd out), then runs off LT Matt Kalil's hip as he hustles downfield to finish a block on would-be tackler S Kemal Ishmael. It's off to the races now, as Wright sprints to the Atlanta 18 before he's tackled by CB Robert Alford. The Vikings scored a touchdown five plays later to take a 7-0 lead.