After Further Review is a deeper look at plays or stats after Vikings games…
A recurring theme in the Vikings 31-13 victory on Sunday was stuffing the Texans on third down. Minnesota didn't allow Houston a third-down conversion until 5:20 remained in the game.
The Texans were 0-for-12 on third downs until Brock Osweiler connected with DeAndre Hopkins for a gain of 13 on third-and-8. Even then, Hopkins needed a leaping grab and double toe tap for a successful play. Osweiler was 2-of-10 passing for 18 yards with two sacks and an interception on the first dozen third downs that Houston faced.
Of those third downs, the Texans needed five or more yards on all but two plays.
The repeated third-and-longs demonstrate the Vikings effectiveness on first and second down as well, before passing the torch to the nickel package for a combination of offerings from Minnesota Head Coach Mike Zimmer's scheme to disrupt Osweiler.
Here's a brief list of all of the plays, with a spotlight on two:
Q1, 10:34; Third-and-7, Houston 20: Osweiler incomplete; ball is out of the reach of Jaelen Strong
Q1, 5:16; Third-and-5, Houston 30: Osweiler incomplete to Lamar Miller because of a diving pass breakup by Eric Kendricks
Q1, 1:27; Third-and-5, Minnesota 33: Osweiler incomplete to Ryan Griffin; ball short hops Griffin
Q2, 9:09; Third-and-9, Houston 22: Osweiler incomplete to Strong because of a diving pass breakup by Captain Munnerlyn; Johnson recorded a hit on Osweiler
Q2, 7:19, Third-and-16, Minnesota 41: Osweiler completes a pass to Braxton Miller for a gain of 12
Q2, 2:42; Third-and-1, Minnesota 45:Osweiler incomplete to Hopkins because of a diving pass breakup by Kendricks; Linval Joseph recorded a hit on Osweiler
Q2, 1:46, Third-and-10, Minnesota 12: Osweiler incomplete to Will Fuller, who fell in the end zone while trying to clear Terence Newman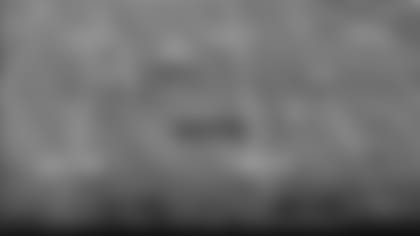 Q3, 14:26, Third-and-12, Houston 29: Osweiler completes pass to Strong for a gain of 6; Andrew Sendejo closes quickly to make the tackle
Brian Robison recorded his second sack of the day and forced a fumble that Houston recovered on the previous play.
The Vikings crowd the line of scrimmage with the defensive line, linebackers, nickel corner Munnerlyn and safety Harrison Smith, but play off the line with Xavier Rhodes and Newman. They also have Sendejo in the middle of the field at the yard-to-gain line before the snap. The Vikings drop Smith before the snap and bring up Sendejo to take care of the slot receiver.
Osweiler opts for his quickest throw, a 3-yard pattern by Strong in the slot, and Sendejo makes the tackle well shy of the sticks.
Q3, 9:55, Third-and-9, Houston 26: Osweiler intends a pass for Strong, but it is intercepted by Sendejo at the Minnesota 49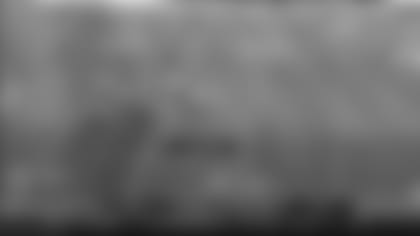 Q3, 4:42, Third-and-7, Minnesota 30: Osweiler is sacked by Johnson for a loss of 9
The Vikings start the play by overloading the right side of the Texans offensive line, standing up Robison and Anthony Barr between Tom Johnson and Danielle Hunter.
Everson Griffen rushes off the edge against the left tackle, and Johnson crosses in front of the center and left guard, looping wide enough around both to stay fairly clean from contact and accelerate past the guard.
Osweiler has Hopkins on the outside to his left and Strong in the slot, with Fuller outside to his right.
The Vikings match up Rhodes on Hopkins, Munnerlyn on Strong and Trae Waynes on Fuller. Osweiler looks in the direction of Hopkins and Strong, who appear so close together that they help Rhodes and Munnerlyn squeeze the coverage and allow Johnson to record the sack.
Q4, 12:43, Third-and-2, Minnesota 47: Osweiler is sacked by Hunter for a loss of 12