The 2014 Senior Bowl is underway in Mobile, Alabama, as the North and South teams, comprised of the nation's top senior football players, will go through a week of practice in anticipation of Saturday's game. Of course vikings.com will be there every step of the way, bringing you multiple daily reports of the action as we prepare for the 2014 NFL Draft.
As a primer, here are five predetermined angles we'll be analyzing this week…* *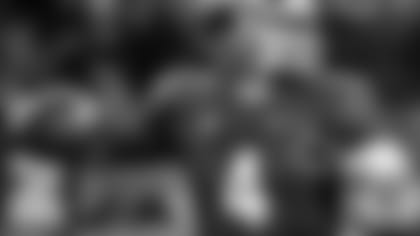 1. The QuarterbacksIn the NFL there are teams with franchise quarterbacks and there are teams looking for franchise quarterbacks. For those teams on the hunt, the Senior Bowl is a pretty good stop most years. Time will tell if it is this year, but the names are appealing enough to keep me interested for the four days I'll be in Mobile. Here's a quick look at the roster…
North
Tajh Boyd (Clemson): Program record holder in several passing categories; posted 107-39 TD-INT ratio in 47 games with 40 starts
Stephen Morris (Miami): Started 25 straight games at QB to conclude career; threw for 3,028 yards and 21 TDs and is only 2nd QB in program history with multiple 3,000-yard seasons
Logan Thomas (Va. Tech): Set school records for career consecutive starts by a QB, total offense, career passing TDs, career passing completions and attempts, and career rushing TDs by a quarterback
South
Derek Carr (Fresno State, pictured): 4th QB in FBS history to throw for 5,000 yards and 50 TDs in a season; brother of 2002 No. 1 overall pick David Carr
David Fales (San José State): 1st QB to lead program to an 11-win season; only QB with two 4,000-yard seasons
Jimmy Garappolo (Eastern Illinois): 2013 FCS National Offensive Player of the Year; led all NCAA Division I players in passing yards and TD passes
2. Can Any CBs Cover?In the NFL you can never have enough cornerbacks with good coverage ability, but it seems the past few trips to Mobile for me have been more about scouting out potential receivers that might fit with the Vikings. This year, the focus should shift more to the guys covering the receivers. Nebraska's Stanley Jean-Baptiste is a name that stands out, largely because he played in the Big 10 and the Vikings live in Big 10 country, but also because Jean-Baptiste is listed at 6-3, 200. I'm going to guess that's a generous measurement, but the point remains: he's a big CB. Another name that stands out is Auburn's Chris Davis, who returned the missed FG for a TD against Alabama in what was one of the craziest finishes to a football game most of us have ever seen. Davis led Auburn in tackles, was 3rd in the nation in punt return average and was named a 2nd-Team All-SEC performer.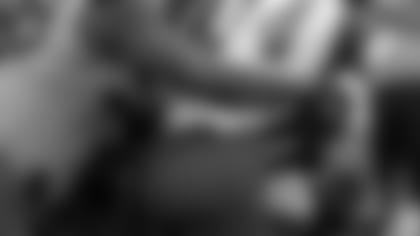 3. A Star in Our Backyard?It might take a trip all the way down to Mobile, Alabama before I become familiar with a potential star who has played in the Vikings backyard the past four seasons for the University of Minnesota. DT Ra'Shede Hageman (pictured) is playing on the North squad and is thought by many to be a first-round prospect in this year's draft. He was a 1st-Team All-Big Ten performer this season and is listed at 6-6, 311 pounds. It'll be fun to watch the local product (listed hometown is Minneapolis) compete against the country's best senior offensive linemen.
4. Adding More LBs?The Vikings selected a pair of Penn State LBs last year in Gerald Hodges and Michael Mauti. They year prior they selected Audie Cole in the seventh round after coaching him at the 2012 Senior Bowl. Don't be surprised if LB is a targeted position once again in 2014. Does the Class of 2014 have any senior LBs worth considering? I'm not sure, but the week in Mobile will leave us with some clues.
5. Interior DecoratingInterested in adding more competition to the interior of the Vikings offensive line? If so, the Senior Bowl should capture your interest because there are a number of quality pro prospects participating, including three of Eric Galko's top four rated OGs – Cyril Richardson of Baylor, Gabe Jackson of Mississippi State and Zach Martin of Notre Dame. I will keep an eye on one-on-one pass rush drills with the interior DL as well as any inside run drills the teams conduct throughout the week to see if there are any athletes who can come into Vikings camp and compete.