The Vikings on Thursday announced the signings of tight end Nick Truesdell, receiver Mitch Mathews and cornerback Terrell Sinkfield.
Truesdell, Mathews and Sinkfield were signed after participating in the Pro Player Combine in Arizona last weekend.
The Pro Player Combine is designed to offer teams a chance to scour for talented players with some previous professional football experience. USA TODAY's Tom Pelissero reported on Truesdell's signing and noticed a selling point for the 27-year-old to have another shot at the NFL.
Here are five things to know about the 6-foot-6, 252-pound Truesdell.
1. He's played for a Minnesota team before
Truesdell was a member of the Bemidji Axemen of the Indoor Football League in 2014. Playing receiver, Truesdell caught 28 passes for 402 yards and nine touchdowns in just seven games in Bemidji. Truesdell caught six passes for 105 yards and a score in his first game with the Axemen. The Bemidji Pioneer *featured Truesdell* **a little over three years ago.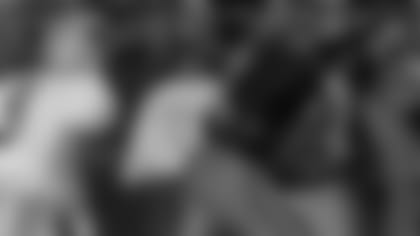 Truesdell, a native of Cincinnati, helped his Anderson High School team go 13-2 and win the Ohio Division II crown in 2007 when he was named All-City Honorable Mention by the Cincinnati Enquirer. Truesdell was a receiver and punter who lettered in all four years of high school.
He stayed close to home, enrolling at the University of Cincinnati in 2008 and appeared in six games for the Bearcats but did not yield stats before he was dismissed from the team. Truesdell transferred to Grand Rapids Community College. He played in one game, suffering a torn ACL.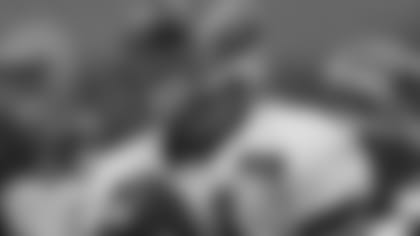 After not returning to action in college, Truesdell tried to land with a pro team. He was invited to Bengals rookie minicamp in 2013 and also tried out for the Titans that year before landing with the Colorado Ice (now Crush) of the Indoor Football League in 2014. He was invited to a rookie minicamp with the Packers in 2014 but not signed.
Truesdell kept trying and landed in the Arena Football League with the Spokane Shock, catching 33 passes for 355 yards and seven touchdowns in nine games. In 2015, he followed with 80 receptions, 977 yards and 23 touchdowns for the Shock before being assigned to the Portland Thunder (which soon changed its nickname to Steel). After a brief stint with the Colts last summer, he was assigned to the AFL's Arizona Rattlers.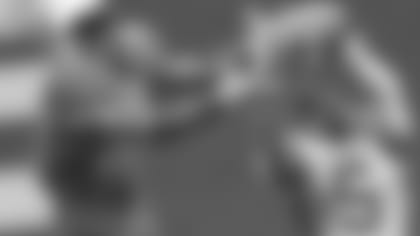 In a game with Spokane against Portland in 2015, Truesdell had five touchdown catches — in the first half. Truesdell, however, didn't get a shot at the league record of nine scores in one game because he strained his hamstring.
The Portland Tribune reported that Truesdell also sang the National Anthem before his last home game with Spokane.
"I was pretty nervous," Truesdell told the paper. "It was hard because I was getting ready for a game and all hyped up and then had to calm down to sing. But it was fun."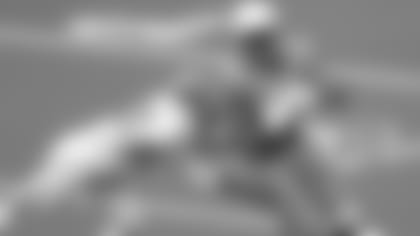 The feature by the Portland Tribune noted the athleticism in Truesdell's family, reporting that his dad, Richard Scantlebury, played pro basketball in England after playing at Coastal Carolina. Truesdell's uncle, Peter Scantlebury, received the Most Excellent Order of the British Empire for his contributions to basketball as a player and coach. Peter Scantlebury dunked in a charity game at age 49 in 2013.
Truesdell shared his excitement about his opportunity with the Vikings in a tweet Thursday: