Quite a season in Minnesota has turned into a busy offseason for Vikings second-year linebacker Anthony Barr.
Barr has already been a part of his first career Pro Bowl, where he joined his teammates QB Teddy Bridgewater, RB Adrian Peterson, DE Everson Griffen and S Harrison Smith in Honolulu, Hawaii.
This week, we caught up with Barr in San Francisco, the home of Super Bowl 50.
Here are the five questions we asked Anthony Barr from Super Bowl 50: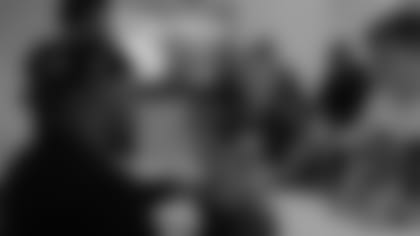 What's it like to be at Super Bowl 50?
"This is a pretty cool experience for me. Just being out here, it's really my first Super Bowl experience to interact with the fans. To see some of the other players I played against and to be in the wonderful city of San Francisco has been a wonderful experience so far."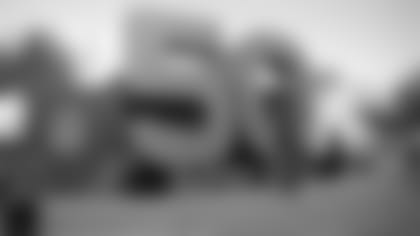 How do you think all the hoopla around the city will affect players from Denver and Carolina?
"I really think all of this other stuff for the players playing the game is really a distraction. They have to focus on winning the football game and beating the man across from them. So all of this other stuff is great for the city, great for the fans and great for the NFL, but I think those teams are focused on their jobs right now."
What was your Pro Bowl experience like?
"Hawaii was awesome. Being out there with the best of the best and being able to share the field and the locker room with some great players was a priceless experience for me. I hope to get back a couple more times."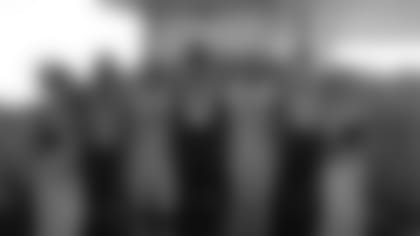 Did you enjoy being one of five Vikings?
"It was good walking around seeing familiar faces. It was good talking and seeing some guys that I haven't seen in a couple of weeks. It was a good time."
What are your thoughts on next season and plans for the rest of this offseason?
"I'm pretty excited for next season. I'm going to take my time to rest up and get to 100 percent, but definitely excited for the season ahead. I think we have a very good team and a lot of potential going forward. I'm going to travel a little bit, rest up, see my people back home and see my family. Then I'll start training to get ready for next year."