The Vikings-at-Eagles game will be shown in parts or all of 45 states on Sunday.
The 3:25 p.m. (CT) kickoff between the 2017 NFC Championship Game participants creates a couple of options for the noon (CT) kickoffs.
Here are notes on two of those games, as well as Monday night's matchup between Washington and New Orleans.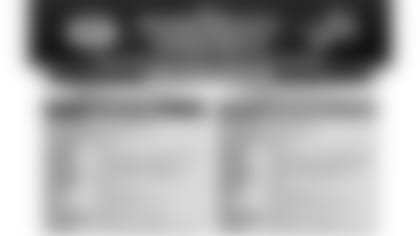 Packers (2-1-1) at Lions (1-3)
TV: FOX (**markets include** entire northern states from Michigan west to the Pacific Ocean and all of Iowa, Illinois, South Dakota, Wyoming, Utah, Nevada, Oregon and California; most of Nebraska, Colorado and Arizona; plus parts of Indiana, Kentucky, Tennessee, Missouri, Arkansas, Kanas and Oklahoma)
Sirius: 103 (GB), 146 (DET) | XM: 390 (GB), 230 (DET)
The Packers are playing a division game for the third time in the first five weeks of the season, but the Lions are playing in their first NFC North head-to-head game of 2018.
After falling at Washington in Week 3, Green Bay blanked Buffalo 22-0 last week.
Detroit downed New England in convincing fashion in Week 3 but fell last week at Dallas. The Lions took a one-point lead with 2:17 remaining but lost on a 38-yard field goal as time expired.
GB: Randall Cobb (hamstring); DET: Ezekiel Ansah (shoulder), T.J. Lang (concussion), Michael Roberts (knee)
Aaron Rodgers has a 109.4 career passer rating in 16 games against Detroit. Rodgers has totaled 34 touchdown passes against six interceptions in those games. He has thrown for four or more touchdowns and had a passer rating of 100 or higher in his past two games against the Lions.
Jimmy Graham caught his first touchdown with Green Bay last week. He has 54 touchdown receptions since 2012, which leads all tight ends.
Kyler Fackrell had a career-high 3.0 sacks, and rookie Jaire Alexander had his first career interception last week against the Bills.
Matthew Stafford has averaged 354 passing yards and totaled 10 touchdowns against two interceptions for a passer rating of 118.3 in his past four games against Green Bay.
Golden Tate had eight catches for 132 yards and two touchdowns last week against Dallas. He's had at least seven receptions and 100 yards in his past two games against Green Bay.
Darius Slay has totaled four interceptions and seven passes defended in his past four games at home. His nine interceptions and 30 passes defended since 2017 are the most in the NFL.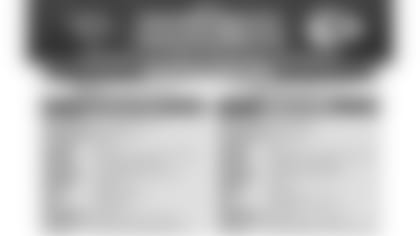 Jaguars (3-1) at Chiefs (4-0)
TV: CBS (**markets include** all of Iowa, Missouri and Louisiana; most of Minnesota, North Dakota, South Dakota, Nebraska, Kansas, Arkansas, Indiana and Texas; parts of Wisconsin, Michigan and more than a dozen other states)
Sirius: 94 (JAX), 82 (KC) | XM: 384 (JAX), 227 (KC)
This matchup between defending AFC South and AFC West champs features a stout Jaguars defense and a high-flying Chiefs offense.
Jacksonville bounced back from a 9-6 loss to Tennessee in Week 3 to defeat the Jets 31-12 last week.
Kansas City remained the AFC's final unbeaten team of 2018 thanks to late-game heroics by Patrick Mahomes Monday night in Denver.
Since entering the NFL in 2014, Blake Bortles is one of two quarterbacks (along with Russell Wilson) with 15,000 or more passing yards and at least 1,500 rushing yards.
Leonard Fournette has been ruled out. His backup, T.J. Yeldon, totaled 100 scrimmage yards (52 rushing, 48 receiving) and scored once on the ground and once through the air last week against the Jets.
Calais Campbell has 3.0 sacks and five tackles for loss in his past four games. He has 17.5 sacks since the start of the 2017 season, which ranks third in the NFL.
Mahomes has passed for more than 300 yards in three consecutive games. He leads the NFL with 14 passing touchdowns and ranks second with a passer rating of 126.5.
Kareem Hunt had 175 scrimmage yards (121 rushing, 54 receiving) and a rushing touchdown at Denver. His seven games with 100 or more rushing yards since 2017 are tied for the second most in the NFL, and he ranks second with 1,616 rushing yards in that span.
Justin Houston has 3.0 sacks and two forced fumbles in his past two games. He has 6.0 sacks, eight tackles for loss and two forced fumbles in his past six games at home.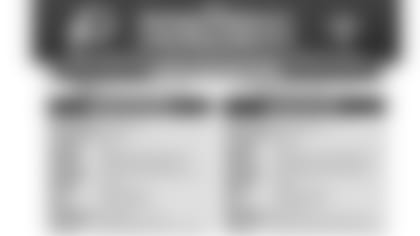 Redskins (2-1) at Saints (3-1)
Kickoff: 7:15 p.m. Monday
National Radio: Westwood One
Sirius: 81 (WAS), 83 (NO) | XM: 226 (WAS), 225 (NO)
Washington is returning to action after an early bye. The Redskins loss to the Colts in Week 2 was bookended by wins at Arizona and against Green Bay.
New Orleans is aiming for its fourth win in a row before its bye. The Saints defeated the Browns 21-18, the Falcons 43-37 and the Giants 33-18 in the past three weeks.
Alex Smith has passed for 767 yards (255.7 per game) with four touchdowns and one interception in his first three games with the Redskins.
Adrian Peterson rushed for 120 yards and two touchdowns in Week 3 against Green Bay. He moved into seventh place all-time on the career rushing touchdown list.
Zach Brown has 31 tackles, 3.5 sacks and a fumble recovery in four career MNF games.
Drew Brees needs 99 passing yards to overtake Brett Favre (71,838) for second and 201 to bypass Peyton Manning (71,838) for the most career passing yards in NFL history.
Alvin Kamara leads the NFL with 611 scrimmage yards in 2018. He had a career-high 134 rushing yards and three rushing touchdowns last week against the Giants.
Cameron Jordan has four sacks and five tackles for loss in his past three games.
Jaguars (3-1) at Chiefs (4-0)
Broncos (2-2) at Jets (1-3)
Dolphins (3-1) at Bengals (3-1)
Titans (3-1) at Bills (1-3)
Ravens (3-1) at Browns (1-2-1)
Giants (1-3) at Panthers (2-1)
Packers (2-1-1) at Lions (1-3)
Falcons (1-3) at Steelers (1-2-1)
3:05 p.m. (CT) Sunday Game
Raiders (1-3) at Chargers (2-2)
3:25 p.m. (CT) Sunday Games
Vikings (1-2-1) at Eagles (2-2)
Rams (4-0) at Seahawks (2-2)
Cardinals (0-4) at 49ers (1-3)
7:20 p.m. (CT) Sunday Night Football
Cowboys (2-2) at Texans (1-3)
7:15 p.m. (CT) Monday Night Football
Redskins (2-1) at Saints (3-1)