When Amy Becker visited Vikings Training Camp practice as a child, she never imagined she'd be closely tied to the organization years later.
Becker recalled visiting Minnesota State University, Mankato (then Mankato State College), and watching in awe as the Purple People Eaters took the field for afternoon practices.
"Our whole family was a Vikings family. That's all I can ever remember," Becker told Vikings.com.
Becker, now a member of the Vikings Women advisory board, was raised in Northwest Iowa in a town of fewer than 1,000. She had a close relationship with her father, a lawyer from whom she gleaned not only a love for the Vikings but a passion for helping others.
Thinking back to her adolescence, Becker remembers the feeling of seeing her father work through problems and provide solutions that would better people's lives.
"To me, that was an interesting path where you could use your knowledge, education and experience to help people and solve problems," Becker said.
A math and science enthusiast, Becker actually started her career path by spending three years in Iowa State's engineering program before veering to the University of South Dakota, where she received her BSBA, MBA and J.D. degrees.
"I liked my engineering course work, but it just wasn't what I saw myself doing long term," said Becker, who 20 years ago began her career at Donaldson Company, Inc. and now serves as the organization's Vice President, General Counsel and Corporate Secretary.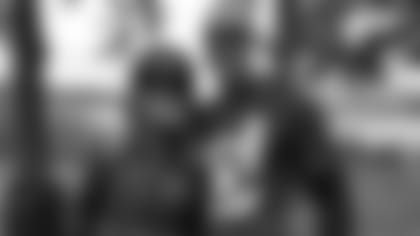 "Donaldson is an engineering-based company that solves problems [related to] the filtration needs of our customers," Becker said. "So the best part of my job is that I work with really smart engineers every single day."
In Becker's role, she advises the senior management team in addition to overseeing all of the legal work for the corporation. Started in 1915 by Frank Donaldson, the company is Minnesota-based but now also reaches 140 different countries around the world.
For the first 16 years at Donaldson before assuming her current role, Becker developed and learned ways to work with her colleagues around the globe in China, Australia, South Africa, Europe, Brazil and more.
Becker called the opportunity to work globally "both challenging and probably one of the most satisfying parts" of her job.
"We have a lawyer in Shanghai, a lawyer in South Africa, and a lawyer in Belgium," said Becker, who is accustomed to being up at early and late hours for international conference calls.
"I really enjoy it. I think that's one of the neat parts about what we do – our customers are in some ways the same but are also very, very different around the world," Becker said. "So figuring out how we can look the same but yet localized around the world, as well, because cultures are different, environments are different – making sure we're being who we need to be, where we need to be, to help them, that's a big part of why we are who we are."
Being a female in Becker's role is less common, and she appreciates and is grateful for the opportunity to not only thrive in her current career but also learn from and encourage others.
Becker recalled spending much of her career in more male-dominated fields, whether in a law firm or as a project manager with a construction company prior to Donaldson, where fewer women worked in senior management.
What stands out to Becker, however, is the number of people – both men and women – who supported her along the way.
"They mentored me and reminded me that I've gotten as far as I have because of who I am, 'So don't change that.' " Becker explained. "I think in our careers we're always trying to figure out who we're supposed to be so that we can get where we want, and instead I was really encouraged to work hard, say what I think, and do what I think is right."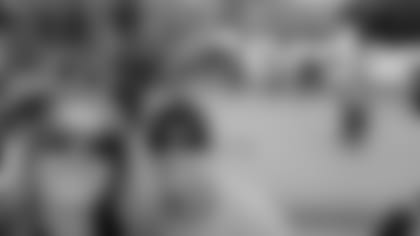 Added Becker: "Being true to yourself and having people recognize it and reward it is huge."
One of the ways in which her current workplace has supported her is through Donaldson's backing of philanthropic and charity efforts not only within the organization but by its employees outside, as well.
Becker, an avid bicyclist, has taken to using her hobby for a good cause. For the past 15 years, she has ridden in the MS 150, a two-day, 150-mile bike ride from Duluth to Minneapolis that raises money for the research of and treatment for sufferers of Multiple Sclerosis.
"Last year's ride was 90 degrees and windy the first day, and the second day it hailed," Becker recalled with a laugh. "But being able to support the different charities that I do, that's one that's especially near and dear to my heart.
"It's one of those things where everybody's busy, but you also have to remember the important things in life, which are friends, family and all the different things that happen," Becker added.
"What appealed to me was the emphasis that the Vikings are putting on inclusiveness and diversity and truly taking the initiative to support women in their careers," Becker said. "It was an opportunity to support a fantastic idea, and I was just honored to be asked to support them."
Becker specifically mentioned Vikings Chief Operating Officer Kevin Warren and Director of Vikings Women and Strategic Development Tami Hedrick, emphasizing the positive work they are doing within the Vikings organization and beyond.
"I really enjoy being able to work with Tami and her team, and the organization, to achieve their goal to make [the Vikings] world-class, inclusive, diverse – that's where I get a lot out of it," Becker said. "Not every organization runs the way the Vikings do, so supporting an organization that supports its employees and their team members, it's important."