Minneapolis, MN (November 4, 2016) – As part of the National Football League's "Salute to Service" campaign, the Minnesota Vikings will formally unveil U.S. Bank Stadium's POW/MIA seat during this Sunday's game against the Detroit Lions.
For every Vikings game, one unfilled seat permanently covered in black and located in section V8 is guarded by current military members (picture attached). Decorated with the POW/MIA logo and set in front of the seals of the five branches of the United States Military, the seat honors military personnel missing and unaccounted-for from all conflicts, including the 1,618 from the Vietnam War. A plaque accompanying the seat states "With reverence we hold this seat of valor for those brave men and women, living and dead, who sacrificed in the limelight of honor and glory that we may have freedom. They will not be forgotten." This Sunday, Navy Commander Brian Danielson will participate in the changing of the guard. Danielson's father, Air Force Captain Ben Danielson from Kenyon, MN, was shot down over Laos in combat during the Vietnam War. The subsequent search-and-rescue effort is considered one of the largest airborne search-and-rescue efforts in military history. Captain Danielson was not rescued and was declared missing in action in 1969. In 2006, Danielson took part in a military expedition to recover the remains of his fallen father. He will honor his father's memory and service during Sunday's game.
The formal unveiling will be one of many elements set to elevate military appreciation prior to and during Sunday's game:
· Game Ball Delivery – Sunday's game ball will be delivered via a skydiving team composed of former U.S. Navy SEALS. Four skydivers will land in the Downtown Commons shortly after 11 a.m. and deliver the game ball to a joint services guard composed of active duty members from each branch of military service. The guard will commence a procession into the stadium to deliver the game ball.
· Skol Chant – Sunday's Skol Chant will feature Vikings alumni as well as uniformed military members.
· Field Flag – During the pregame ceremony, a full-field American flag will be unfurled by members of all five branches of the U.S. Armed Services.
· Moment of Silence – A moment of silence will be observed prior to the national anthem to honor those who have fallen in active military service to our country.
· National Anthem – The national anthem will be performed by The United States Air Force Ceremonial Brass Quintet. Stationed in Washington D.C., the Ceremonial Brass Quintet is the official ceremonial ensemble of the United States Air Force Band, one of the United States military's premier ensembles.
· Welcome Home 682nd Engineer Battalion – The Vikings will welcome home the 682nd Engineer Battalion of the Minnesota National Guard, returning from a year-long deployment in Kuwait. Adjutant General Richard Nash will conduct the ceremony.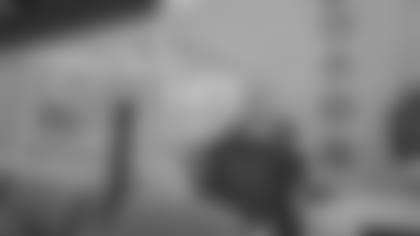 · Luke Combs Performance – Rising country star and River House Artists/Columbia Nashville recording artist Luke Combs will perform "America the Beautiful" as part of a halftime tribute to our country's service members. Combs burst on to the country music scene with his current single, "Hurricane," which rose to iTunes Country Top 10 on day of release, as well as Billboard Hot Country Top 40. He made his Grand Ole Opry debut last month and will join Brantley Gilbert on tour in 2017.
· Military Service Recognition – During Combs' performance, members from each branch of service will take the field for an on-camera recognition. As each branch is recognized, service members will unfurl the branch's flag.
· Home Free Performance – At halftime, Minnesota-based a cappella group Home Free will perform "God Bless the USA." The Mankato natives competed in and won season four of NBC's "The Sing-Off" and have placed two albums in Billboard's top 10 country charts. The group will embark on a 31-show "A Country Christmas" tour that includes a sold-out stop at Minneapolis' Northrup Auditorium on December 21.
· Purple Hearts Reunited – During halftime, the team will ceremoniously reunite two families with Purple Hearts earned during service in World War I. The Minnesota-based families of Private First Class Selvin Nygaard and First Lieutenant John Frederick Voge will receive the Purple Hearts earned when each man was injured fighting for coalition forces. The reunion is part of a project to return 100 WWI Purple Hearts before the 100th anniversary of the United States entering WWI, which will occur on April 6, 2017.
· Hometown Heroes – World War II veterans Ingmar Molde (Navy) and Melvin Heckt (Marines) will be honored as the U.S. Bank Hometown Heroes of the game.
· Soldier Shout-Out Videos – Various videos recorded from units stationed domestically and overseas will be shown throughout the game.