The Minnesota Vikings are sending their condolences to the friends and family of former defensive back Keith Nord, who passed away Wednesday morning at the age of 61.
A Minnesota native, Nord was a standout quarterback at Minnetonka High School who stayed in-state for college when St. Cloud State University gave the 5-foot-9, 150-pound athlete a shot.
Nord may have been small, but he proved to many that he belonged on the football field. He eventually switched to defensive back and made up for what he lacked in physical size with tenacity.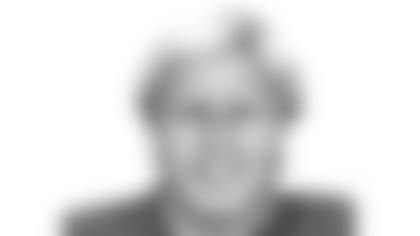 During his time with the Huskies, Nord was a team captain, a four-year letter winner and multi-time all-conference selection. He received the Glen Galligan Award, which is given to a student-athlete who excels academically over four years at the institution. In 1989, he was inducted into St. Cloud State University's Hall of Fame.
After college, Nord set his sights on the NFL.
The 1979 NFL Draft came and went without Nord receiving a phone call. He fielded inquiries from a handful of teams, however, and pursued a tryout invitation from the Vikings that led to a seven-season career.
Perhaps there wasn't a better fit for Nord, whose surname shares the Scandinavian origin with Norse.
"He was a true Viking," former Vikings punter Greg Coleman said of his teammate. "I mean, he looked the part – the chiseled chin, the blonde hair, the piercing blue eyes. And he was a tough son-of-a-gun."
Coleman recalled a practice early in Nord's rookie season in Minnesota, during which he lined up at safety during a team drill.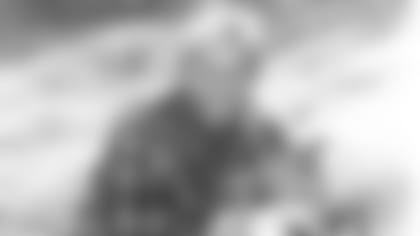 "I remember Chuck Foreman coming through the line, and Keith popped him. And I mean, he popped him good," Coleman said. "And Chuck jumped up and said, 'Hey rookie,' and the two had words. But Keith did not back down. He said something to the effect of, 'Hey, you come through here again, I'm going to be right here.' And immediately I thought, 'You know what? This rookie from Minnetonka, he's going to be all right.' "
Nord was a reserve defensive player and sometimes kick returner for the Vikings, totaling 18 returns for 342 yards and one touchdown. He also played right gunner on punt coverage and led the Vikings special teams in tackles his first four seasons. He was named special teams captain for the 1983 season, becoming the first Minnesota native to receive the captain designation.
"Regardless of where I put the ball, whether I put it on the right or the left, Nordy was going to find the ball. If there was a tough return guy, he said, 'Touch, kick it to my side. Kick it to me,' " Coleman recalled. "You talk about hustle, he gave it all every play – busted his butt, and that's what caught the attention of Bud Grant. That's why he lasted and worked his way up into a starting position at safety."
In 1983, during which he served as the special teams captain, Nord notched an interception and a sack as a 13-game starter. In 1985, during which he started 13 games on defense, Nord was voted by his peers as the Vikings Ed Block Courage Award winner.
"When you talk about being a true teammate, Nordy was respectful of everybody," Coleman said. "But as I mentioned, he didn't back down from anybody. … [And] that's the guy you can get behind. That's the guy you can pull for."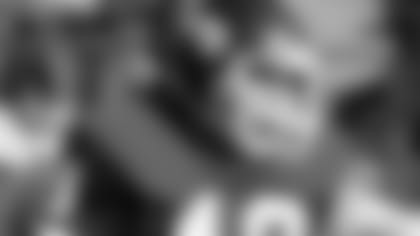 Over seven seasons with the Vikings, Nord totaled 268 tackles (coaches' tally), three sacks, one forced fumble, a fumble recovery and an interception.
Nord was released following the 1985 season and transitioned to the business world, where he thrived on motivational speaking and leadership training. Over a 30-year career, he worked with employees of companies that included 3M and Red Wing Shoes.
"It always fascinated me how people become as good as they can be at something," Nord recently told the Star Tribune's Dennis Anderson. "How do people do that? Studying that, I broke it down into leadership goals. That's what I often spoke about. To me, it's fascinating."
Nord was a lover of the outdoors and enjoyed spending time hunting with his English setters.
He also valued time spent with family. Nord was the proud father of five children: Katie, 32; Alex, 29; Emerson, 17; Easton, 13; and Avery, 8.