The Vikings have released the list of players who will not dress on Sunday as the team takes on the Philadelphia Eagles at U.S. Bank Stadium.
Below is the full list of inactives:
Guard Dakota Dozier for Kline
LB Eric Wilson for Gedeon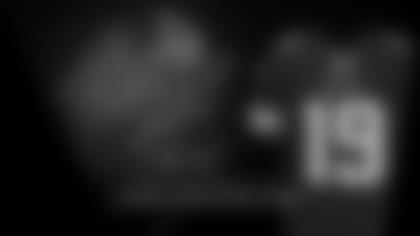 Get Your Primetime Purple Jersey
The Vikings will wear their Primetime Purple jersey, Thursday, Oct. 24 against the Redskins. Visit the Vikings Locker Room Team Store to buy your Primetime Purple jersey today!