The Vikings will host the Lions — and recognize military service members, veterans and their families for the annual Salute to Service game — at noon (CT) Sunday at U.S. Bank Stadium.
The stadium gates will open at 10 a.m.
The Commons, Delta Vikings Village, and the Medtronic Plaza will open at 9:30 a.m. and feature multiple activities. Tickets are not necessary for activities on The Commons or Delta Vikings Village but are required to access the Medtronic Plaza.
Salute to Service is a year-round effort to honor, empower and connect our nation's service members, veterans and their families. It is grounded in deep partnerships with nonprofits and organizations that support the military community in the United State and across the world. Since 2011, more than $26 million has been raised through Salute to Service to fund programs and provide resources that positively impact veterans, active duty military members and their families.
The Vikings are reminding fans about new procedures for 2018, including a mobile-only entry process for home games that is part of a league-wide initiative.
Tickets are accessible via the Vikings app or the online My Vikings Account portal and can be saved to fans' mobile devices. No hard tickets or printed PDFs are available. The change allows better communication between the team and fans, reduces fraud and counterfeit tickets, provides flexibility to manage, transfer or sell tickets at any time and offers quick and easy entry into the stadium using a smartphone.
Step 1: Download and open the free Minnesota Vikings App (available for Apple and Android devices).
Step 2: Navigate to the Tickets tab and sign in using email and password for My Vikings Account.
Step 3: Select the event to attend and click View Barcode to load ticket(s) ahead of time to scan for entry.
* Fans can also add the tickets to Apple or Android Wallet for guaranteed easy access on game day.
For more information regarding mobile entry, click here.
TV: FOX (KMSP in Minneapolis/St. Paul)
LOCAL RADIO: KFAN 100.3-FM/KTLK-AM 1130
SATELLITE RADIO: Sirius 106 or Streaming 821 (DET), Sirius 83 or Streaming 819 (MIN); XM 383 or Streaming 821 (DET), XM 225 or Streaming 819 (MIN)
Click here for more broadcast information.
Logistics, events and activities:
Here's a look at logistics, events and activities inside and outside of the third-year venue.
Delta Vikings Village and The Commons open: 9:30 a.m. (CT)
Stadium gates open: 10 a.m. (CT)
The Vikings app provides helpful game-day information, including an "Ask Me Anything" feature under the Stadium tab. Guests who use the feature this week can win a prize.
Color Guard:  A Joint Services Honor Guard representing all branches of service will present the colors, and a full-field American flag will be displayed during the National Anthem.
National Anthem: Navy Band Great Lakes, a 20-piece ensemble
Flyover: The 934th Airlift Wing "Flying Vikings" of the U.S. Air Force will fly over the stadium in a C-130.
Honorary Captain: Minnesota Department of Veterans Affairs Chief of Staff Mike McElhiney, a Green Beret in the U.S. Army's 5th Special Forces Group. McElhiney suffered injuries, including the loss of his right arm in a battle north of Kandahar, Afghanistan in December 2001. He has been awarded the Bronze Star with Valor and Purple Heart.
Thanks to a partnership between Polaris and the Vikings, you can support the Wounded Warrior Project and sport a "Skoldiers" T-shirt. People who donate $25 or more will receive a T-shirt. The shirts are available near section 143 or at Vikings.com/salute.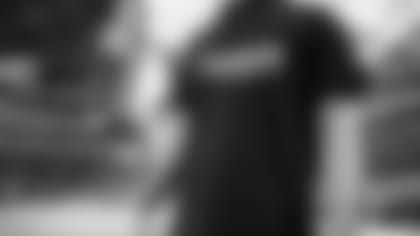 Halftime: Country artist Jimmie Allen, whose debut album Mercury Lane released last month, will perform a tribute to veterans, men and women who are currently serving in the military and their families.
U.S. Bank Hometown Hero: The U.S. Bank Hometown Heroes program honors individuals who have gone to extraordinary measures to make positive differences in the community. If you would like to nominate someone, visit Vikings.com/fans/promots/hometownhero.
Sunday's Hometown Hero is Alvin Donahoo, a 100-year-old who stormed the beach of Normandy during World War II.
Special presentation: The Vikings will honor Walter Straka, a World War II veteran, who was held as a prisoner of war during the Bataan Death March.
Vikings Legends will sign autographs from 10:30 to 11:30 a.m. at multiple locations inside and outside of U.S. Bank Stadium and in the Delta Vikings Village. Autographs are subject to change at any time and without notice.
Locations inside U.S. Bank Stadium (game ticket required):
Delta Sky360⁰ Club: Stu Voigt
Medtronic Club: Mike Morris
Hyundai Club: Doug Sutherland
Buffalo Wild Wings Club: Robert Tate
Mystic Lake Club Purple: Robert Griffith
Locations outside U.S. Bank Stadium
Delta Vikings Village (no game ticket required): Carl Hilton and Rufus Bess
Delta Vikings Village Stage:
Good for Gary will perform from 9:30 a.m. to noon
SKOL Line and Minnesota Vikings Cheerleaders: 10:30 a.m.
A DJ will begin playing music at 9 a.m.
St. Thomas Academy Crack Drill Squad: 9:45 a.m.
Minnesota Vikings Cheerleaders: 10:45 a.m.
Andersen Windows and Doors, Buffalo Wild Wings, CenturyLink Legends Autograph Zone, Diageo, DI LUSSO Deli, Highland Park, Hy-Vee, KFAN, Mills Fleet Farm, Mystic Lake, North Memorial, Polaris, Sleep Number, and U.S. Bank are scheduled to have fan engagement areas.
Vikings Rewards Check-in Challenge:
Introduced before the Vikings hosted the Cardinals in Week 6, the Vikings Rewards Check-in Challenge allows fans the opportunity to earn up to 750 points when they check-in at a variety of locations on game day in the Delta Vikings Village outside U.S. Bank Stadium. Fans who check in at more than four will be eligible to win a special Vikings prize! Visit the Vikings Rewards Gazebo to learn more. Be on the lookout for signs like this at check-in points.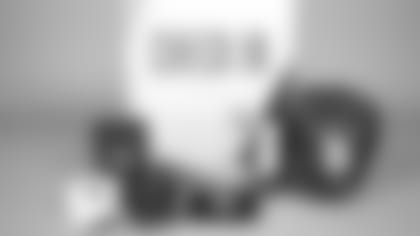 The PRIMESPORT Longhouse will be open before, during and after Sunday's game to fans with or without game tickets.
Aramark will be serving tailgate fare from inside and outside the PRIMESPORT Longhouse and the permanent building on Delta Vikings Village.
Beer, wine, the "Purple Passion" drink and Bloody Marys will be available for purchase in multiple locations.
The Vikings Locker Room Store will have a merchandise truck located in the Delta Vikings Village. The Minnesota Vikings Cheerleaders will be selling 2018-19 calendars in the Delta Vikings Village and The Commons.
Activities on The Commons:
Chuck for Charity – The Vikings social impact department will be raising money for the Minnesota Vikings Foundation by challenging fans to make a 30-yard throw to an inflatable target. Winners will receive prizes of varying types each game.
Other activities – Face-painting, tailgate games, the Play 60 Zone, giant inflatable bag toss and QB Challenge
Food Vendors – There will be two food trucks on The Commons.
Wounded Warrior Project is committed to helping injured veterans achieve their highest ambition. When they're ready to start their next mission, Wounded Warrior Project stands ready to serve.
Check your bag for $10 per item (cash only) at our secure bag check located in The Commons.
Fans are encouraged to avoid bringing bags to games. If, however, fans opt to bring a bag, it must comply with the NFL's clear bag policy.