*Eden Prairie, MN (February 3, 2016) – *Minnesota Vikings fans have secured more than 45,000 seats in U.S. Bank Stadium since sales began in 2014, leaving less than 5,000 Stadium Builder's Licenses (SBL) available with just seven months remaining until the 2016 NFL season kicks off. 
To date, Vikings fans have purchased approximately 90% of the stadium's 49,700 total SBLs, including all SBLs within the six highest price categories. Just three price points - $2,550, $2,250 and $2,000 - remain from the original 16 SBL prices. Additionally, 123 of the stadium's 131 total suites are committed, and only two suite products - 10-person Norseman Lounge Suites and 22-person Turf Suites remain.
"Interest in U.S. Bank Stadium has only increased since the 2015 season ended, with more than 1,000 seats being secured over the last several weeks," said Vikings Executive Vice President and Chief Marketing Officer Steve LaCroix. "Fans are certainly excited about the unprecedented game experience that will begin this season. We expect these final seats to move quickly, especially as offseason interest in the Vikings grows as is typical during free agency and the NFL Draft."
Despite the success, great lower level corner and end zone seats remain (see map below). Fans can visit usbankstadium.com/seats to book their appointment to tour the U.S. Bank Stadium Preview Center or call 952.918.8599 to speak to a Van Wagner representative.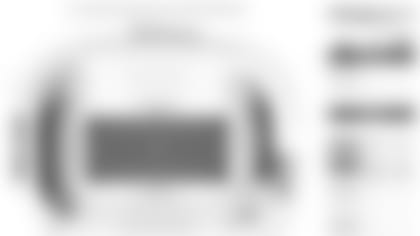 Top of Section 114, Northeast Corner on the visitors sideline
Top of Section 124, Southeast Corner on the Vikings sideline