EAGAN, Minn. — Fans tuning in to the Vikings 2019 preseason opener against the Saints in New Orleans on Friday will see Minnesota's players in purple jerseys, which is slightly unique for road games, and are likely to notice that the team's helmet color has been tweaked.
The Vikings unveiled new uniforms and matte purple helmets in 2013, but in certain lighting situations, particularly on television broadcasts, the color of the helmet did not appear to match the jersey.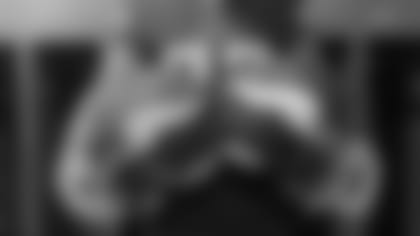 This offseason, discussions between team officials and supplier Riddell led to the color change to provide a more identical match between the helmet and jersey.
Vikings tight end Kyle Rudolph helped illustrate the difference in the above photo. The helmet on the left is new and has replaced the helmet on the right.