EAGAN, Minn. — It was a warm sendoff for a respected and appreciated individual who for decades played a crucial role in the Vikings organization.
The organization held a retirement celebration Tuesday morning for seamstress Penny Bryce, who is stepping away after nearly 50 years of stitching names onto Purple and white jerseys.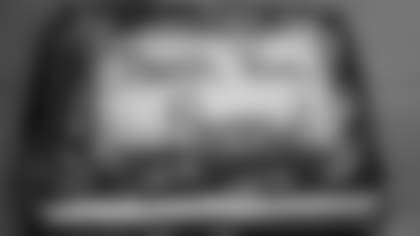 Bryce was also presented with a large framed photo of herself with Vikings rookie cornerback Mike Hughes and Vikings Equipment Manager Dennis Ryan, taken after Hughes' introductory press conference in April. The photo was signed by the Vikings roster including Hughes, who was the last official assignment of Bryce's 49-year run with the Vikings.
"I had no idea this was going on today," Bryce said. "I walked in and saw all these people, and I was very surprised. And very appreciative."
Vikings Equipment Assistant Terrell Barnes said Bryce's impact on the franchise will be hard to replicate.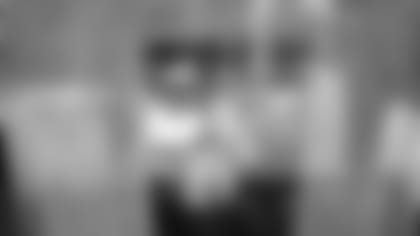 "She means a lot to us and we're going to miss her dearly," Barnes said. "She's going to leave a big hole to fill … but you can't replace her personality and her character and her resiliency in trying to get a task done.
"I've enjoyed the time I've had with her," Barnes added. "I'm looking forward to her relaxing and taking her next step in her journey."
Bryce said she will always cherish her time with the organization.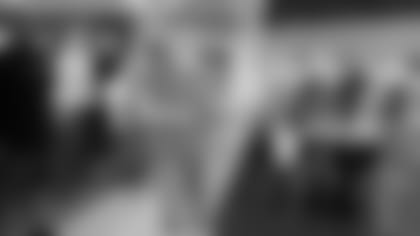 "It's grown over the years from when I've started," Bryce said. "But I've felt very much a part of it."
Unsurprisingly, Bryce has already found success in retirement.
"I was fishing last week up at Lake of the Woods … 24 women, and I caught the most fish," Bryce said. "I caught 14."