EAGAN, Minn. — Austin Cutting's travel bag is packed for his first trip with the Vikings.
The memory of Army Sgt. Nicholas Dickhut is going with the recent graduate of the United States Air Force Academy.
In addition to what one might expect for an overnight-and-back for Minnesota's game Friday at New Orleans, Cutting is taking a commemorative dog tag that he was given last week during the Salute to Service Day at Verizon Vikings Training Camp.
Dickhut, who grew up near Rochester in Stewartville, loved to travel and planned to eventually go across the country by motorcycle when he finished serving in the military.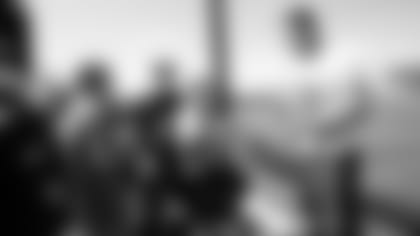 He was 23 — the age that Cutting will turn in October — when he gave the ultimate sacrifice during combat in Zharay, Afghanistan, on April 30, 2012.
Nick's mother, Jacque Carson, has given out the dog tags that feature Nick's picture during her shifts at an Interstate 90 gas station. Customers take the keepsakes on their journeys, enabling Nick to go coast-to-coast and beyond.
"People come from all over," Jacque explained. "I always have a couple of them handy because, this way, he gets to go to places he never went."
There's a couple in Australia that took one back after attending a wedding in Wisconsin, and Nick's memory is also kept alive in Scotland and Germany and New Zealand.
Before the visit, Jacque decided she wanted to give a dog tag to the Vikings for the team's trips. They watched the walk-through session and were greeted by dozens of players who signed autographs and took pictures.
"We got to meet a lot of neat people and interesting guys down on the field," Randy said. "Every last one of them that came through was not just courteous, but they were so respectful. It was really nice to see, instead of how a lot of professional football players are portrayed."
The Carson family wasn't familiar with Cutting's background, but for some reason, Jacque didn't give out the dog tag until he was the final player on the field. Cutting's ties to the military made the moment that much more special for Randy and Jacque, who are both veterans.
"It was fate's way of having a hand in life," Randy said.
Cutting said he appreciates the joy that the family had in sharing the memento of Nick and that he's "honored to be able to carry out something that his family wanted."
"It's always kind of incredible to see how much families have gone through, how excited they are to be able to still carry on their loved one's life," Cutting said.
Football is what took Cutting to Air Force, but basic training, fast-paced challenges, academic rigors and disciplined guidance/strict demands all became things he appreciated beyond the gridiron.
"Being able to have that opportunity, it just kind of opens your eyes to seeing how much more there is to it than football," said Cutting, who is fulfilling a recruiting role that has been approved for his post-graduate commitment to the Air Force.
Cutting also has recited the third verse of "The U.S. Air Force" song that is dedicated to men and women who have fallen in duty before lunches and after games.
"We've said that more times than you want to at lunch, just before we sit down. It definitely hits home when it's somebody from school," Cutting said. "It doesn't matter if it's someone that graduated in the '80s versus someone that graduated in my class. You connect with them on so many levels."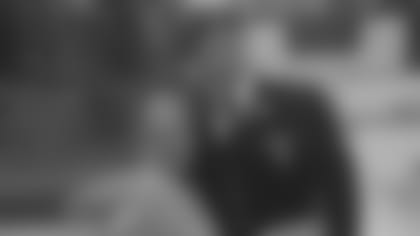 Nick Dickhut married Aliesha Glidden in October 2011.
Nick was smart and an overachiever, but Jacque said his interest in reading dipped around age 12. She introduced him to The Deed of Paksenarrion, a "sci-fi kind of book about a girl who joins a mercenary company in medieval times. Then there's magic swords and all of that stuff."
The book was written by Elizabeth Moon, a veteran of the U.S. Marine Corps. Jacque said she related with the book because of her own experience in the Army, and they've since connected.
Nick joined Society for Creative Anachronism, which re-creates arts and skills of pre-17th Century Europe, and went so far to build his own chainmail and suit of armor that is still in the family living room. He initiated the high school chess club, played basketball and swam, and took college coursework during his final two years of high school.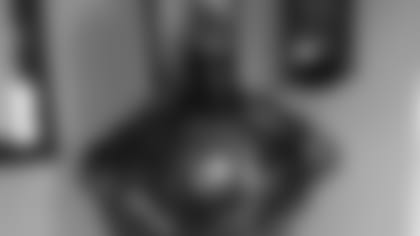 Nick Dickhut fashioned his own chainmail and body armor, which still stands in his family's living room.
"He loved every minute of [SCA], but it also got him interested in the military," Jacque said. "I [supported his decision]. I didn't want him to go to war, but I understood.
"He had a tour in Iraq, and after six months, he wrecked his knee playing basketball in the sand," Jacque recalled. "He had surgery, and they were going to let him out, but he said, 'No, I'm not done yet.' "
Nick rehabbed his injury at Joint-Base Lewis-McChord until he could pass a required physical exam.
Fellow soldiers pushed for and succeeded in getting a Joint Fires Observer classroom there named in Nick's honor in July 2013.
"That, to me, is a higher honor than some superior that doesn't know him, that his own men made sure that happened," Jacque said.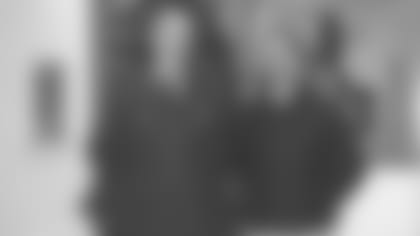 Randy can tell a great story of how Nick became infamous within a select few of the military before becoming famous globally.
"Nick loved to have fun and loved to prove that he was better," Randy said. "He did that by taking the Special Forces guidon flag the day before they went to Iraq. They were in formation, and he stole the flag. He got the flag all the way to Iraq.
"I had a colonel, a major, a lieutenant colonel and a first sergeant all call me because my number was in his phone, and he dropped his phone when he was running away."
Randy said he asked Nick, "Why in the hell?"
Nick replied, "to prove how badass I am and how I ran really fast."
"I said you need to get a hold of these people and tell them, 'I'm under the age requirement to join you, and I'm under the rank requirement, but I wanted to prove to you how badass I am because I want to join you,' " Randy added. "All he ended up with was a slap on the wrist, and he had to send the flag back."
The same day that the Vikings drafted Harrison Smith in the 2012 NFL Draft, Jacque received a text message from her son, who was nearly a day head of the Central time zone.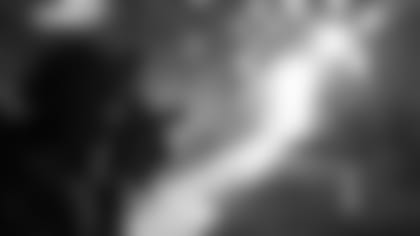 The Carson family supplied this copy of a famous Reuters photo of Nick that was taken by Raz Batner just four days before Nick died in combat.
"He texted me and said, 'I'm famous.' I said, 'Whaaat?!' He sent me a link, a picture of him with the news photo of the day, worldwide," Jacque recalled. "We were talking back and forth and chatted on Facebook. He called Sunday (April 29) to wish his little brother David a happy birthday. Mostly what we talked about was he was thinking of re-upping.
"He was nearing his four-year tour and thinking of going back. When he was talking to me, he wanted to re-enlist but only if he got to go to the airborne unit in Italy. It's called the Ghost Brigade because nobody is ever there. They always ship them out for training, and that's what he was wanting. He wanted to be a helicopter pilot. He had this all planned, but he went out on a mission after he called and was shot and didn't make it.
"That was pretty awesome that we actually got a phone call, and he said, 'I love you.' That's not what many people get," she added.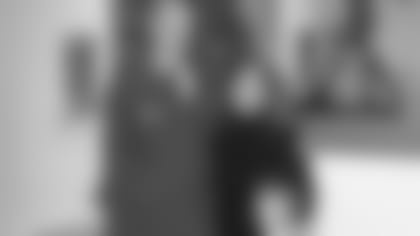 Jacque Carson with sons Nick Dickhut and David Carson.
As expected, the family took the news hard, particularly David, who turned 9 the day before Nick's "Angelversary." The brothers were almost inseparable, despite their age difference.
When David was an infant, Nick dressed up his little brother in his basketball uniform, a memory that still makes Jacque laugh. Nick would take David to the mall and do a lot of other things together.
"I don't ever want to celebrate my birthday again," David told his parents.
They disagreed, telling him, "We will celebrate your birthday on your birthday, and we will celebrate his LIFE on the 30th."
That's been the key, continuing to celebrate Nick's life and appreciating the ways that his influence is still impacting them.
"We thought this was going to hurt [David] bad, and it did, but it's made him such a sensitive person," Randy said.
David was wearing a military uniform sent to him by Nick to a Tee It Up for the Troops event. He knelt beside a tribute, and a photographer captured the moment. Randy has a tattoo on his leg of the moment.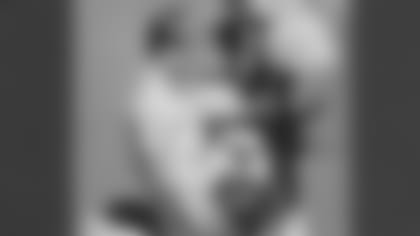 Nick left Randy his motorcycle, set aside money for David to go to college, and his 2000 Dodge Ram quad cab. It needs a little fixing up, but David, now 16, has moved it around the driveway a few times.
Lee Brice's "I Drive Your Truck" brings tears.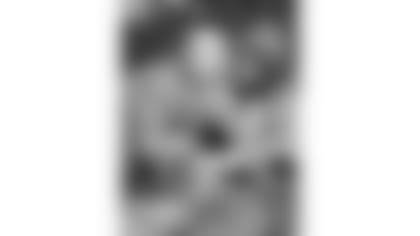 Nick and David with the family's late dog, Hercules. Randy refers to the photo as "My three sons" before adding, "David is the only one left out of that picture."
As for the photograph in Afghanistan by Raz Batner with Reuters, it inspired service members to have a tattoo artist make an oil painting of the moment.
Jacque knew that the painting would be coming via UPS, saw the truck and was a little disappointed it wasn't in that day's arrival. It arrived the next day, and Jacque invited the delivery man to view it.
On a subsequent delivery to the cemetery, the driver saw the Carsons and volunteered that he and his wife would pay for the painting to be framed.
It has a place of honor above the family piano.
"You'd be amazed at the way that the whole community rallied around us," Jacque said. "We felt so comforted by everyone."
The Carsons say that Nick continues to enrich their lives and they are grateful that people remember his sacrifice.
"There's regular customers that see me and say, 'It's getting close,' if it's April, and they tear up. I don't even have to," Jacque said. "It makes me feel good that he's not forgotten. That's more important than what he did or who he was. … He's another name on a list to the rest of the world, but not to us, so when people remember him in particular, it means a great deal to me."