EAGAN, Minn. — It's time to bring the 2019 preseason to a close.
The Vikings (3-0) will do so against the Bills (3-0) at 6 p.m. Thursday in Buffalo.
TV: FOX 9 KMSP in Minneapolis/St. Paul
RADIO: KFAN 100.3-FM/KTLK 1130-AM in Minneapolis/St. Paul
Sideline Reporters: Greg Coleman & Ben Leber
Radio Pre-game Show: Mike Mussman | 4 p.m. (CT)
KFAN and KTLK serve as the flagship stations for the five-state Vikings Radio Network.
Join the Conversation with #Minnesocial
This week is our #Minnesocial broadcast allowing for the integration of social media throughout the game. Use #Minnesocial to tweet comments that will appear on a scrolling ticker or send questions for Paul Allen and the broadcast team to answer on air. General Manager Rick Spielman will be in the booth in the third quarter, answering questions submitted with #AskRick. We'll also show #Minnesocial social posts from around the world via heat map for those watching internationally online.
STREAM ONLINE FOR FREE WITH NFL GAME PASS
Live out of market? No problem.
NFL Game Pass, which is available now for free on a trial basis, provides access to live out-of-market Vikings preseason games and replays of every game. NFL Game Pass features full broadcasts, condensed games and coaches' film. It is viewable on smart phones and tablets via the NFL App, as well as on connected TV devices via the NFL App, on XBox One, Apple TV, PlayStation 4, Roku, Amazon Fire and Android TV.
Note: It is not compatible with Google Chromecast.
SiriusXM: MIN SIRI Streaming 819; BUF SIRI 83 or Streaming 803
The Vikings are leading the NFL this preseason with 537 rushing yards and an average of 5.7 yards per carry.
VIKINGS-BILLS CONNECTIONS
Vikings receiver Chad Beebe's father, Don, was a third-round pick of the Bills in 1989 and played the first six of his nine pro seasons in Buffalo.
Bills Defensive Coordinator Leslie Frazier was with the Vikings from 2007-13, including as head coach from 2011-13.
Bills Special Teams Coordinator Heath Farwell played in 71 games for the Vikings from 2005-10 and made the Pro Bowl after the 2009 season.
Bills cornerback Captain Munnerlyn started 30 of 47 games for the Vikings from 2014-16. He recorded four interceptions, two forced fumbles, three fumble recoveries and a sack for Minnesota. Munnerlyn returned a fumble 55 yards for a touchdown at Green Bay in the 2015 regular-season finale, helping Minnesota win the NFC North.
Bills safety Kurt Coleman spent the 2014 offseason with the Vikings.
VIKINGS TOP PERFORMERS VS. BILLS
Kirk Cousins: 2 starts in regular-season games (one with Minnesota), 62-of-83 passing, 74.7 completion percentage, 615 passing yards, 5 TDs, 1 INT, 110.3 passer rating, sacked 5 times, 1-1 record
Adam Thielen: 2 games, 14 receptions, 105 yards (all stats occurred in 2018 game)
Kyle Rudolph: 1 game, 5 receptions, 48 yards
Everson Griffen: 2 games, 8 tackles (7 solo), 3.0 sacks, 1 FF (all stats were recorded in 2014 game that earned him NFC Defensive Player of the Week honors)
Danielle Hunter: 1 game, 5 tackles (5 solo), 1.0 sack, 2 TFL
Anthony Barr: 2 games, 17 tackles (14 solo), 2 FR, 1 PBU
Harrison Smith: 2 games, 10 tackles (9 solo), 1.0 sack, 2 FF
VIKINGS-BILLS SERIES NOTES
The Vikings and Bills are meeting in the preseason for the 13th time. The series began in 1972, just two years after the merger between the NFL and AFL. Minnesota is 8-4 and won the most-recent matchup 17-10 to open the 2017 preseason.
The exhibition games between the franchises also include a 20-6 Vikings win in Berlin, Germany, on Aug. 7, 1993.
This will be the third time that Minnesota and Buffalo have met in a preseason finale. The Vikings claimed wins in the first two (1977 and 1978).
The franchises have met 14 times in regular seasons, and Minnesota has an 8-6 edge in the series.
Longest Vikings winning streak in series: 3 games (Oct. 3, 1971 through Dec. 9, 1979 and Dec. 11, 1994-Oct. 22, 2000)
Longest Vikings losing streak in series: 2 games (Sept. 15, 2002 through Oct. 1, 2006 and Oct. 19, 2014 to present)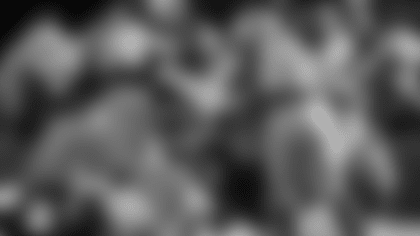 Watch Saturday's Game Online
Start 7-day your free trial of NFL Game Pass today and watch back Saturday's game against the 49ers...