EAGAN, Minn. — Considering the stakes and the opponent, the Vikings defense played perhaps their best game of the season Sunday against the Saints.
Minnesota held a high-powered New Orleans offense to just 20 points (that unit had averaged 36-plus points in the final seven games of the season), and the Vikings made surefire Hall of Fame quarterback Drew Brees look pedestrian by forcing two turnovers off him.
An unheralded performance from the game? Look no further than safety Andrew Sendejo.
Errrr, we mean slot cornerback Andrew Sendejo.
The hard-hitting defensive back made his first-ever appearance at the position after the Vikings were down Mackensie Alexander and Mike Hughes. Sendejo played 34 of 56 defensive snaps (61 percent) in New Orleans — all of them in the slot — as he contributed to the win.
Not bad for a guy who was sick last week and couldn't even practice on Wednesday and Thursday.
"I really didn't think anything of it. I missed all week until Friday," Sendejo told Vikings.com. "Then I showed up Friday and had all the reps at nickel.
"Vikings Postgame" Live After Saturday's Game
Visit vikings.com, the Vikings App, Vikings Now (Connected TV app), or the team's Facebook, Twitter or YouTube pages to watch "Vikings Postgame" after Saturday's game against the 49ers.
"Luckily, I've been in this defense for a while so I know what you're supposed to do and what that job responsibility is," Sendejo added. "But it's different if you haven't actually repped it. It's different even in practice, it wasn't really enough.
"All I got was a Friday practice," Sendejo continued. "So when you're watching the film, you're kind of putting yourself in the positions you'd be in as the nickel and kind of trying to play the game in your head. Just trying to prepare as best you can."
Vikings safety Harrison Smith called Sendejo's performance "pretty unbelievable."
"He wasn't even on our team earlier this year," Smith said in amazement.
"To also play every phase of special teams, I don't know how he did it from a [conditioning] standpoint," Smith added about Sendejo's 18 special teams snaps. "But he played awesome."
Sendejo was with the Vikings from 2011 to 2018, starting 58 games at safety in that span. But he went to Philadelphia in the offseason and spent the first nine games of 2019 with the Eagles.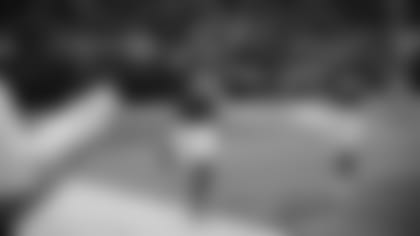 He re-joined the Vikings in November after the Eagles released him, and mainly played in a special teams/reserve role behind Smith and Anthony Harris.
But the Vikings needed someone to play in the slot against the Saints aerial attack, so Vikings Head Coach Mike Zimmer tabbed the veteran safety.
"He's a smart guy," Zimmer said of Sendejo. "A lot of similarities with the positions, so we've had a lot of safeties play nickel in the past."
Sendejo's best play in New Orleans came late in the second quarter when he knocked away a Brees pass down the seam that would have gone for roughly 30 yards to wide receiver Tre'Quan Smith. Two plays later, Harris picked off Brees and sparked the Vikings to an eventual halftime lead.
Sendejo deflected any personal praise for his performance.
"We won. That's all I really care about," Sendejo said. "Everyone played their [butts] off, and that's how playoff football is. You have to dig and do whatever you have to do to find a way to win."
The 32-year-old did say that he had to get used to a different view at the new position.
"It's a different vantage point than what I'm used to at safety," Sendejo said. "There's some plays where I'm down in the box and stuff like that, but a lot of times I'm deep so you can kind of survey and see everything that's going on.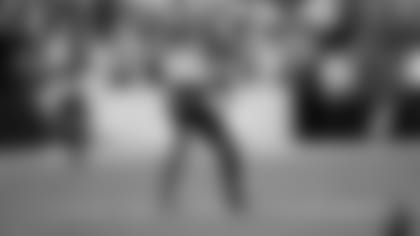 "You're kind of angled out wide [in the slot], so it's a little different and you have to learn how to view everything from that angle and get your keys and things like that," Sendejo added.
Hughes is on Injured Reserve, and Alexander is unlike to play since he is dealing with a knee injury. Jayron Kearse, who is also an option in the slot, is also banged up and didn't practice this week.
Zimmer said Wednesday that his secondary "should be fine" against the 49ers, who used three-wide receiver sets on 42 percent of their offensive plays in 2019, according to Sharp Football Stats. (The rate by the Saints in the regular season was 54 percent.)
That may mean more of a base package (with three linebackers and one less defensive back) on Saturday in San Francisco.
Sendejo was mum on his role for Saturday. But the good news is that unlike last week, he's had a full practice slate this week to get even more comfortable in the slot.
"Not really giving away the scheme, but whatever they ask me to do, I'll do it," Sendejo said. "That's kind of how football is. They ask you to do something, and you have to step up and do your best."