EDEN PRAIRIE, Minn. — The Vikings on Thursday announced the hiring of Darrell Hazell as receivers coach and of Derik Keyes as an assistant strength and conditioning assistant.
Hazell was most recently head coach of the Purdue Boilermakers from 2013-16. Prior to that he was head coach of the Kent State Golden Flashes from 2011-12, where he was selected as the MAC Coach of the Year in his second season.
A considerable amount of Hazell's coaching experience has involved working with receivers, but he also has coached running backs and tight ends, as well as been an offensive coordinator or assistant head coach in a career that began in 1986 at Oberlin College.
The native of Cinnaminson, New Jersey set Muskingum College school records in career receptions (132) and yards (1,966) before graduating in 1986 with a degree in speech communications and business.
Keyes spent the past four seasons as assistant strength and conditioning coach with the Cleveland Browns. Prior to that, he was with the Houston Texans in 2012 and at the University of Louisiana-Lafayette in 2011, working with the sprinters and jumpers on the men's and women's track teams.
Keyes started his coaching career as an intern at ULL, where he played four seasons for the Ragin' Cajuns and was named Second Team All-Sun Belt and team defensive MVP as a senior, earning his degree in 2008.
Born in Laurel, Mississippi, Keyes attended high school in Lafayette. He began his coaching career as an intern at ULL in 2009 and followed with a year as a graduate assistant at South Alabama.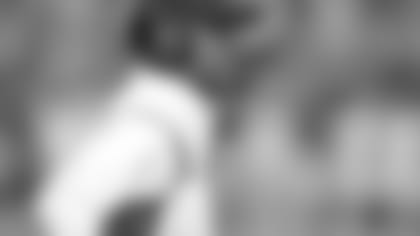 Darrell Hazell's Background
1982-85 | Muskingum College (Wide Receiver)
1986-87 | Oberlin College (Running Backs)
1988 | Eastern Illinois (Running Backs/Wide Receivers)
1989-91 | Oberlin College (Offensive Coordinator)
1992-94 | Pennsylvania (Running Backs)
1995-96 | Western Michigan (Wide Receivers)
1997-98 | U.S. Military Academy (Wide Receivers/Tight Ends)
1998 | Oakland Raiders (Wide Receivers Intern)
1999-00 | West Virginia (Running Backs)
2001-02 | Rutgers (Wide Receivers)
2003 | Rutgers (Assistant Head Coach)
2004 | Ohio State (Wide Receivers/Kick Returns)
2005-10 | Ohio State (Assistant Head Coach/Wide Receivers)
2011-12 | Kent State (Head Coach)
2013-16 | Purdue (Head Coach)
2017- | Minnesota Vikings (Wide Receivers)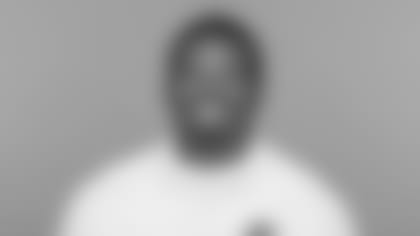 2005-08 | Louisiana-Lafayette (Safety)
2009 | Louisiana-Lafayette (Strength and Conditioning Intern)
2010 | South Alabama (Graduate Assistant)
2011 | Louisiana-Lafayette (Asst. Strength and Conditioning)
2012 | Houston Texans (Asst. Strength and Conditioning)
2013-16 | Cleveland Browns (Asst. Strength and Conditioning)
2017- | Minnesota Vikings (Asst. Strength and Conditioning)
MINNESOTA VIKINGS 2017 COACHING STAFF
HEAD COACH: Mike Zimmer | 4th year
Name | Position | Year with Vikings
George Edwards | Defensive Coordinator | 4th year
Mike Priefer | Special Teams Coordinator | 7th year
Pat Shurmur | Offensive Coordinator 2nd year
Name | Position | Year with Vikings
Clancy Barone | Tight Ends | 1st year
Ryan Ficken | Assistant Special Teams | 11th year
Jonathan Gannon | Assistant Defensive Backs | 4th year
Jerry Gray | Defensive Backs | 4th year
Darrell Hazell | Wide Receivers | 1st year
Jeff Howard | Defensive Assistant | 5th year
Andrew Janocko | Offense Quality Control | 3rd year
Andre Patterson | Defensive Line | 6th year
Drew Petzing | Assistant Wide Receivers | 4th year
Kennedy Polamalu | Running Backs | 1st year
Rob Rodriguez | Assistant Defensive Line | 3rd year
Tony Sparano | Offensive Line | 2nd year
Kevin Stefanski | Quarterbacks | 12th year
Adam Zimmer | Linebackers | 4th year
**STRENGTH AND CONDITIONING STAFF
Name | Position | Year with Vikings
Brent Salazar | Head Strength and Conditioning | 2nd year
Derik Keyes | Assistant Strength and Conditioning | 1st year
Chaz Mahle | Assistant Strength and Conditioning | 7th year