MINNEAPOLIS — The translucent roof of U.S. Bank Stadium that helps provide an outdoor field has been recognized by industry insiders.
The use of ETFE on 60 percent of the venue's roof has received finalist designation for the Innovation Award from TheStadiumBusiness Design & Development Awards. U.S. Bank Stadium also has been declared a finalist for the Project of the Year Award.
Both awards are decided by **online fan votes*** *between now and Nov. 10. Winners will be announced at TheStadiumBusiness Design & Development Summit 2017, which is scheduled for Nov. 28-29 in Barcelona, Spain.
TheStadiumBusiness Design & Development Awards were created in 2010 to recognize leadership, innovation and achievement in the design, development, construction and refurbishment of major sports venue facilities around the globe. They are the first industry awards for the stadium sector, by the stadium sector.
TheStadiumBusiness Founder Ian Nuttall said the Awards celebrate "the professionals involved in the delivery of the next generation of stadia."
Here are the finalists in the two categories: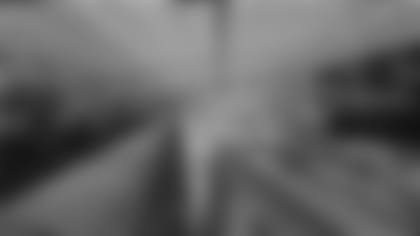 Awarded to the organization that has demonstrated genuine, industry-changing innovation.
Consideration is given to step change improvements in the following areas: sustainability; materials utilization; ease of application; speed of construction; or cost savings.
• Oculus retractable roof at Mercedes-Benz Stadium, Atlanta
• Interior Video Wall Wrap at Krasnodar Stadium, Krasnodar, Russia
• Venue-wide LED Lighting at Mercedes-Benz Stadium, Atlanta
• NFL's First Translucent Roof at U.S. Bank Stadium, Minneapolis
• Application of Building Information Modelling (BIM) at Espai Barça / Camp Nou, Barcelona, Spain
PROJECT OF THE YEAR AWARD
For a completed new-build – or expansion, modernization or major capital enhancement project of an existing venue – that has delivered on all its goals and more. Projects must have been completed between Jan. 1, 2016, and Sept. 30, 2017.
• Royal Arena, Copenhagen, Denmark
• Mercedes-Benz Stadium, Atlanta
• Wanda Metropolitano, Madrid, Spain
• T-Mobile Arena, Las Vegas
• The Main Stand at Anfield, UK
• U.S. Bank Stadium, Minneapolis
• Vodafone Park, Istanbul, Turkey