The Vikings found Tyler Conklin in space, and the third-year tight end was able to deliver two of Minnesota's five longest receptions on Sunday against the Bears.
The plays from Conklin started with a 30-yard reception in the third quarter on which he gained 29 yards after the catch. He showed elusiveness through Bears tackles attempts for an extra 12 yards above expectation on the play, which Next Gen Stats ranked as the eighth-most in its listing of Week 15's "incredible YAC."
Conklin then scored his first career touchdown on a play with a similar design as the 30-yard reception, again capitalizing on getting the ball in space and gaining 20 yards after contact.
"It definitely would have been a lot better if we had come away with a win yesterday," Conklin said Monday. "I mean, it's my third year, and I felt like it was kind of starting to haunt me a little bit. I hadn't gotten into the end zone yet, and to finally make that happen yesterday kind of felt great. I felt like a weight was off my shoulders."
Conklin's first score occurred in his 45th career game, a contest in which he played 44 offensive snaps as the Vikings were without 10-year pro Kyle Rudolph for a second consecutive game.
The 2018 fifth-round pick heaped credit toward Rudolph for the way he has passed along knowledge to the position group. He said he wants to continue to improve as an "all-around tight end."
"I think the big thing for me is being able to get consistent reps," Conklin said. "When you're out there and you're playing 40, 50 snaps and able to get into a rhythm of how a game is being played, how a defense is being played, it's completely different than playing 10 or 15 snaps where you're kind of in and out, maybe two or three plays a quarter, something like that. It's a lot easier to grow and become comfortable and build confidence when you're in a flow of a game and get a chance to go and play those higher snap counts."
Here's a recap of the two long catches by Conklin.
Q3, 4:54 remaining — First-and-10 at the Chicago 49
The Vikings have just gotten a gain of 26 on a pass from Kirk Cousins to Justin Jefferson.
Minnesota uses 12 personnel with Dalvin Cook at running back and tight ends Conklin and Irv Smith, Jr. The Vikings also have receivers Adam Thielen and Jefferson in the game.
Cousins lines up under center, and Minnesota uses play-action by faking a run to the left, drawing Bears safety Eddie Jackson to the middle of the field. Conklin blocks linebacker Barkevious Mingo, then releases. Mingo chases Cousins, who is bootlegging, but doesn't have enough time to affect the throw to Conklin.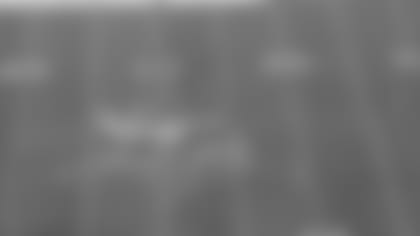 Next Gen Stats calculated a completion probability of 89 percent on the pass, with Conklin having 7.5 yards of separation from the nearest defender at the time of the pass and 8.14 yards of space when he secured the football.
Jackson eventually chases down Conklin, but not before the gain of 30.
Q4, 8:14 remaining — First-and-10 at the Chicago 20
The Vikings have just converted a third-and-5 with a 9-yard pass to Jefferson when they incorporate a similar concept with the same personnel grouping that again pays big dividends.
This time, however, the Vikings have grouped Thielen and Jefferson together on the left side of the formation and have Conklin and Smith on the right side.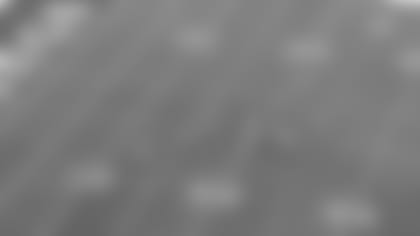 Cousins again sells a fake for a run by Cook before bootlegging. Conklin is tasked with blocking linebacker Khalil Mack before releasing. Smith runs an outward-breaking route to clear a huge alley for Conklin, who decisively turns up the field, accelerates and powers his way through contact for the score.
Next Gen Stats calculated the completion probability of this throw at 91.8 percent. Conklin again had ample room, with 8.2 yards of separation at the time of the pass and 7.8 yards at the time of the catch.
"I had no idea what was going on behind me," Conklin said. "Like you said, it was a similar design to my first catch of the day, and once I caught it and realized I was at the 10-yard line and saw the end zone, I just knew I had to get in there."