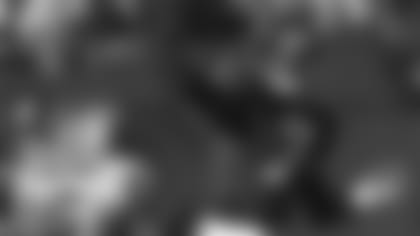 After a 50-point outburst against Jacksonville on
Sunday Night Football, Minnesota hit the field before noon on a Saturday at Tennessee.
Minnesota needed 12 points to break the NFL single-season scoring record of 541 points set by Washington in 1983.
The Vikings took an initial lead when Tennessee's second possession ended with a safety.
Minnesota's offense, however, was kept off the scoreboard for the entire first quarter and added just a pair of field goals (39 and 23 yards) by Gary Anderson in the second quarter to trail 13-8 at halftime. It was just the second time that season that Minnesota did not score at least one touchdown in a first half.
Randy Moss drew a 32-yard pass interference penalty against Denard Walker on the opening drive of the third quarter before catching a 5-yard scoring pass from Randall Cunningham. Walker also was penalized for pass interference on the touchdown, and Moss was flagged for taunting after the play.
Moss' touchdown catch was his 17th of the season, an NFL record for a rookie. It pushed the receiving touchdowns total by Moss and Cris Carter to 28, breaking an NFL record for the most by teammates in a season, and sent the Vikings past the '83 Redskins in the record book.
Cunningham found Moss on a 2-point conversion pass for a 16-13 lead with 9:02 left in the third quarter.
The Oilers responded with a 45-yard field goal by Al Del Greco to tie the game with 4:07 left in the period.
The Vikings quickly clapped back, moving 42 yards in three plays with a 21-yard pass to Robert Smith, a 9-yard run by Leroy Hoard and a 12-yard pass to Moss.
Two plays later, Cunningham connected with Carter for a 38-yard touchdown. It was Carter's 12th of the season and increased the receiving touchdowns total of Moss and Carter to 29. The scoring strike was Cunningham's 34th of the season, which pushed him past former Oiler/Viking Warren Moon's Minnesota record of 33.
Anderson added a 39-yard field goal with just 1:03 remaining in the game. He made all 35 of his field goals and all 59 of his points after touchdowns for 164 points to break Mark Moseley's record of 161 with Washington in 1983.
The victory made Minnesota the third team in NFL history to finish a regular season with at least 15 wins. The Vikings joined the 1984 49ers and 1985 Bears.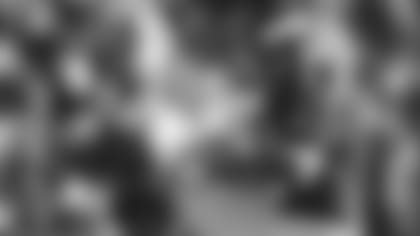 Headline: 'Tis the season (Star Tribune | Dec. 27, 1998)
"I think this is a great team. One of the best teams that has ever been put together. But at the same time, it's not going to mean a thing if we don't get to the big show and win it."
— Running back Robert Smith
"We were very aware of what it took to get all those historical marks. This team has a lot of pride and a lot of ability, and we didn't want to just lay down and let this pass us by. The opportunity was just staring us right in the face, and we wanted to go out and take advantage of it."
— Tight end Andrew Glover
Carter broke a tie at 16 with a 38-yard touchdown catch on a pass from Cunningham with 1:18 left in the third quarter. The score happened on a second-and-11 and capped a 79-yard drive that lasted 2:49.
The Oilers couldn't recover and never made it past the Vikings 44-yard line the rest of the game.