MOBILE, Ala. — More than 110 top prospects for the 2016 NFL Draft had their height and weight measured Tuesday at the Reese's Senior Bowl.
The weigh-in is one of the first events in a week-long slate of activities that include formal and informal interviews with teams, three practices, and a day of community service and activities on Friday in the build up to Saturday's game, which starts at 1:30 p.m. (CT).
Here are a few superlatives from the weigh-in and rosters for both teams: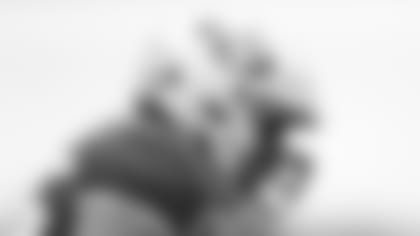 Tall trees: North team —Penn State DE Carl Nassib (6-foot-6.6) edged out Stanford tackle Kyle Murphy (6-6). Murphy is the younger brother of Kevin Murphy, who spent time with the Vikings from 2012-14. South team — Baylor DE Shawn Oakman, who was initially listed at 6-9, was measured at 6-7, slightly taller than Georgia offensive tackle John Theus and Brigham Young DE Bronson Kaufusi (both measured at 6-6.5).
Shorter guys: North team —Temple CB Tavon Young measured in at 5-9.3, slightly less than San Jose State RB Tyler Ervin (5-9.7). South team —Texas Tech RB DeAndre Washington (5-7.7) was measured a little shorter than Minnesota WR K.J. Maye, who measured in at 5-8.3.  
Three heaviest: North team — Louisiana Tech DT Vernon Butler (325 pounds), Western Michican G Willie Beavers (324) and Penn State DT Austin Johnson (323). South team —Clemson DT D.J. Reader (340), LSU T Vadal Alexander (336) and Baylor T Spencer Drango (320).
Three lightest: North team —Oklahoma State CB Kevin Peterson (173), Temple's Young (180) and UCLA K Ka'imi Fairbairn (183). South team — Auburn CB Jonathan Jones (178), Southeastern Louisiana CB Harlan Miller (182) and Duke K Ross Martin (183).
Position breakdown: the roster Tuesday (subject to change because of injury) included 56 players on the North and 57 on the South.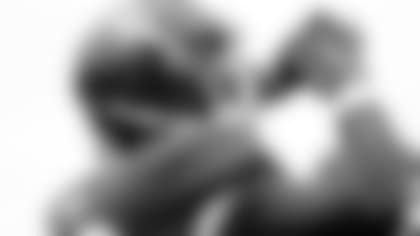 Each squad has four quarterbacks, one fullback, three tight ends, four tackles, four guards, two centers, four defensive ends, five corners, four safeties, a long snapper, kicker and punter. The North has three running backs, compared to four for the South. The North has seven receivers, which is one more than the South. The North has five defensive tackles, three outside linebackers and four inside linebackers. The South has four defensive tackles, four outside linebackers and five inside linebackers.
Conference breakdown:The SEC leads the way with 24 players, followed by the Big Ten (21), Big 12 (15), Pac-12 (13), ACC (11), American Athletic Conference (six), the Mountain West (four), Conferece-USA (four), the Missouri Valley Conference (three), Ohio Valley (two). Independent colleges have three players, and there is one player each from schools in the Ivy League, Big Sky, Southland, Southern and Colonial conferences.
Four or more:Alabama and Ohio State have the most former players, with five from each school participating. The other three schools with four or more participating are Baylor, Georgia and Stanford.
Some prospects that aren't here: Senior Bowl Executive Director Phil Savage opened the weigh-in session by listing a few players who aren't in Mobile this week. He said cooperation between the agents and players this year has been "100 percent improved." All "handled their business the proper way" by notifying the Senior Bowl in advance.
DeForest Buckner from Oregon, Connor Cook from Michigan State and Ryan Kelly from Alabama communicated multiple weeks in advance that they didn't intend to play, Savage said.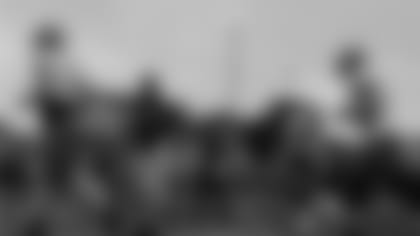 He listed nine players were invited but had to withdraw because of injuries: RB Devontae Booker, Utah; DL Jonathan Bullard, Florida; DE Shilique Calhoun, Michigan State; OL Taylor Decker, Ohio State; WR Josh Doctson, TCU; TE Tyler Higbee, Western Kentucky; WR Kolby Listenbee, TCU; S Jordan Lucas, Penn State; and DB Will Jackson, Houston.
"There were four additional players that had injuries during the year where they were eliminated for the season, in terms of their participation," Savage said. "They would have been invited and we can assume they would have been here."
That list included: DL Adam Gotsis, Georgia Tech; S Karl Joseph, West Virginia; CB Will Redmond, Mississippi State; and C Max Tuerk, USC.
Limited action: Two players — Arkansas RB Jonathan Williams and Navy RB Chris Swain are only participating in individual drills.
Schedule change: Wednesday's practices were moved to later in the day because of expected inclement weather. The North squad will practice from noon to 2 p.m. (CT), and the South will practice from 2:30 to 4:30 p.m.