MINNEAPOLIS — In addition to reuniting as honorary captains for the coin toss before the first Vikings game at U.S. Bank Stadium, members of the Purple People Eaters met last weekend for a health symposium.
The symposium was held Saturday inside the Wilf Family Center at the University of Minnesota Masonic Children's Hospital and covered physical, mental and social health topics for players as they transition beyond their playing careers.
Carl Eller, Jim Marshall, Gary Larsen and Doug Sutherland spoke during the symposium, and Alan Page participated in a pre-taped video question-and-answer session.
Eller presented on the importance of a balanced lifestyle to "add value to all dimensions of life."
He said athletes sometimes have an over-concentration of physical development that can make transitioning post-career tougher if attention has not been placed on developing other personal attributes.
"So many reach actualization in that, 'I'm an NFL player, I've made it against all odds, this is the pinnacle, this is the best,' " Eller said. "When in truth, there are real things out there that offer an incentive for being a better person and having a better, healthier life."
Eller said his famed defensive linemates positively affected their communities after their playing days.
They were accountable to each other and understood they could function better together. The camaraderie and friendship they developed as teammates has extended beyond the gridiron for decades.
"We are really here to care for each other," Eller said. "That's our goal and our human purpose."
Page discussed how his playing weight reached a high of about 288 pounds early in his career and then went to 245. In 1976, friends introduced him to distance running, and his weight dropped to about 225 for the final few seasons of his career.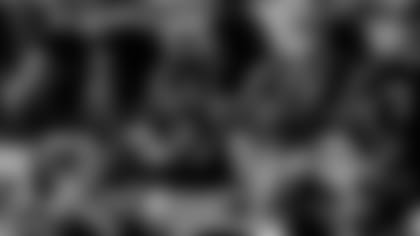 He said running Grandma's Marathon in 1979 "was the hardest physical thing I've ever done, and I played in some tough, hard, long football games."
He still starts each day with a run/walk around the lakes, regardless of temperature.
"Former players can play a role in being examples, both positive and negative, to the benefits of losing weight, eating healthy, being active and the negative effects of not doing so," Page said. "There are lots of ways that one can contribute beyond being an athletic performer. In the long run, those who contribute their time, energy and effort to work toward ensuring the health of others will have a far larger impact on their communities and the society we all live in."
The symposium, presented by the University of Minnesota Health Signature Health and Wellness in collaboration with the Living Heart Foundation, also included discussions on the following: sports-related injuries; tech advancements in medicine; the importance of healthful eating with Vikings Team Nutritionist Rasa Troup, MS, RD, CSSD; and an address by Minnesota Super Bowl Host Committee CEO Maureen Bausch on some of the ways that hosting Super Bowl LII will positively impact Minnesota.