U.S. Bank Stadium's Legacy Gates are about to be reopened.
The venue is now 5 years old and preparing to host its sixth Vikings season, which will feature the return of fans after last year's hiatus.
Saturday's scrimmage, which is open to fans, will be the first of its kind in team history and a primer for starting the preseason on Aug. 14 against the Denver Broncos. That will follow a pair of joint practices at Twin Cities Orthopedics Performance Center.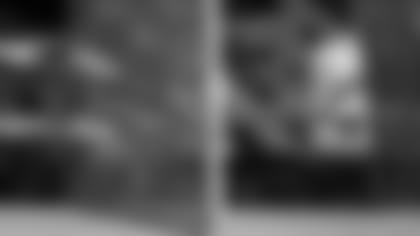 As we reach the cusp, we thought we'd take a look at stats that several players have posted at U.S. Bank Stadium.
Jefferson hasn't felt the heat of the dragon's breath or seen the SKOL Chant in full grandeur, but the 2020 first-round pick filled up the stat sheet despite playing in an empty stadium.
Jefferson caught 48 receptions for 812 yards and seven touchdowns in eight games at U.S. Bank Stadium. No player had more receiving yards in home games last season than Jefferson.
The seven touchdown catches in home games tied for the fourth-most in the NFL last season. Jefferson will try to build on that and is looking forward to playing in front of fans at the venue for the first time in his career.
Thielen has played 35 games at U.S. Bank Stadium, recording 177 catches, 2,309 yards and 18 touchdowns. That's good for averages of 5.1 catches and 66.0 yards per game.
The Minnesota native's eight touchdown catches in 2020 home games tied for second in NFL.
The Vikings are 14-9 in the 23 home games Cousins has started since joining Minnesota in 2018.
In that time, he's completed 513 of 723 passes for a 71.0 completion percentage that ranks second in the NFL over the past three seasons. Cousins has totaled 5,828 yards with 46 touchdowns and 15 interceptions, generating a passer rating of 107.4, which is sixth in the NFL since 2018.
Cousins' 33 touchdown passes in 15 home games since 2019 rank fourth in the league. That total includes 22 a season ago, which tied for the third-most in home games last season. His passer rating of 111.1 in 2020 home contests was the fourth-highest.
Cook only played in seven home games in 2020, but he had more rushing yards (865) than anyone else did. He has averaged 123.0 scrimmage yards and scored 19 total touchdowns in 21 career home games.
Cook's 14 rushing touchdowns in home games since 2019 (just 13 games) are tied for the most in the NFL; he leads the league with 76 rushes for first downs in home games since 2019.
And according to Next Gen Stats, Cook has the fastest maximum speed (20.17 MPH) while crossing the line of scrimmage with the ball during a home game in the past two seasons.
Hunter's 29 sacks in 32 home games from 2016-19 were the most in the NFL.
His 3.0 sacks against Detroit in December 2019 made him the fastest player (25 years, 40 days) to officially record 50 career sacks.
Kendricks has recorded 249 tackles since 2016 in 35 career home games at U.S. Bank Stadium, which ranks 10th, according to league stats.
Smith has recorded 206 tackles (according to league stats) in 38 home games at U.S. Bank Stadium since 2016. He ranks 28th in the NFL in that category.
Nine of Smith's 28 career interceptions have occurred in 38 home games at U.S. Bank Stadium.