EAGAN, Minn. — From the hot sands of Kuwait to the snowy ground and sub-freezing temps of Minnesota, Pete Bercich has made numerous, authentic salutes to service members.
Bercich has traveled to Kuwait to spend a week with Serving Our Troops, a Minnesota-based nonprofit that provides special meals and encouragement to service members.
"I was at Camp Arifjan. We're there to meet the troops and to talk about the Vikings, and they're so excited about it," Bercich said. "I'm sitting there and so excited to be here and see what we see and talk to you guys and see what you do. It's just a fascination that I've had with the military for my entire life, a love and appreciation for what they do every day, what they're asked to do, what they're willing to do.
"We have a lot of freedom," he added. "I look at it this way: I have the greatest job in the world, being able to do what I do with the Vikings, and without them and the sacrifices they've made throughout centuries, I wouldn't be able to do that."
The Vikings nominated Bercich for the NFL's 2021 Salute to Service Award, the team announced Monday, for his continued support of military causes and members of the Armed Services.
Bercich's support was not deterred in fall 2020 by an early season blizzard followed by a blast of Arctic air. He braved the elements to be part of surprises for two military families. The families, who have been forever impacted by members' service, received an ultimate tailgating pack and free groceries for a year.
Bercich delivered the news, spending extended periods of time with the veterans' families outside their homes while adhering to COVID-19 protocols.
Bercich met Army National Guard Staff Sgt. Erik Mossberg, who medically retired in May 2019, at his home in Wyoming, Minnesota, two weeks after the father of two had his leg amputated at Mayo Clinic.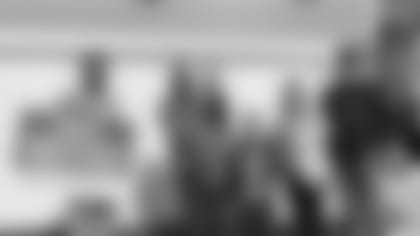 Mossberg, 30, old had committed to the Army National Guard in 2008 while still a junior in high school.
An infantryman working as a gunner during a deployment to Iraq, Mossberg suffered his life-changing injury when he fell from a military truck. After a year-and-a-half of treatments, the decision was made to amputate Mossberg's leg.
"How do you pay that back?" Bercich asked.
Bercich also visited the family of Liam Zeigler, 9-year-old who lives in Lakeville, Minnesota, with his mom, Jessica Hansen-Kriesel; her husband, Ryan Kriesel; as well as his younger brother Henry and infant sister Hattie.
Kriesel is an Army veteran who served two tours of duty, and Liam's biological father is Patrick Zeigler, an Army Staff Sgt. who served two combat tours as a cavalry scout with the 1st Cavalry Division during the surge of American forces in 2007.
Bercich instantly connected with Mossberg and Liam because his appreciation for the service and sacrifices made by military families runs deep.
"It's truly been amazing to be able to do things like this for families like theirs and hear their stories," Bercich said. "I've been a Viking for 25 years, and this is probably one of the most amazing things I've been able to do."
One month — November — and one game — when the Vikings annually host their Salute to Service — stand above all others for Bercich.
He's able to survey the scene inside U.S. Bank Stadium from the radio broadcast booth as multiple tributes touch his heart. The changing of the guard at the seat that is permanently unoccupied to honor POW/MIA is a solemn reminder of why he's been able to live his dream.
"We're here because of the sacrifices they've made," Bercich said.
The full-field American flag and flyovers take him back to his youth when he envisioned attending the United States Air Force Academy and becoming a pilot.
Bercich's father Bob played two seasons for the Dallas Cowboys and was in the Air Force reserves. An uncle served in Vietnam, and a first cousin is currently in the reserves.
"My dream as a kid was to go to the Air Force Academy. That's what I wanted to do, go to the Air Force Academy and fly jets," Bercich said.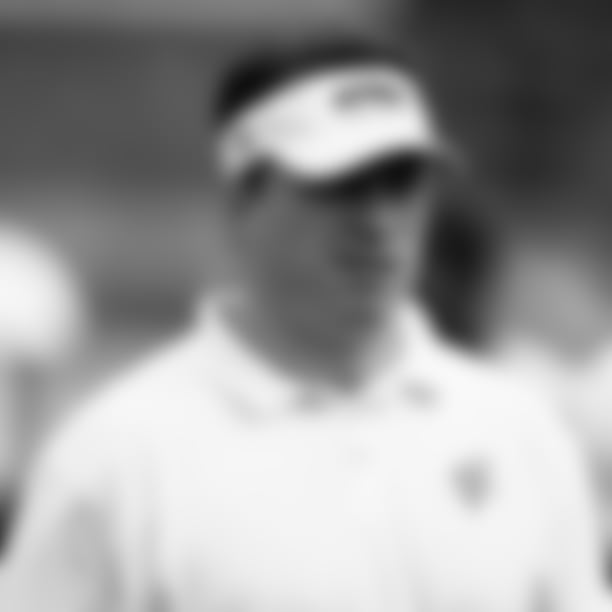 He was recruited by the Air Force Academy to play football for the Falcons and was offered a scholarship, but the Illinois native ultimately decide to attend and play for Notre Dame.
Although his path changed, one thing that remains resolute is his sincere appreciation for members of the military.
On June 6, 2012, the anniversary of D-Day, Bercich was able to join the Navy's Blue Angels for a flight in Mankato, Minnesota.
He learned the HICK maneuver, learning how the highly trained pilots breathe to avoid passing out during high-G turns.
"That was probably, outside of the kids being born, that was the greatest 51 minutes of my life," Bercich said. "That was the most amazing experience. You're going through hell back there, trying not to pass out and the guy flying the plane is just talking to you, 'Hey, how you doing? You hanging in there?' These guys are amazing at what they do. I have a ton of respect for that."