The Vikings (8-3) are off this weekend, taking a well-deserved rest after the team has won six of its past seven games.
Minnesota returns to action in Week 13 on the road at Seattle on Monday Night Football in a matchup of two NFC teams vying for playoff spots and within striking distance of leading their respective divisions.
This week's slate features four games out of 14 scheduled between teams that both have winning records.
A pair of the matchups between teams above .500 are highlighted below. The other two that we'll look at could have a significant impact on the NFC playoff picture.
Here's a breakdown of the Seahawks-Eagles, Panthers-Saints, Packers-49ers and Ravens-Rams games: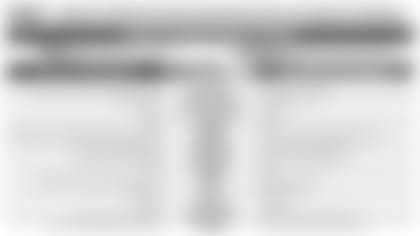 Seattle (8-2) at Philadelphia (5-5)
Noon (CT) Sunday | Lincoln Financial Field | FOX
Outlook: Seattle is coming off its bye and has won six of seven to put itself in the race for both the NFC West and a playoff spot. The Seahawks close with a tough stretch, as five of their final six opponents are currently at .500 or better. Philadelphia lost at home to New England in Week 11, dropping its overall home record to 21-8 since the start of the 2016 season. The Eagles could make a late playoff push, as four of their final five opponents currently have two or fewer wins . It would be Philadelphia's third consecutive postseason appearance.
Entering Week 12, Seahawks quarterback Russell Wilson leads the NFL with a passer rating of 114.9.
Seattle ranks sixth in the NFL with 133.2 rushing yards per game. Running back Chris Carson has a team-high 853 rushing yards and four scores on the ground.
The Seahawks have won the past four regular-season meetings between the teams.
Carson Wentz has eight passing touchdowns and has not thrown an interception in five home games this season. He also has eight TDs but has four interceptions in five road games.
Kicker Jake Elliott is the only kicker in the league to have not missed a field goal in 2019. He is a perfect 13-for-13 on field goal attempts.
The Eagles scored a season-low 10 points at home against New England in Week 11. Philadelphia was just 3-for-13 on third downs.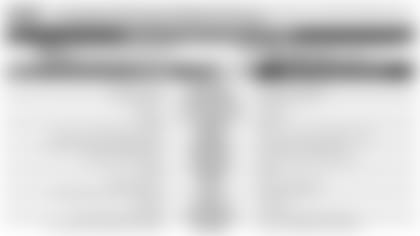 Carolina (5-5) at New Orleans (8-2)
Noon (CT) Sunday | Mercedes-Benz Superdome | CBS
Outlook: Carolina has lost three of its past four games following a four-game win streak. This is the first of two regular-season matchups between the division rivals that could have an impact on playoff seeding in the NFC. New Orleans bounced back from a Week 10 loss by putting up 34 points in a win over Tampa Bay, the sixth time the Saints offense has topped 30 points in a game this season.
Running back Christian McCaffrey (1,059 rushing; 517 receiving) leads the NFL with 1,576 yards from scrimmage. He's tied for the league lead with 14 total touchdowns.
Linebacker Luke Kuechly has a pair of interceptions and has now recorded multiple interceptions in five of his eight seasons in the NFL.
Carolina is 28-29 in the regular season since going 15-1 during the 2015 season that the Panthers capped by losing in Super Bowl 50.
Quarterback Drew Brees is the NFL's all-time passing leader with 75,733 yards. He is third all-time in touchdown passes with 528. (Peyton Manning has 539 and Tom Brady has 531).
Defensive end Cameron Jordan has 9.5 sacks in 2019, and is close to recording his fifth season with double-digit sacks in his nine-year career.
New Orleans has won five of its past seven games against Carolina, including a Wild Card playoff game in January of 2018.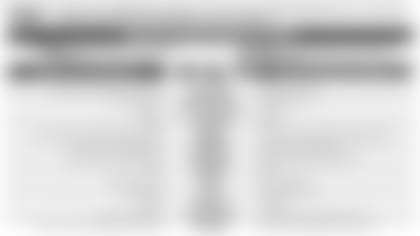 Green Bay (8-2) at San Francisco (9-1)
7:20 p.m. (CT) Sunday | Levi's Stadium | NBC
Outlook: This Sunday Night Football matchup features two of the best teams in both the NFC and the NFL. Green Bay is coming off its bye week and has won five of its past six games. The Packers final six games feature just two teams with winning records (San Francisco and Minnesota). San Francisco rallied for a 36-26 win over Arizona in Week 11 to complete a season sweep of the Cardinals. The 49ers are tied with the Patriots for the NFL's best record.
Running back Aaron Jones is tied for the NFL lead with 14 total touchdowns. He has 11 rushing scores to go along with three receiving touchdowns.
Quarterback Aaron Rodgers is tied with four other players for the league lead in fewest interceptions thrown with two.
Green Bay's linebacker duo of Preston Smith (10.0) and Za'Darius Smith (8.5) have combined for 18.5 sacks. Despite the shared last name and similar production, they are not related.
Quarterback Jimmy Garoppolo threw for 424 yards and four touchdowns against Arizona. He joined Hall of Famers Joe Montana and Steve Young as the only quarterbacks in franchise history to throw for 400-plus yards and four scores in a game.
The 49ers offense ranks second in the NFL in both total rushing attempts (349) and rushing yards per game (149.0).
San Francisco has already eclipsed its wins total from any of the past six seasons. The 49ers won eight games or less from 2014-2018.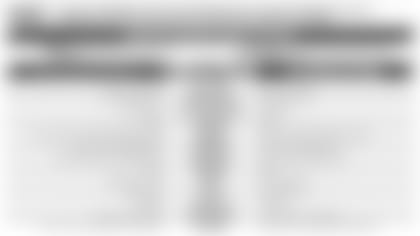 Baltimore (8-2) at Los Angeles Rams (6-4)
7:15 p.m. (CT) Monday | Los Angeles Memorial Coliseum | ESPN
Outlook: The game on Monday Night Football pits a pair of teams who are vying for playoff spots in their respective conferences. Baltimore leads the AFC North and has won six straight games after a 2-2 start. The Ravens are a perfect 2-0 against NFC teams so far in 2019. Los Angeles has a winning record but sits in third place in the NFC West behind San Francisco and Seattle. The Rams play four of their final six games against teams with winning records.
Quarterback Lamar Jackson is having an MVP-caliber season. He has thrown for 2,258 yards with 19 touchdowns and five interceptions, and has rushed for 788 yards and six scores.
Baltimore leads the NFL in total rushing attempts (358), total rushing yards (2,038) and rushing yards per game (203.8).
This will be the Ravens first-ever game in the city of Los Angeles.
Running back Todd Gurley tied his season-best with 97 rushing yards in Week 11. Gurley has yet to record a 100-yard rushing performance in 2019 after six such performances in 2018.
Quarterback Jared Goff has a touchdown rate of 2.9 percent in 2019 (11 touchdowns on 373 attempts). That is almost half of the 5.8 percent touchdown rate he had in 2017 and 2018 combined (60 touchdowns on 1,038 pass attempts).
Los Angeles has already surpassed its 2018 loss total when the team went 13-3, won the NFC West and played in Super Bowl LIII.