In July, Taylor G. and I had an amazing opportunity to head north and take on Winnipeg for the NFL Canada Play 60 event. We were joined by Vikings fullback C.J. Ham and defensive end Tashawn Bower, Vikings Legend Carl Lee, and of course, the best mascot in the league – Viktor. This was my first trip to Canada, and it was an experience to remember!
The event's mission encourages youth to be active for at least 60 minutes a day. Hundreds of young men and women of all different ages participated in an assortment of exercises and received helpful tips along the way. There were multiple stations that involved kicking, running routes, diving catches, dancing and even practice scenarios with the media.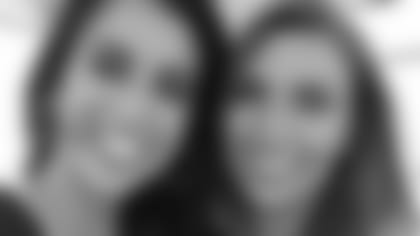 On the day of our appearance, Taylor G. and I were in charge of the Touchdown Celebration dance station, along with taking photos with fans. This station was full of laughs as the kids presented their dance moves to us. The most popular touchdown celebration was "the floss dance."
Some NFC North teams' fans represented the Packers, Lions and Bears; however, we were quite impressed to see the majority of the fans rocking Purple and Gold!
Overall, we were so grateful to be a part of such an amazing program and its mission. There is no greater joy than having the opportunity to work with young people and give back. We loved being able to spread our SKOL spirit to another country!
Thank You, NFL Canada Play 60!