Hey Vikings fans! MVC Lauren here to tell you about one of our favorite partners, WinCraft. One of our most important game day essentials are our iconic poms, and thanks to WinCraft, we always have the best poms, flags and signs for game day!
Outside of game days, WinCraft provides our team with pairs for practice and community appearances. We use our practice pair to help us get our routines game day ready, and using our white shimmer poms for appearances add the perfect touch to our uniforms.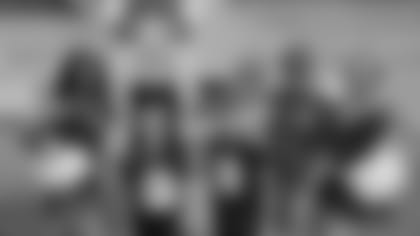 Throughout the season, WinCraft has provided us with a variety of game day poms. Our iconic purple and gold poms are an essential part of our MVC style and home field advantage. They help us to look our best and spread cheer on the field. The poms stay sparkly and fluffed throughout the whole game and add a finishing touch to our MVC uniforms.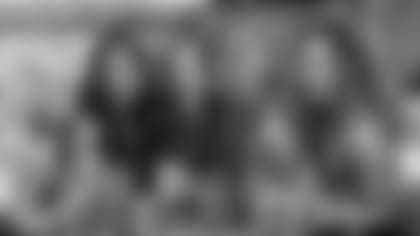 This season we also partnered with WinCraft for special poms to be constructed to help us support NFL theme initiatives and Vikings Primetime performances. A few examples would include our Halloween game where we had light up silver and white poms. Crucial Catch where we used various colored poms to represent different types of cancer and to help promote awareness and early detection and Salute to Service where we honored our nations service members, veterans and their families with red, white and blue poms. All of these poms helped us to visually convey a theme and lend support to great initiatives.
One of my favorite moments from the critical catch game was using these different pairs to showcase a lyrical inspired halftime performance. It was an honor to show our support those fighting their battles through our love of dance.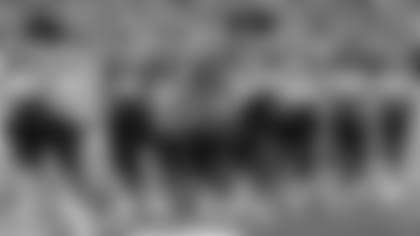 WinCraft also provides us with all of the signage and flags MVC use on the sidelines on game day. Signs are a huge part of the fan experience and help us encourage the crowd to get loud. We are always waving signs and flags around to contribute to defense chants, 3rd downs and that incredible home field advantage!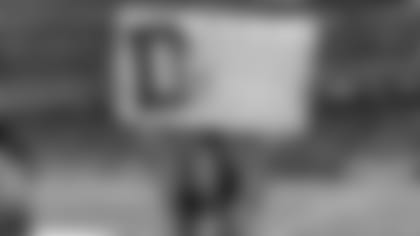 We are so grateful to have WinCraft as one of our amazing partners and wouldn't be able to shine bright on the field without them. They help us add so much SKOL spirit to each and every game day. Visit Minnesota Vikings WinCraft to learn more about our incredible partner!