EAGAN, Minn. — The Vikings are sending condolences to the family of John Michels, the longest-serving assistant coach in Vikings history, who died Thursday.
Michels, who passed away a month before his 88th birthday, was with the Vikings for 27 seasons from 1967-93, coaching offensive line in all but the 1984 season when he coached running backs for Les Steckel.
Michels played for Pro Football and Canadian Football League Hall of Fame coach Bud Grant when Grant was head coach of the Winnipeg Blue Bombers. He joined Grant's staff as an assistant in Winnipeg and accompanied Grant to Minnesota in 1967.
Born in Philadelphia in 1931, Michels was drafted by the Eagles in 1953 out of the University of Tennessee and just missed teaming with Grant (1951-52) in the NFL. The men, however, developed quite the relationship after Michels served as a First Lieutenant in the Army from 1954-56.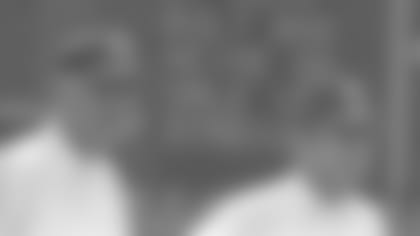 "I had known of John as a player in Philadelphia, and when he was released, I brought him to Winnipeg to play," Grant said. "He was a great player at Tennessee in college even though he was undersized. What made him great on the field was his competitiveness. He played a year for me, and I knew he wanted to get into coaching. He went to Texas A&M for a year, and I brought him on to our staff after that.
"Football was his life, and I knew he was going to be a good coach," Grant added. "He was with me for the rest of my time in Winnipeg and he was a great addition. In those days we had a lot of players who hadn't been in big-time college programs and needed to be taught the game, and John was great at that. Guys loved to play for him because many times he competed harder as a coach than the players did, and they recognized that. There was a mutual admiration there that showed.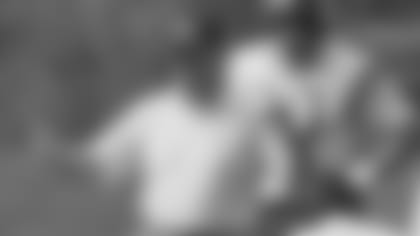 "He was demanding, but players knew that he was making them better and respected him for that," Grant continued. "The players loved John. He was demanding, but they trusted him. There was a camaraderie with those linemen and John that you can't buy. You have it or you don't. John was as close a personal friend as I have had in my life, and I'll miss him. I feel for his family."
Michels impressive tenure in Minnesota included coaching four players who landed in the Pro Football Hall of Fame (Mick Tingelhoff, Ron Yary, Gary Zimmerman and Randall McDaniel), five All-Pros (Yary, Tingelhoff, McDaniel, Zimmerman and Ed White) and six Pro Bowlers (the five All-Pros and original Viking Grady Alderman).
In 2001, Michels presented Yary for enshrinement in the Pro Football Hall of Fame.
"John coached me my whole career in Minnesota, and if I was any good at all, it was because of John, Bud and my teammates," Yary said. "Being picked by the Vikings was a perfect fit for me because I was able to meet John, and he led in a way that was perfect for me. He had high expectations and set a high standard.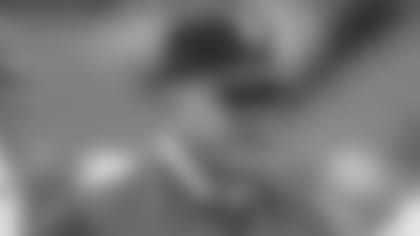 "You earned the respect you got from him, but it was the best thing that could have happened to me," Yary added. "He led by command, but he was great at it because he knew the buttons to push with each and every player, and they are all different based on who that player is. I wanted him with me in Canton because so much of my life in Minnesota had to do with him. Nobody could have given me the guidance that John did. He was a very good football coach, but what he embodied as a husband, a father, a citizen and a human being made me admire him more than anything."
McDaniel said Michels was "an amazing coach and even better person."
"My success in the NFL was a direct result of his knowledge and passion for the game combined with his love and dedication to his offensive linemen. He will always be my Hall of Fame Coach." 
Michels, who was listed at 5-foot-10, 195 pounds, helped pave the way to the Volunteers first consensus national title in 1951, helping Tennessee rush for 306.8 yards per game and 40 touchdowns on the ground. He garnered All-SEC honors in 1951 and 1952, as well as consensus All-America accolade as a senior when he also won the Jacobs Trophy (best blocker in the SEC).
Former Vols Head Coach Robert Neyland described Michels as the "**best blocking guard in the United States**." Tennessee went 29-4-1 in Michels' three seasons, playing in the Cotton Bowl twice and Sugar Bowl once. Michels also played in the Hula Bowl and College All-Star Game and was named to the all-time Cotton Bowl Team.