A new decade is upon us, as the Vikings have their sights set on 2020 and beyond. But before we fully turn to what's next, Vikings fans looked back at some of their favorite players from the previous decade.
Minnesota went 81-77-2in the seasons between 2010 and 2019, winning a pair of NFC North titles and making four total playoff appearances during the decade (2-4 in postseason play).
There isn't an All-Decade Team for the Minnesota Vikings, but if there was one, who would be on it for their play with the team between 2010-19?
Vikings.com opened the topic for debate to a panel featuring "Voice of the Vikings" Paul Allen, analyst Pete Bercich, Mark Rosen and Kevin Seifert. Fans also were invited to vote online for their best players of the decade. More than 5,000 ballots were cast at each position.
Today's recap covers defensive linemen, where fans voted separately for two defensive tackles and two defensive ends.
Editor's Note: Because votes were so close on the second defensive end, I decided to highlight three at defensive end.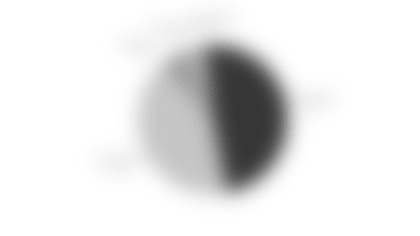 Stats from the Decade: 88 games (88 starts); 350 tackles, 15 sacks, 32 tackles for loss, 51 quarterback hits, 6 forced fumbles, 2 fumble recoveries, 2 passes defensed; 1 defensive touchdown
"I think Linval Joseph deserves mention. Linval does so much. [The linebackers] standing behind Linval Joseph have benefited from him being around the last few years." – Pete Bercich
"He's a player who probably has been better in second and third contracts than he was in his first. He was a first-round pick of the Giants, didn't really work out [there, but] he found a place [in Minnesota] and really showed what a nose tackle can be in the modern-day NFL." – Kevin Seifert
Stats from the Decade: 61 games (61 starts); 136 tackles, 1 interception, 11.5 sacks, 26 tackles for loss, 31 quarterback hits, 2 forced fumbles, 3 fumble recoveries, 23 passes defensed
Stats from the Decade: 44 games (24 starts); 95 tackles, 9.5 sacks, 13 tackles for loss, 22 quarterback hits, 1 forced fumble, 4 passes defensed
Shamar Stephen, 2014-17; 2019
Stats from the Decade: 67 games (35 starts); 139 tackles, 4.0 sacks, 5 tackles for loss, 11 quarterback hits, 1 forced fumble, 3 fumble recoveries, 3 passes defensed
Stats from the Decade: 75 games (25 starts); 107 tackles, 1 interception, 20.5 sacks, 31 tackles for loss, 72 quarterback hits, 1 forced fumble, 2 fumble recoveries, 2 passes defensed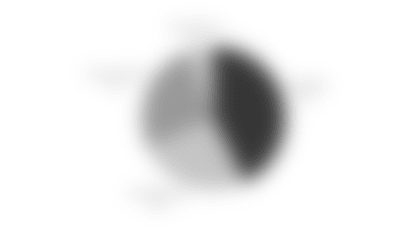 Stats from the Decade: 64 games (64 starts); 223 tackles, 3 interceptions, 56.5 sacks, 65 tackles for loss, 104 quarterback hits, 8 forced fumbles, 6 fumble recoveries, 18 passes defensed; 1 defensive touchdown
"I think [you have to throw in] Jared Allen, who in 2011 was the NFC Defensive Player of the Year. Was he kind of on his [decline at that point]? Yeah. But that group with [Defensive Coordinator] Leslie Frazier, wow." – Bercich
"Danielle [Hunter] and Jared Allen, I think, are 50-50. Jared had 18 passes defensed during the decade, which is a sneaky facet of a defensive lineman that kind of puts him over the hump for me." – Paul Allen
Stats from the Decade: 78 games (49 starts); 270 tackles, 54.5 sacks, 67 tackles for loss, 80 quarterback hits, 6 forced fumbles, 4 fumble recoveries, 3 passes defensed; 1 safety; 2 defensive touchdowns
Stats from the Decade: 147 games (88 starts); 335 tackles, 74.5 sacks, 2 interceptions, 86 tackles for loss, 175 quarterback hits, 9 forced fumbles, 6 fumble recoveries, 16 passes defensed; 2 defensive touchdowns
"Everson with 147 games and 74.5 sacks, that's a cinch right there for me, in stone. … And really, with Everson, Jared Allen, Danielle Hunter and Brian Robison, with the fantastic numbers that he put up over the decade, I mean, that's four deep right there. But I'll end up with Everson, Jared Allen, Linval Joseph and Kevin Williams." – Allen
Stats from the Decade: 126 games (98 starts); 240 tackles, 48.5 sacks, 51 tackles for loss, 104 quarterback hits, 10 forced fumbles, 8 fumble recoveries, 19 passes defensed; 1 defensive touchdown
Stats from the Decade: 14 games (14 starts); 37 tackles, 8.0 sacks, 9 tackles for loss, 18 quarterback hits, 3 passes defensed
Stephen Weatherly, 2016-19
Stats from the Decade: 49 games (7 starts); 62 tackles, 6.0 sacks, 13 tackles for loss, 17 quarterback hits, 2 forced fumbles, 1 pass defensed